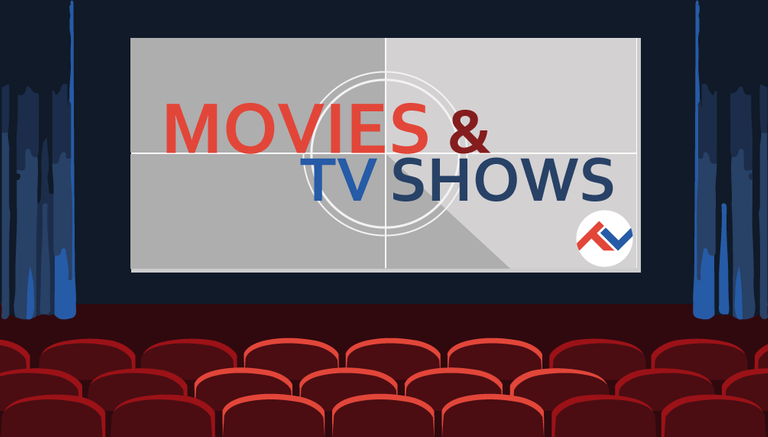 Hello! As part of our ongoing efforts to improve both interaction and curation in the Movies and TV Shows Community, this post is one of many to highlight and boost members of the past week that have posted what we believe is exceptional content.
The Details
Each week, our Moderators will monitor the posts within the Movies and TV Shows Community and handpick the ones that are believed to stand out under numerous factors: post quality, length, and subject. Over all effort will be considered, and those chosen will be featured in a post just like this with a percentage of the post rewards being distributed as a reward.
There are no entry requirements, and this is not a contest, but simply a roundup intended to provide additional exposure to all of you for your efforts. Just have fun posting in the Movies & TV Shows Community and five or more posts will be chosen frequently.

Author: @marivic10
Puss in boots, the last wish. - A great animated adventure. Review and Opinion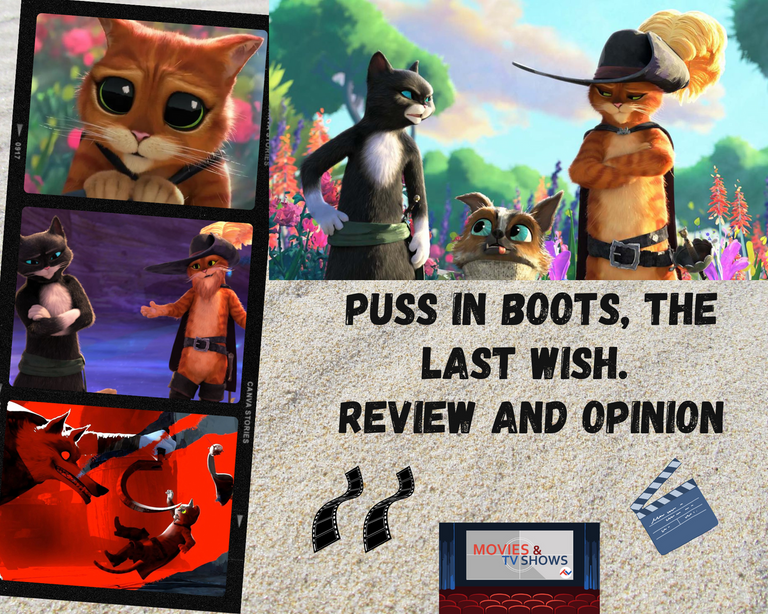 The cat's first reaction upon finding out that he only has one life left and coming face to face with death, was to feel afraid, so he decides to get away from it all, take refuge in a place that he believes is safe, leave behind his adventures, that's it. a good time, until one day he discovers that there is a map, which could take him to the wishing star, and that perhaps he could have his 8 lives again, then the cat feels that adventurous spirit again and goes in search of that map To make his wish, on this trip he is reunited with his friend and great love, the soft-legged cat Kitty, and they embark on this adventure together again.

Author: @florecitamejias
Love (special guests: marriage and divorce) 👫❤️💔 [review]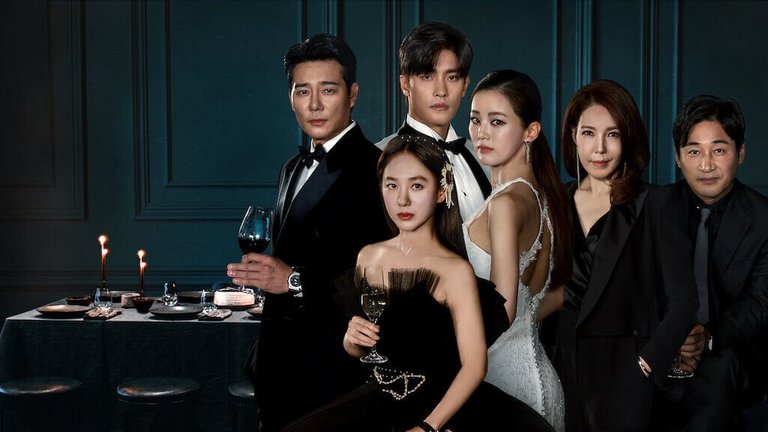 As a specialist I can say that forming couples is difficult. We are used to "that can be changed in time", "it won't affect our relationship", "we are fine as we are", that is to say, phrases and beliefs that affirm that we are already married and our life is over or on the contrary, we get involved in struggles to convince the other to change and that is where the conflicts come from. For example: an important issue is having children, both of us must want them. It is not something that changes over time, it is something that must be clear because otherwise problems arise. The marriages presented in the series are functional marriages where we would never imagine (at least in the first chapters) the discomfort and dissatisfaction of both parties. At one point I came to think "Wow, how many people live in marital relationships without having the slightest idea of what they are doing there and without finding a way out.

Author: @mariaogliastre
Matilda (2022) - Lo bueno y lo malo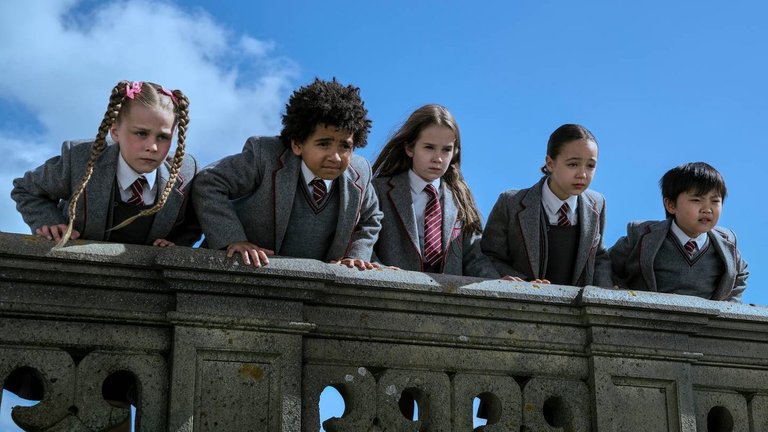 What I mainly did not like and bothered me a lot is that Bruce was not a Chubby actor, he was a child with a pillow on his stomach that made him look weird and uncomfortable to watch, I don't see the need to disguise someone that ugly The same thing happened with Trunchbull, but let's say this one was more subtle. Are they characters whose characteristic is great because they disguise them until they look like a school play? It didn't feel very fluid, that is, at times you felt that the film was going very fast and on the other hand you felt that it lasted for hours. Matilda's character seems more like a rebellious teenager, at times I didn't like her, she didn't look like such a spoiled girl, she didn't seem so unbearable to me that I even didn't like her in most of the movie.

Author: @arzkyu97
Kaleidoscope - Series Review 🎥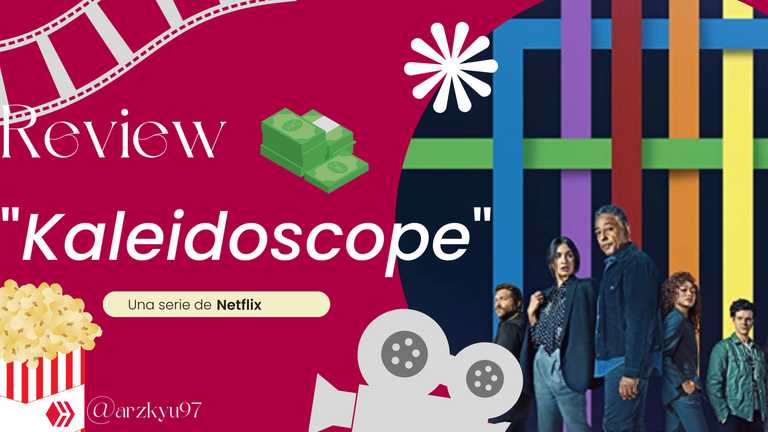 In my opinion, the series can be a bit predictable as you watch it, and if you have attention to detail you will quickly find out what happened and who is responsible for everything. There are certain things that are hidden at first glance that we will confirm as the story unfolds. I feel that if we took away the randomness factor, the series would have played out just like any other bank robbery movie, not knowing until the last minute whether or not they will succeed in their plan. However, the fact that it keeps you in suspense until the end to explain what happened is a plus, which kept me awake looking for confirmation of my suspicions and answers to things I just couldn't figure out. A curious fact I discovered is that the writer of this series, Eric Garcia, got the main idea for the series from a true story, in 2012, in the middle of Hurricane Sandy about 70 billion dollars in bonds disappeared in downtown Manhattan. And through Eric's mind, only one thing happened "That would be the perfect excuse for a robbery".

Author: @belug
Smiley, a TV Show in which you go from :) to -_-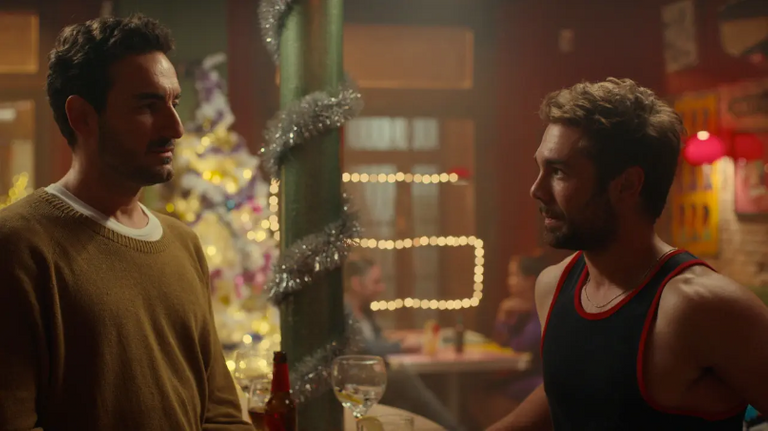 Very nice, but... THE WHOLE SERIES PASSES LIKE THIS. There's no progress, there's nothing, and every time it seems like something has happened, it's a story the characters create in their minds about what they want to happen, but it doesn't happen because of pride. You literally spend the entire series waiting for something concrete to happen between these two guys. In this context, I did think it was good to address how sometimes you assume what another person thinks and/or wishes, and just say or do such a thing precisely because you've created a movie in your head, when maybe he or she doesn't think that. And at the same time, I also liked this approach of pride taken to the extreme and how by such a rigid stance you can miss the opportunity to get to know a great person.

Author: @freidimar18
Review | My favorite superhero series | The Umbrella Acadamy (2019)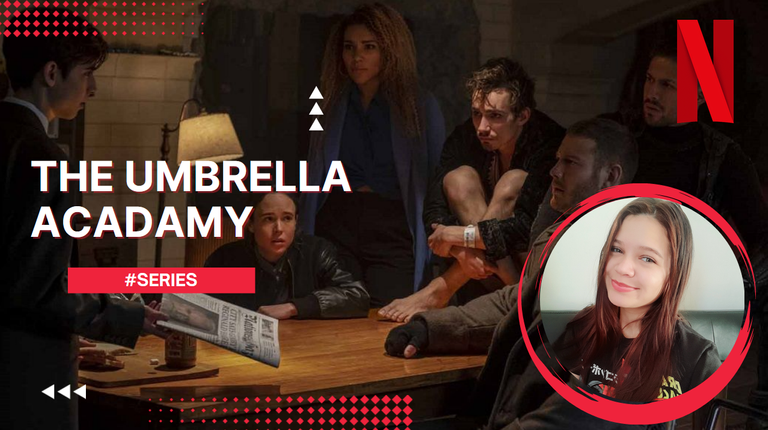 Regarding the development of the characters of this first season, I highlight Cinco, I was totally in love, he is very intelligent, his sarcastic humor makes him look handsome and very attractive throughout the plot, besides I loved his acting. The others also had an amazing development, but he is my favorite. The setting in general, was in keeping with the whole moment. The costumes, on the other hand, were super cool, the musical was also something I enjoyed a lot. If you want to watch it I know you will love this first season.

Author: @neruel
Little Women – Millionaires in the Blood | Series Review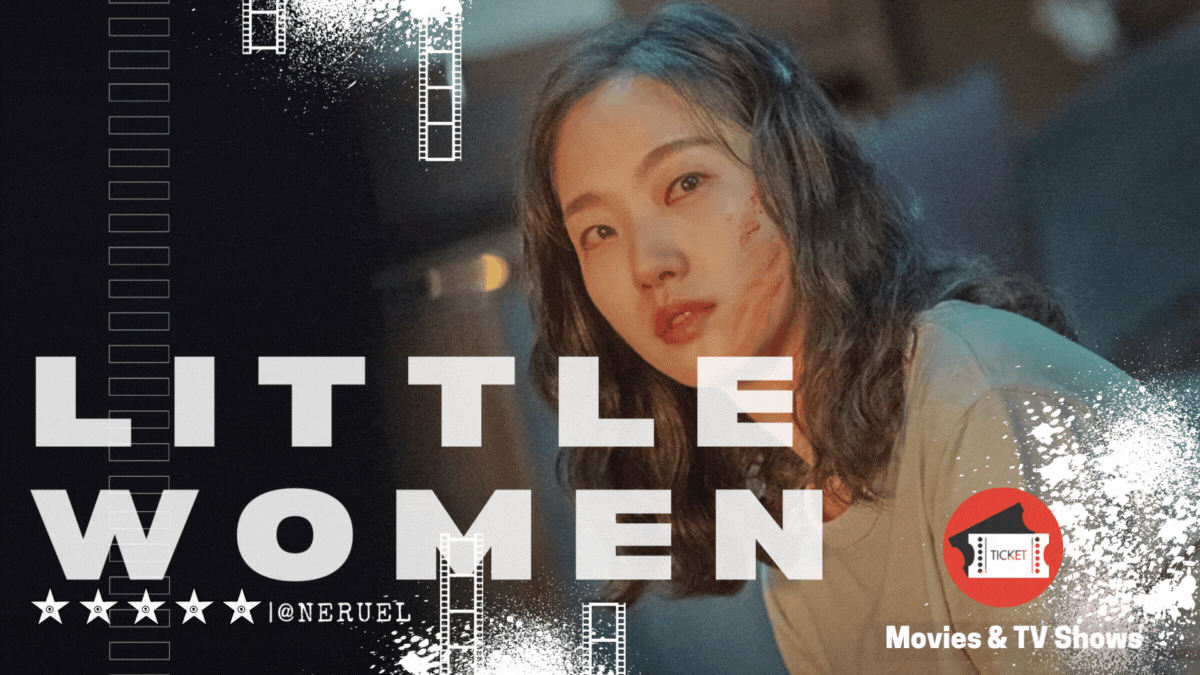 The series is very rich, so rich that it has a compendium of plots that leave you waiting in a surprising way what will happen next. The initial synthesis is about a marginalized woman in her work space, but suddenly everything is directed in a murder, that murder brings with it a high amount of cash that can become the dream of someone who owns nothing and suddenly everything becomes a flow of strange deadly events. The homicide is a subtle aspect that demarcates the positions of politics in a country that weaves the theme of corruption in a latent and uncensored way. The amount of money that the protagonist has in her hands is so large that it can change the life of any person in a developed country, but in reality there is a lot of background behind it. Something that is really powerful is the schemes in which each of the scenarios is woven into the 12 episodes available on Netflix. First a latent presence of changing a kind of life and having some money. Then you possess the money, but don't know what to do with it, an event proceeds where murder occurs systematically and a plot begins to conjure darkly.A play? Possibly.


Congratulations to everyone that was chosen, and thank you to everyone posting in Movies and TV Shows! We look forward to the next report and highlighting even more of you.
Join the Movies and TV Shows Community Discord.
Follow us on Twitter!
Follow our curation trail