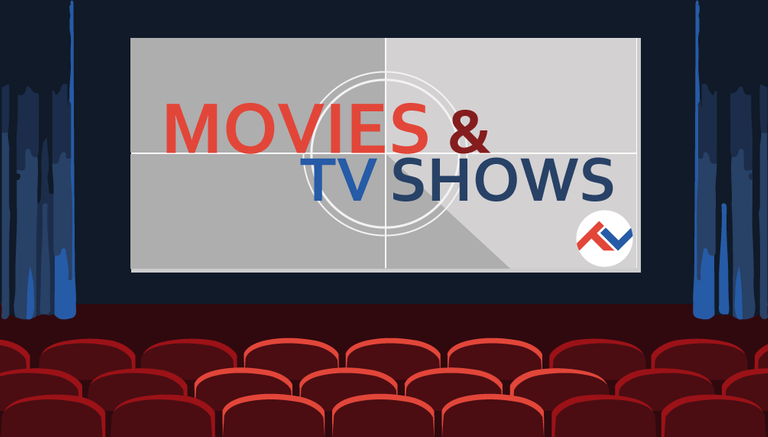 Hello! As part of our ongoing efforts to improve both interaction and curation in the Movies and TV Shows Community, this post is one of many to highlight and boost members of the past week that have posted what we believe is exceptional content.
The Details
Each week, our Moderators will monitor the posts within the Movies and TV Shows Community and handpick the ones that are believed to stand out under numerous factors: post quality, length, and subject. Over all effort will be considered, and those chosen will be featured in a post just like this with a percentage of the post rewards being distributed as a reward.
There are no entry requirements, and this is not a contest, but simply a roundup intended to provide additional exposure to all of you for your efforts. Just have fun posting in the Movies & TV Shows Community and five or more posts will be chosen frequently.

Author: @javyeslava.photo
The Pale Blue Eye, one crime and many mysteries!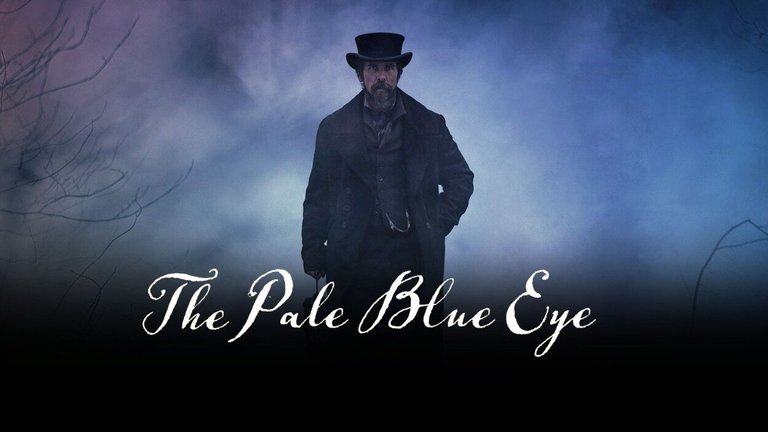 Two things I really liked about this film: the good plot twist it has in its development and the setting/photography it has. The first thing you don't expect, the truth is that you don't, if you are very perspicacious you might, but even so I doubt it very much. It was something that took me by surprise and when these are good and add something to the film it is worth praising them, I think that if that had not happened this film would have been one of the most regrettable I've seen. And the second thing is something positive to look at, a very simple but well cared production, lights, shadows, shots, tension scenes, all very basic but still does the job, the photography is very nice.

Author: @cristiancaicedo
Babylon (2022): a wild and outrageous story | una historia salvaje y escandalosa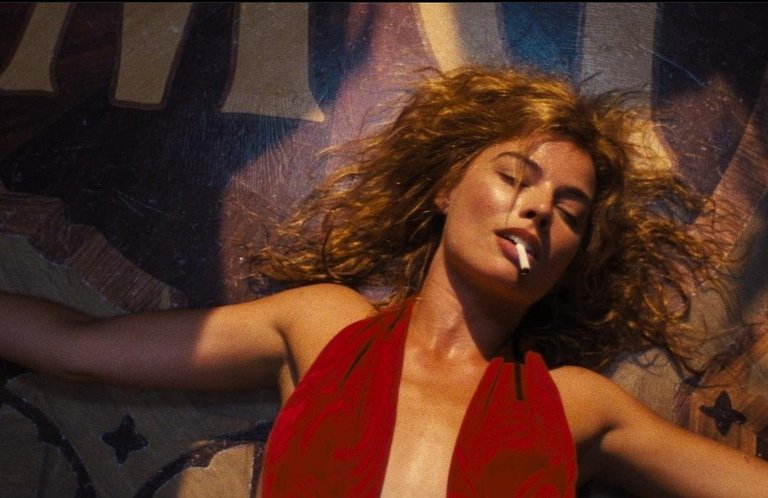 Throughout more than three hours of Babylon the destinies of these characters will cross on more than one occasion, but each and every one in their own way will experience promotions and suffer falls due to different events that can be summarized in only one thing: the greatness of cinema. The starting year of the film is key, 1926, because it allows us to see how cinema was made just before technological progress that changed everything: sound pictures. Earlier the music and the sound of the movies were not recorded on the tapes that were only images, that's why we see the posters with the phrases in Chaplin's stories. But in 1927 Warner released The Jazz Singer, the first sound film in history, that is, it incorporated image and sound and we could see and hear the actors on the screen. It doesn't matter if the film was good or not, because what really mattered was that it changed everything and that change expanded the possibilities of the filmmakers, but it also presented great challenges for them, for the actors, and for everyone involved; challenges that appear in Babylon and that seem to follow the motto of adapt or die, can actors accustomed to silent films adapt to this new challenge? This turning point in the history of cinema has already been honored in other films such as The Artist, but I had not seen it from the perspective that Chazelle shows us.

Author: @valeriavalentina
Junji Ito Maniac: Japanese tales of the macabre review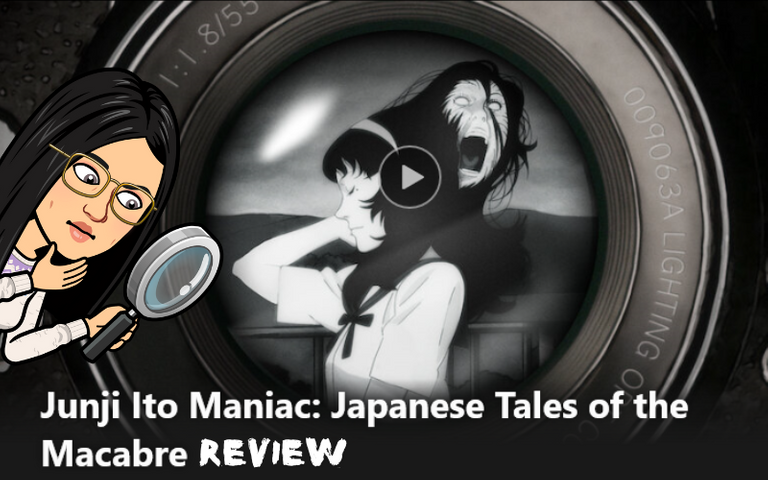 One of the chapters I liked the most was "Hanging Ballons", it is eccentrically disturbing and very original, is one of Ito's stories that I like the most. The sudden death of a Japanese Idol leaves her fans, friends and family devastated, but soon everything becomes strange when the floating head of the girl begins to be seen hanging around the city and not only that, different heads that look like balloons begin to appear in the sky with the faces of the citizens. I wanted to make an esthetic comparison between the animation and the manga (comic) by placing two images together so you can notice the difference. As you can see, the animation does not reach the original drawings, which are undoubtedly scarier. I say all this without the intention of denigrating the animation, because even though it doesn't succeed in recreating Ito's art, it is pretty decent, in fact this particular chapter has a type of 3D animation in some scenes, which makes it quite eye-catching.

Author: @ancnoticias
"VÉRTIGO" A MOVIE THAT ALTERS YOUR NERVOUS SYSTEM (RECOMMENDATION)
As we all know vertigo is that feeling of emptiness or dizziness that we feel when we are at heights, if you suffer from vertigo or not I recommend it, from the beginning of the film, although a little strong by events that I do not want to advance because my intention is that you see it, or if you already saw your opinion is valuable, you begin to literally experience vertigo in your body, you wonder how is that if when we watch movies either at home or at the movies, we are sitting or lying down, how is it that you can feel vertigo in that position, that's right, the truth is that being in the comfort of the movie theater I managed to feel in my stomach that feeling of emptiness impressive for the scenes of this film, to such an extent that in many of them I closed my eyes and I could feel myself falling, a total madness, I do not know if I am very sensitive to this although with sincerity I tell you, I am not afraid of heights, but this film will deserve all the credits if we are talking about extreme things.

Author: @edwarlyn11
Review || En la mente de un gato 🐱✨ || Netflix Documental 2022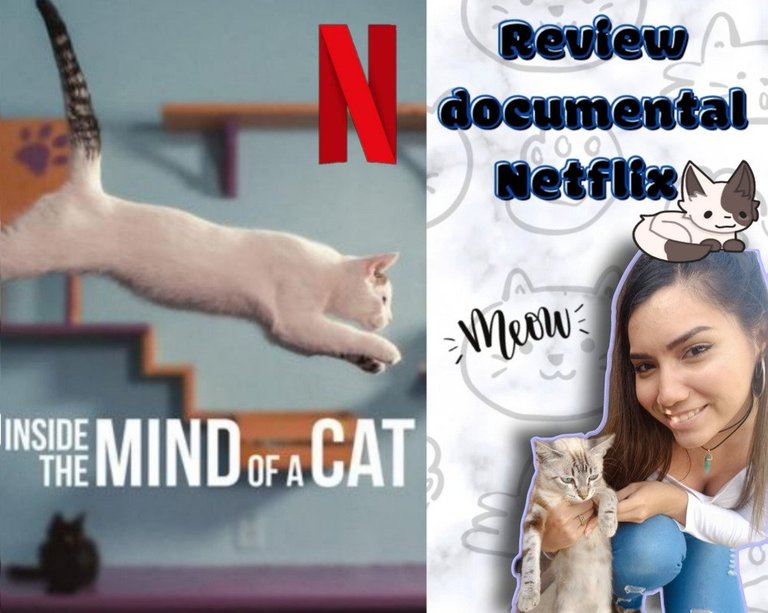 Who doesn't like to get close to a cat and listen to its purr, because with this kind of sound that they emit, they can control or influence us humans in some way, either to get our attention, take better care of them, feed them or to express that they are fascinated at the moment. According to the specialist, there are 20 types of meows, each with a different purpose that can mean anything from a request or a warning to fight. They get bored easily, so their meme-like face with the desire to conquer the world and that anything goes has an explanation, I assure you that after watching this documentary we will not blame them if they suddenly ignore us completely and no longer want to pay attention to us. In these cases what is recommended to have with them are short sections when training or interacting with them.
A "click" sound could help to captivate their attention. Be PATIENT with him and if he makes a mistake, it is recommended to distract him and try again.

Author: @hannymarchan
Mi opinión: La Reina del Flow // My opinion: The Queen of Flow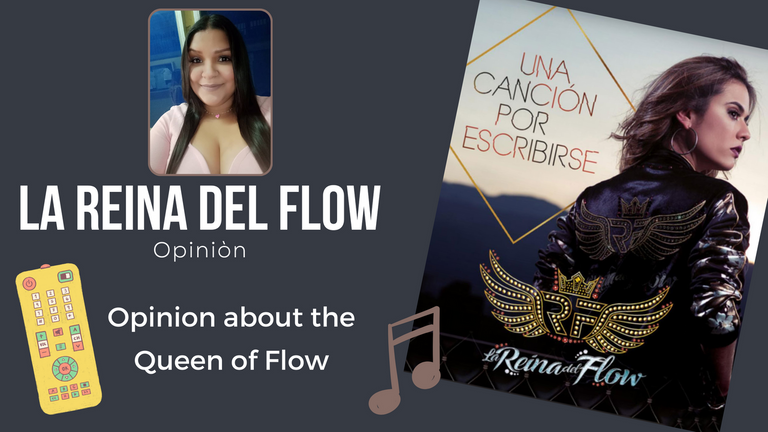 Returning to Yeimy's life and my criticism to those who wrote this story, is that she became obsessed with Charly to the point of hurting third parties, although I can easily understand that it is part of the plot. However, she never gets out of that vicious circle between Juancho and Charly, at the end of the plot she has a love relationship with Juancho who in my opinion was the character with less emotional stability of the whole novel; in conclusion I think a better ending for Yeimy was with a new person away from all that drama or alone.

Author: @davidpena21
Jumanji: The next level (Review)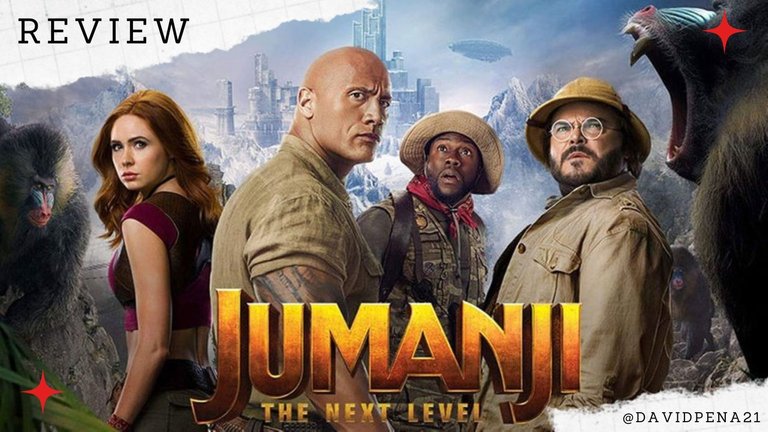 There were some scenes in the movie that were a bit funny and allowed me to laugh and enjoy those moments, as seeing each of the players with their funny personalities, trying to do things right and even some wanting to get out of the way to do things faster and what they were doing was crazy. Beyond all the fun and achieving the various levels of the game and doing everything possible to play, we are presented as is the true relationship of friendship with a friend, where you will do everything possible to always support him, help him and this is where all players will be in search of a great person who is lost and in turn have the task of finding the riddle, something we have already seen in the other productions of jumanji.


Congratulations to everyone that was chosen, and thank you to everyone posting in Movies and TV Shows! We look forward to the next report and highlighting even more of you.
Join the Movies and TV Shows Community Discord.
Follow us on Twitter!
Follow our curation trail