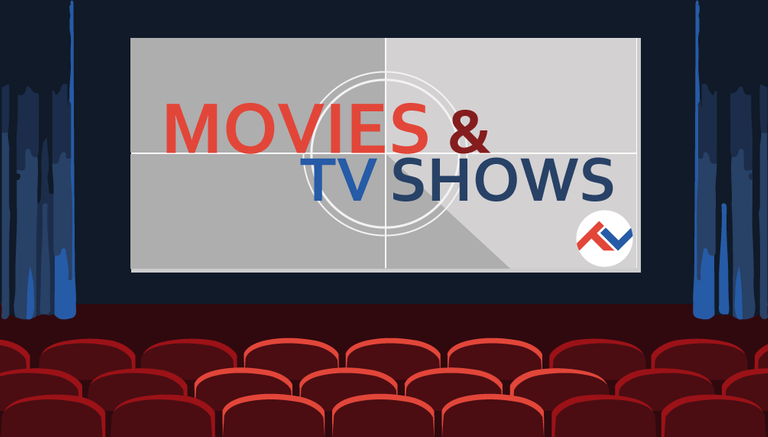 Hello! As part of our ongoing efforts to improve both interaction and curation in the Movies and TV Shows Community, this post is one of many to highlight and boost members of the past week that have posted what we believe is exceptional content.
The Details
Each week, our Moderators will monitor the posts within the Movies and TV Shows Community and handpick the ones that are believed to stand out under numerous factors: post quality, length, and subject. Over all effort will be considered, and those chosen will be featured in a post just like this with a percentage of the post rewards being distributed as a reward.
There are no entry requirements, and this is not a contest, but simply a roundup intended to provide additional exposure to all of you for your efforts. Just have fun posting in the Movies & TV Shows Community and five or more posts will be chosen frequently.

Author: @neruel
Ghost - Now, in Death and in Eternity | Film Review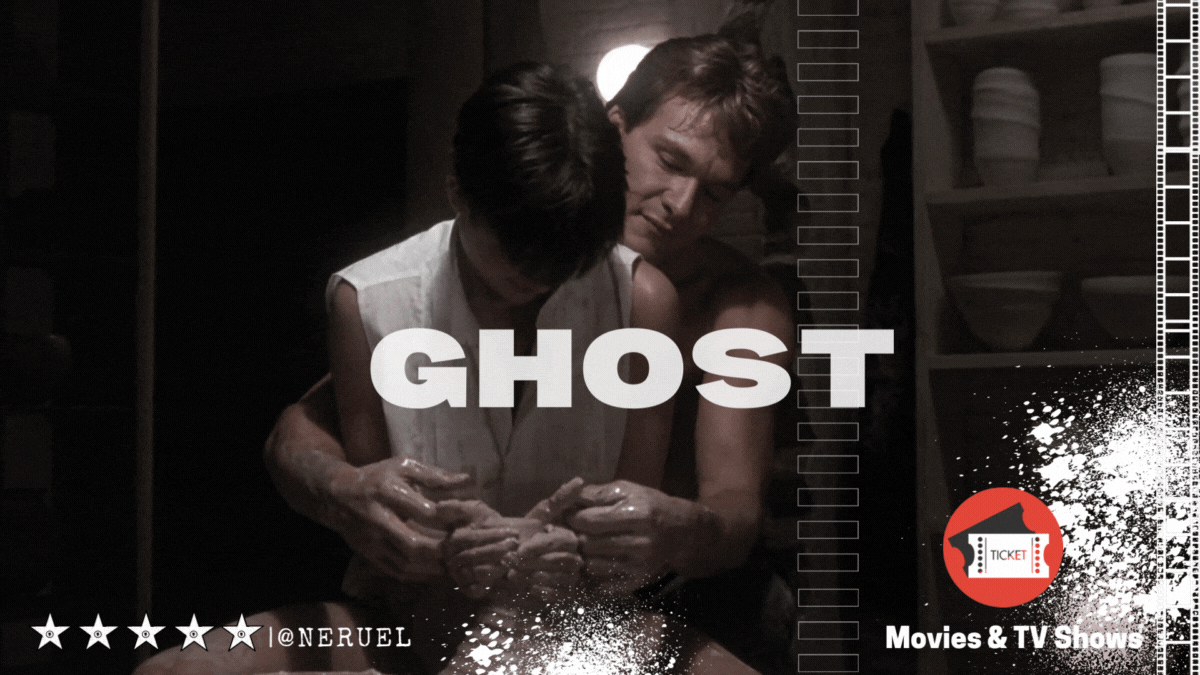 Who can't remember those powerful scenes within it, I'm referring to the ceramic wheel where Sam and Molly move their hands in a subtle, romantic and sensual way. An event that is significant, powerful and artistically beautiful in this film. In itself, that instant tells you many things visually. Another captivating part is the coin, that coin that rises little by little to show that he is there even though he is not alive, and immaterial. This part is emotionally impacting, as well as generating a deep attraction. Something I enjoyed watching again and remembered markedly is when the bad guys perished, there is within the film that point of good and evil. Humans who do good go to heaven and those who have caused harm are simply left with an obvious fate, but the way this happens in the film today would be seen as not very believable, but for me when I first saw it it was shocking, it's one of the few things I remembered. That movement of the shadows to take a ghost to the afterlife.

Author: @cristiancaicedo
Marcel the Shell with Shoes On (2021): an unforgettable character | un personaje inolvidable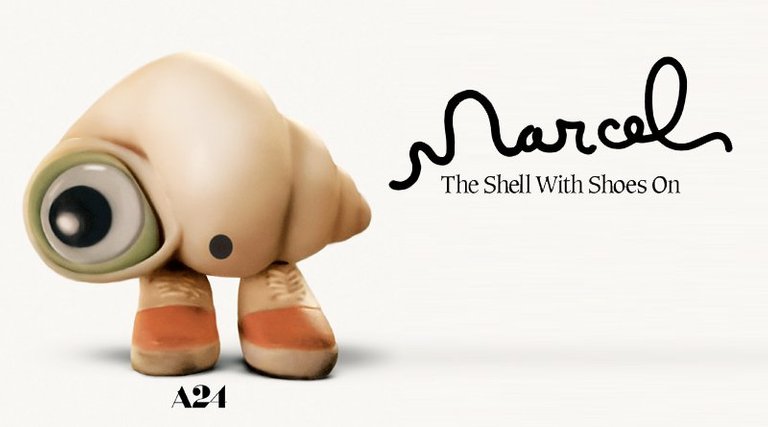 Even though Marcel is an animated creation, most of the movie is like a real documentary. The house, the streets, the spaces, are filmed as in a true documentary, so I don't know if that weighs on him when it comes to competing for the golden statuette for Best Animated Film (the other films are completely animated) because I don't know either what are the criteria of the Academy in these cases. What I do know is that everyone who decides to see Marcel the Shell with Shoes On is going to have a beautiful experience full of deep reflections and diverse emotions, laughter, joy, sadness, tenderness, mourning, tears and a valuable central message - if there is one that stands out above the rest - that invites us to realize that we are a small but important part of something bigger than ourselves. Monica Castillo of The Wrap said in a review that this film was "adorable and just lovely (...) In the end, it feels like the cinematic equivalent of a hug" and I agree with that comparison, so I invite you to hug this heartwarming story and let yourself be embraced by it, how many of you have already seen it? I read you in the comments.

Author: @soldierofdreams
Deslumbrante y abstracta: esta animación japonesa te enseñará el verdadero valor del amor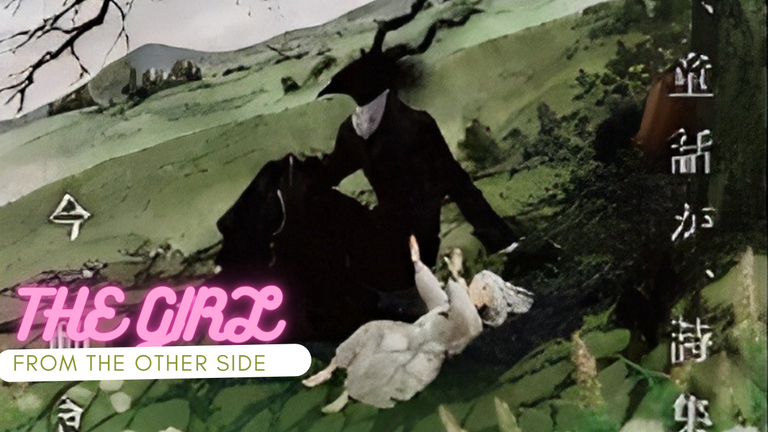 Shiva's story does not open up to a host of numerous characters. It is minimalist in its leading roles but extensive in the depth of its visual storytelling. We find only two creatures different from each other, but innocent before the ignorance of a conflictive and selfish world. There is no linear thread through the course of the animated feature; It is a referential film, associated with the dialogues and images of the scenes. Even the simpler aspects of this work must be analyzed to draw a pattern towards the dramatic premise of The Girl From the Other Side. However, this is not why it is a completely abstract and complex film. There is dark fantasy in every bit of this anime movie; wars and conflicts combined in the reality of two indifferent characters. The opening sequence barely sketches an introduction to what the plot is supposed to be; there appears Shiva and the cursed creature willing to help her and return her to civilization. Neither of them can touch the other, but they can talk to each other and cook, tell jokes and look for answers, are there any? Some are clear, others not so much, but you never stop having fun while guessing the origin of so many oddities.

Author: @theawesononso
Wednesday | 2022 (Mystery, Comedy and Horror?)
The Addams Family is quite an interesting franchise to say the least. Admittedly, I have just seen a few animations about this odd family so I wouldn't really say that I am a fan or anything like that. However, after seeing Wednesday, I have become a little bit more interested. This isn't because the series was profoundly good but mostly because of the dark theme of the franchise. Any horror fan would be interested in this just as I am. Speaking of Horror, a quick google search would show that this is the genre that Wednesday tries to present to us. When I confirmed that it was a horror series, I just could not pass up the opportunity to see it. Well, despite the brilliant dark theme of the story of the girl who is allegedly "allergic to color", Wednesday fails to deliver on its promise to be horror filled. While watching it I just could not help but compare it to The Chilling Adventures of Sabrina which, although was a flop in my opinion, managed to scare me during the first two seasons.

Author: @wiseagent
MOVIE REVIEW: "Tár" (2022)
Portraying the idea that geniuses are people who are misunderstood, imperfect and at certain times despicable for their attitudes is something very common in biopics, because they follow the same type of pattern. However, this idea needs to be streamlined, so that there is a greater reach (and even stronger empathy) between the public and what they are watching. That doesn't happen here, at least not for most of the audience. This film is extremely aimed at those who really understand this musical universe, betting on a far-fetched, elitist language full of technical terms. In other words, if you don't understand anything about it, get ready to sleep a lot. If you manage to overcome this "problem" of textual connection, it is very likely that you will still be able to watch this movie with more attention due to its dramatic weight, which at times manages to be frantic, but without ever losing its sensitivity in the face of the facts that surround it. is trying to portray. Although this is still not enough to make a good part of the audience feel a little indifferent to what they are watching, the weight of the story paves the way for good moments to be remembered, because some of them are emblematic for the way they are built in their nuances, as if they were part of an onion being peeled into its most diverse layers.

Author: @davidpena21
Top Gun: Maverick (Review)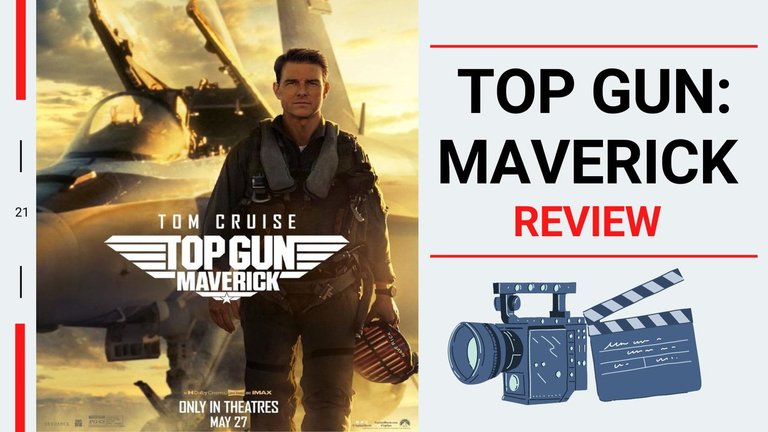 Other aspects that make it fabulous are the missions that these professionals have to do, this is where the great protagonist that will change things and from the first moment we notice that it will be a success, demonstrating each of the skills he has and his performance. As a spectator, one imagines every second that he is flying in that great sky and that sensation becomes eternal. Beyond the adventures that happen, everything that has to happen and the decision making, it is wonderful to see how these professionals transmit the knowledge they have to the pilots who are novices and beginners who are starting in the world of aviation, something that is incredible, since training with trained professionals and give you each of these classes and practices and then show if you learned, is priceless.

Author: @youyowi
Mi plan de verano favorito :3 ir al cine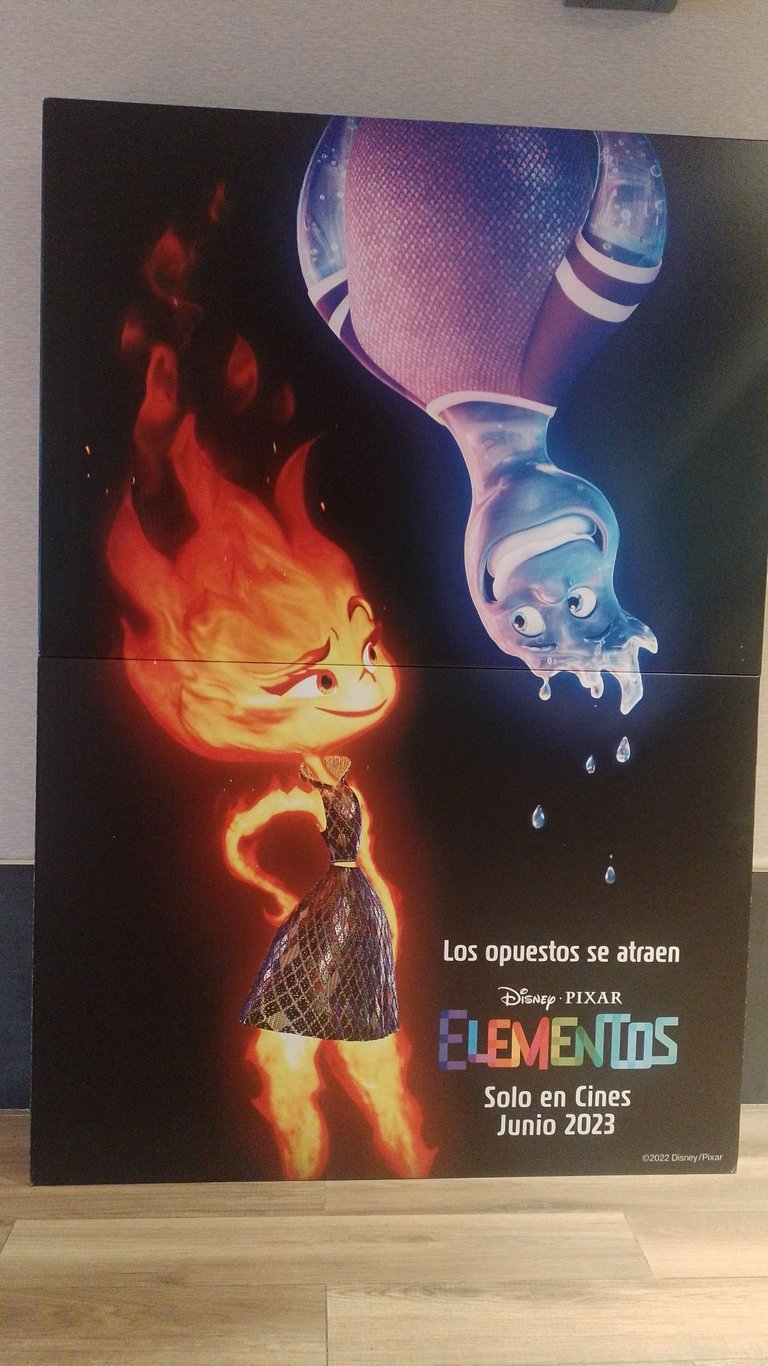 I also had my first experience with 4d cinema, it was something that happened without planning it, I went to the cinema with my boyfriend for an afternoon show and there was only that room left, we went to see the orphan the origin, then I found out that this movie is added to the prime video platform hahaha, a question that the 4d experience is with special seats that accompany the movie, with movement or vibration depending on what happens on stage, and also includes special effects of extra wind or slightly louder sounds, no I'm sure I liked it, rather it made me laugh at times and it seemed like a mini roller coaster with the movements it made, but the movie was very entertaining.


Congratulations to everyone that was chosen, and thank you to everyone posting in Movies and TV Shows! We look forward to the next report and highlighting even more of you.
Join the Movies and TV Shows Community Discord.
Follow us on Twitter!
Follow our curation trail