[English] Some teachings of Uncle Iroh (Avatar, the last airbender).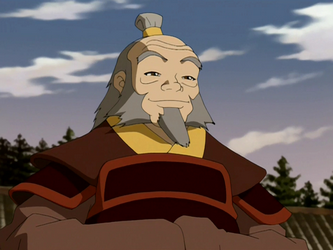 Uncle Iroh is a mythical character from the series "Avatar, the last airbender" characterized by his wisdom, spirituality and eloquence in addition to the humor that the character carries in himself.
He belongs to the Fire Nation, he is a retired general who led the attack on BaSingSe from the Earth Kingdom, throughout the series he accompanies his nephew Zuko in the search for Avatar, but instead he helped him find something more important, his own path.
To understand Uncle Iroh you have to understand who he accompanied, namely Prince Zuko, a prince banished and disgraced by his father who spends his entire adolescence and much of the series seeking to "regain his honor" and his father's love. At a very young age, Zuko abandons his nation to travel the seas, lands, skies and pampas in search of the Avatar, since bringing him back alive would allow him to regain his honor and return to the life of a prince he longed to regain. He is stubborn, angry with the world and so sure of his goal that he ends up putting his life into it, focused on recovering an honor he says he no longer has.
Uncle Iroh with his brilliant teachings keeps trying to change Zuko's way of thinking, but Zuko ignores them until almost the end of the series. Below we will look at some of Uncle Iroh's brilliant teachings and analyze them in order to apply them to everyday life.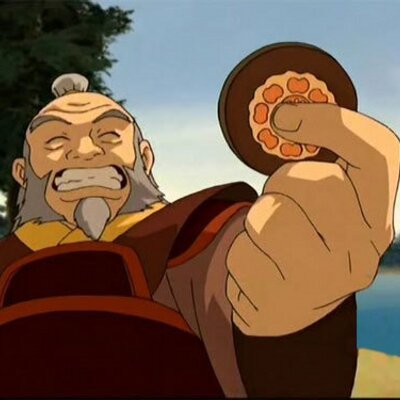 "Fate is a strange thing, you never know how things will turn out: But if you keep your mind and heart open, I promise you that someday you will find your own destiny."
Many times throughout our lives a destiny is imposed on us, or a way of doing things, from a young age our tastes are imposed on us, no one chooses as a child what toys to play with or what clothes to wear, we simply choose within the limited range of possibilities given to us by those who care for us, the same usually happens in life, to please people we tend to do things we do not want for our life without even asking ourselves, this phrase aims to break with that, it aims to make us question what we want for our life; But it also tells us that the world is fluctuating, so we do not know what will happen tomorrow, a clear example of this is the global health crisis of public knowledge, no one expected a pandemic, but nevertheless we managed to adapt to the new life and get ahead as individuals and as a society, that's what this phrase is about. The phrase culminates that if we keep our hearts and minds open we can find our destiny someday, and that means that we do not close ourselves to the great possibilities and opportunities that life gives us. Sometimes the decisions we make unintentionally end up making our day happier, you have to know how to step out of your comfort zone from time to time, in those moments maybe you will find a little happiness.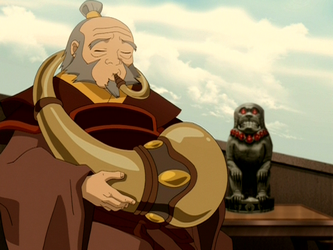 "It is important to acquire knowledge of different thoughts, opinions and points of view, if you do it from only one you become rigid and tedious, if you understand the rest, you will be someone complete".
The analysis is made by the sentence itself, from the beginning we should not close ourselves to a single point of view to have a complete vision of the events and to be able to form an opinion, or simply to be aware of what people who are in opposition to us think. Human beings tend to try to reinforce their beliefs because they feel comfortable that way, it is something like a survival instinct, humanity lives in a constant confirmation bias, this phrase poses us to put us beyond that and look for all the facts, not objectivity, because it is something nonexistent, but the complete, because it is necessary to understand.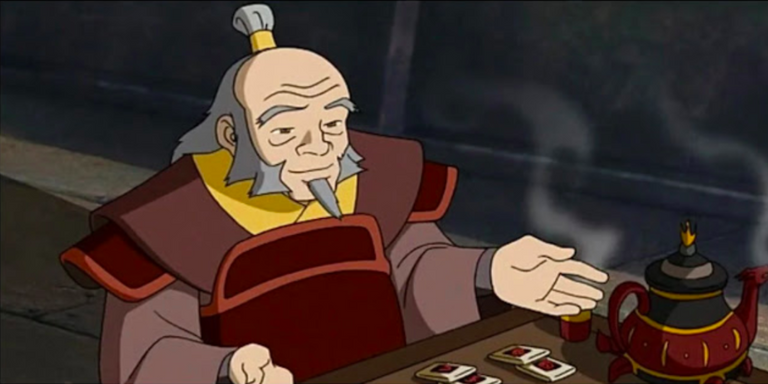 "Many things that seem threatening in the dark become pleasant when we illuminate them."
This sentence tries again to leave us a teaching about leaving the comfort zone, the important thing is to give the possibility to change and if the situation is difficult try to give it another approach to solve it. I do not believe in always seeing the positive side of everything, because there is not always a positive side, but I do believe in approaches and I believe that changing the approach is sometimes the solution to get out of a difficult situation.
I hope you liked the post! I was planning to put more phrases but I didn't want it to be too long, if this one has support I will write another one with more phrases, greetings and thanks for reading!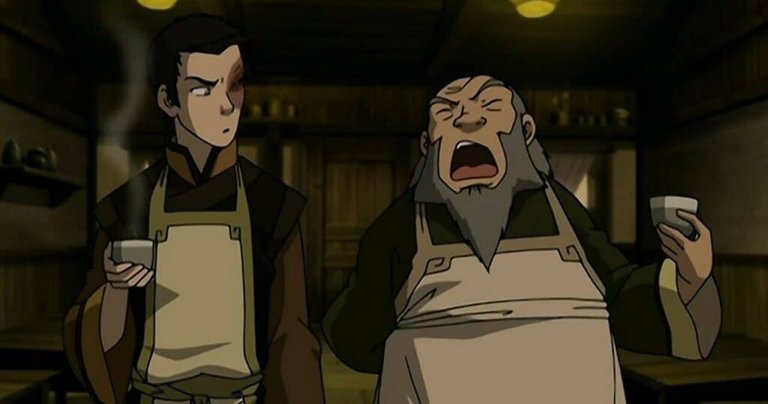 [Español] Algunas enseñanzas del Tío Iroh (Avatar, la leyenda de Aang).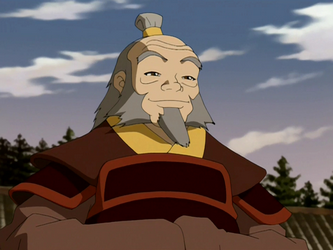 El tío Iroh es un mítico personaje de la serie "Avatar, la leyenda de Aang" que es caracterizado por su sabiduría, espiritualidad y elocuencia además del humor que carga el personaje en sí mismo.
Pertenece a la Nación del Fuego, es un general retirado que dirigió el ataque a BaSingSe del Reino Tierra, a lo largo de la serie acompaña a su sobrino Zuko en la búsqueda de Avatar, pero en lugar de eso lo ayudó a encontrar algo más importante, su propio camino.
Para entender al tío Iroh tenemos que entender a quien acompañaba, es decir, al Príncipe Zuko, un príncipe desterrado y deshonrado por su padre que pasa toda su adolescencia y gran parte de la serie buscando "recuperar su honor" y el amor de su padre. Zuko de muy joven abandona su nación para recorrer mares, tierras, cielos, pampas en búsqueda del Avatar, ya que llevando al Avatar vivo lograría recuperar su honor y podría volver a su gustosa vida de príncipe que tanto anhelaba recobrar. Se lo muestra terco, enojado con el mundo y tan seguro de su objetivo que termina poniendo su vida en ello, ensimismado en recuperar un honor que dice no tener ya.
El tío Iroh con sus brillantes enseñanzas no deja de intentar cambiar la manera de pensar de Zuko pero este hace caso omiso ante las mismas hasta casi el final de la serie. A continuación veremos algunas de las brillantes enseñanzas del tío Iroh y las analizaremos para aplicarlas a la vida cotidiana.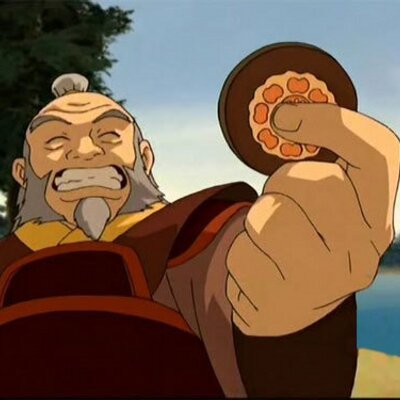 "El destino es algo extraño, nunca se sabe como van a resultar las cosas: Pero si mantienes tu mente y tu corazón abiertos, te prometo que encontrarás tu propio destino algún día"
Muchas veces a lo largo de nuestras vidas se nos es impuesto un destino, o una manera de hacer las cosas, desde niños nos imponen nuestros gustos, nadie elige de niño con que juguetes jugar o que ropa usar, simplemente elegimos dentro del acotado abanico de posibilidades que nos dan quienes nos cuidan, lo mismo suele ocurrir en la vida, por contentar a la gente tendemos a hacer cosas que no queremos para nuestra vida sin siquiera preguntárnoslo, esta frase pretende romper con eso, pretende que nos cuestionemos que queremos para nuestra vida; pero también nos dice que el mundo es fluctuante, por lo que no sabemos que ocurrirá mañana, un claro ejemplo de eso es la crisis sanitaria mundial de público conocimiento, nadie se esperaba una pandemia, pero sin embargo logramos adaptarnos a la nueva vida y seguir adelante como individuos y como sociedad, de eso se trata esta frase. La frase culmina con que si mantenemos el corazón y la mente abierta podremos encontrar nuestro destino algún día, y eso quiere decir que no nos cerremos a las amplias posibilidades y oportunidades que nos da la vida. A veces las decisiones que tomamos sin ganas terminan haciendo nuestro día más feliz, hay que saber salir de la zona de confort de vez en cuando, en esos momentos quizá se encuentre un poquito de la felicidad.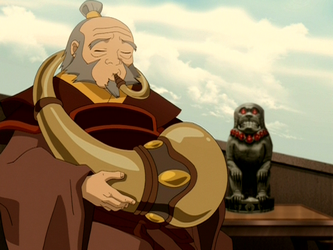 "Es importante adquirir el conocimiento de diferentes pensamientos, opiniones y puntos de vista, si lo haces desde uno solo te vuelves rígido y tedioso, si entiendes al resto, serás alguien completo"
El análisis está hecho por la propia frase, de entrada no hay que cerrarse a un solo punto de vista para poder tener una visión completa de los acontecimientos y poder formar una opinión, o simplemente para estar al tanto de lo que piensa la gente que está en contraposición a nosotros. El ser humano tiende a tratar de reforzar sus creencias porque está cómodo así, es algo como un instinto de supervivencia, la humanidad vive en un sesgo de confirmación constante, esta frase nos plantea que nos pongamos más allá de eso y busquemos todos los hechos, no la objetividad, porque es algo inexistente, pero si lo completo, porque es necesario para entender.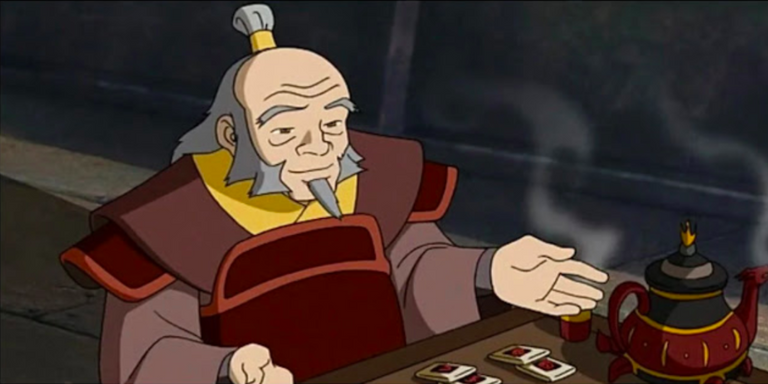 "Muchas cosas que parecen amenazantes en la oscuridad se vuelven agradables cuando las iluminamos"
Esta frase trata nuevamente de dejarnos una enseñanza sobre la salida de la zona de confort, lo importante es dar la posibilidad a un cambio y si la situación está difícil tratar de darle otro enfoque para solucionarlo. No creo en esas cosas de verle siempre el lado positivo a todo, porque no siempre hay un lado positivo, pero si creo en los enfoques y creo que cambiar el enfoque es a veces la solución para salir de una situación difícil.
Espero que les haya gustado el post! Tenía pensado poner más frases pero no quería que se haga muy extenso, si este tiene apoyo voy a escribir otro con más frases, saludos y gracias por leer!