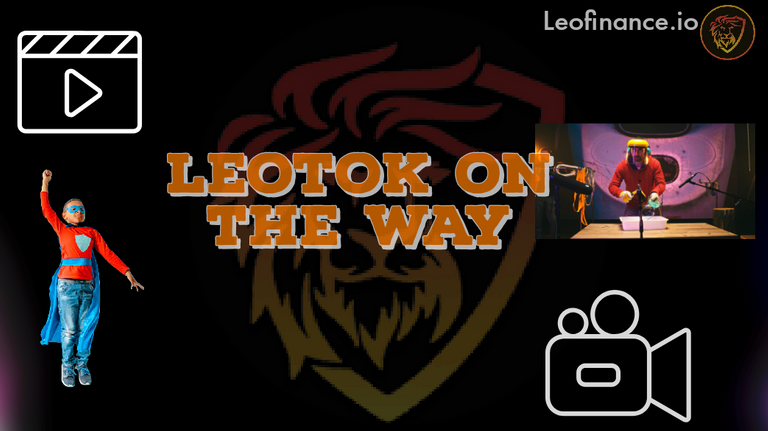 The Leofinance community has been making the whole engagement on hive blockchain easier for the past 3 months since the initiative of LPUD began. The launch of Leo threads two weeks ago made things more interesting and many have made here their home to be.
LeoThreads is the future of engagement like our Social Media Twitter on LeoFinance. Someone like me has found my new home on threads and I am having a great experience over there.
However, it is good to see Leofinance team taking over all social networks with their innovation to combine everything we do on other social networks with the added benefits of earning cryptocurrencies. All this just started with a conversation on #AMA, before we know it, Leofinance had already brought us this innovation.
It all started with LPUD, forwarded to Crypto-twitter (Leothreads) and now the Leofinance team is working on the launch of Leo-talk, which I will also call Crypto-TikTok.
What are we waiting for?
Leo-Tok will be a great feature to be added to Leothreads. I think Leo-Tok is a cool feature that will change the way we make videos for social media and it will be a fun way to express yourself through short clips under 15 seconds.
The team is ready to make it easy for you with web3 technology, imagine recording a 15 second clip and getting rewarded for it, which has never happened before.
I think it's a great innovation for people who want to be creative and have fun while using it. I also think people will experience a lot of different things when using Leofinance features to add to their threads. For example, some people may feel that other users are watching or judging them.
This innovation ensures that we know who is who in the blockchain and that we know and see the face of a friend in chat. I would like to see this happen soon.
How will Leo-Tok work?
Restarting a project from scratch can be delayed and because we have something related to videos made on the @3speak hive blockchain
The team is exploring this option for users to create 15-second clips via @3speak and tag Leothreads. The video will immediately appear as a thread in Leothreads for the user who does this. But if you still think about it, do you get rewarded for just saying hello to the world? .LOL
I don't know much about how this will work until the project is released.
I also thought we'd have video buttons on the Leothreads page to make our clips, but I don't think so. It will be much easier to make something like buttons in Leothreads to make clips.
I'm really excited about the next Leo-Tok because I can't wait to show my face to the community with the short "Hello Lions" clip.
Posted Using LeoFinance Beta