Hello again. I shared a Hive/USDT chart about two months ago. I updated my graphics. There are also good developments in the Hive blockchain. Let's see what is the situation in the price charts?
There is a large resistance zone in the Hive/BTC pair. In order to exceed this region, the Hive Market Cap must remain above one billion dollars. The daily trading volume needs to hold above ten billion dollars. The resistance zone I mentioned is very important. It cannot exceed the 0.00003-0.00004 region. Below are the 0.000016 and 0.000013 supply-demand zones.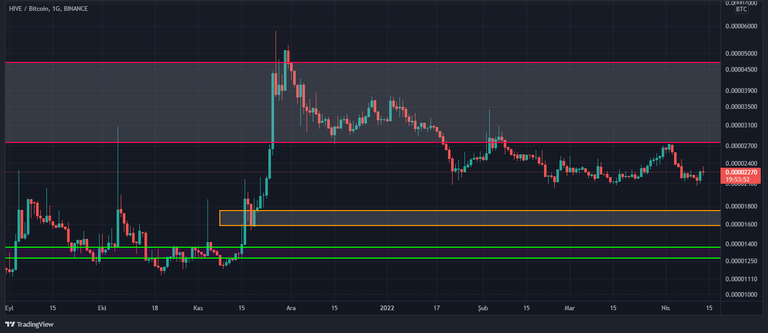 The chart below is taken from daily data. We are in Hive/USDT parity. In the price drop we experienced in the past days, it held in the supply-demand area of ​​$ 0.85. This region is also a region that peaked in April 2020 and April 2021. There is no serious resistance zone above the $1.5 level.


Let's add a 4-hour chart for short-term traders.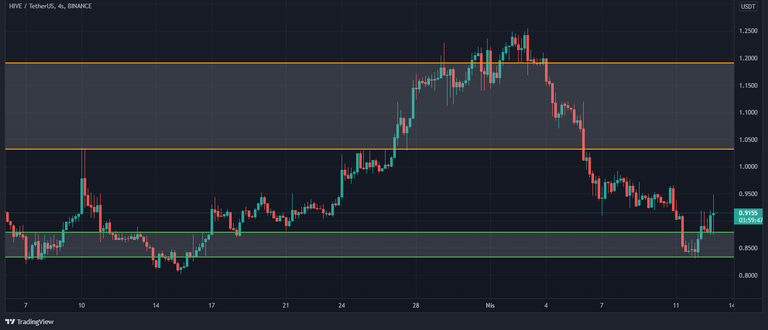 To summarize; The coming days are very promising for Hive. However, the overall cryptocurrency market and the global economy carry great risks.
I usually share my charts of cryptocurrencies listed on the Binance exchange. I am getting data from this exchange. If you are not a member of Binance, you can become a member by following the link below.
https://accounts.binance.com/en/register?ref=D2P1JVRK You will get 10% commission discount.
I am not an investment advisor. For this reason, it will be more beneficial for you to see my graphic writings as an educational work. See you later.