Hello. It's been a long time since I shared the gold chart. I haven't shared the silver chart yet. I wanted to share the charts that I followed by bringing together the data of Gold and Silver commodities. Major changes await us in the global economy in the coming months. The macro effects that agitate the market will increase the volatility in gold and silver. But I don't have any predictions about the trend direction. Let's come to the graphics; We are on the XAUUSD pair. I got the data from Tradingview site. I follow the daily chart.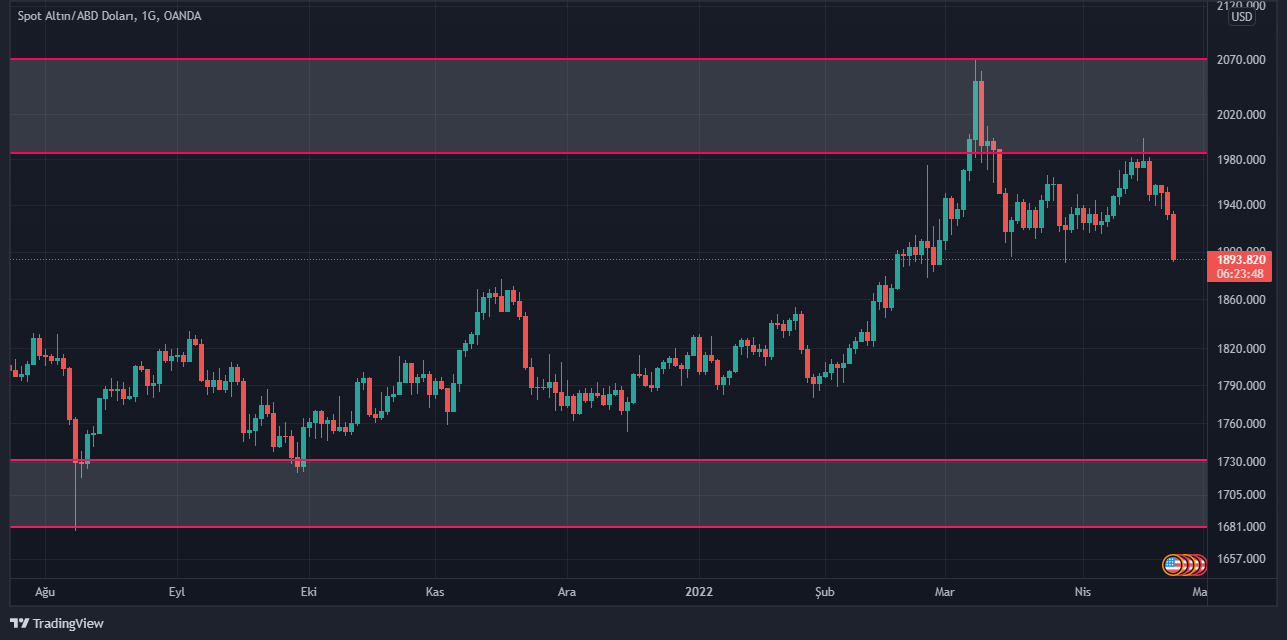 Below is a supply and demand zone at the price level of $1730-1680. Above, there is a supply-demand zone in the range of 1990-2070$. It has been in the horizontal zone from April 2020 to this day. This region is in the range of $1700-2010. We follow which direction the trend will change.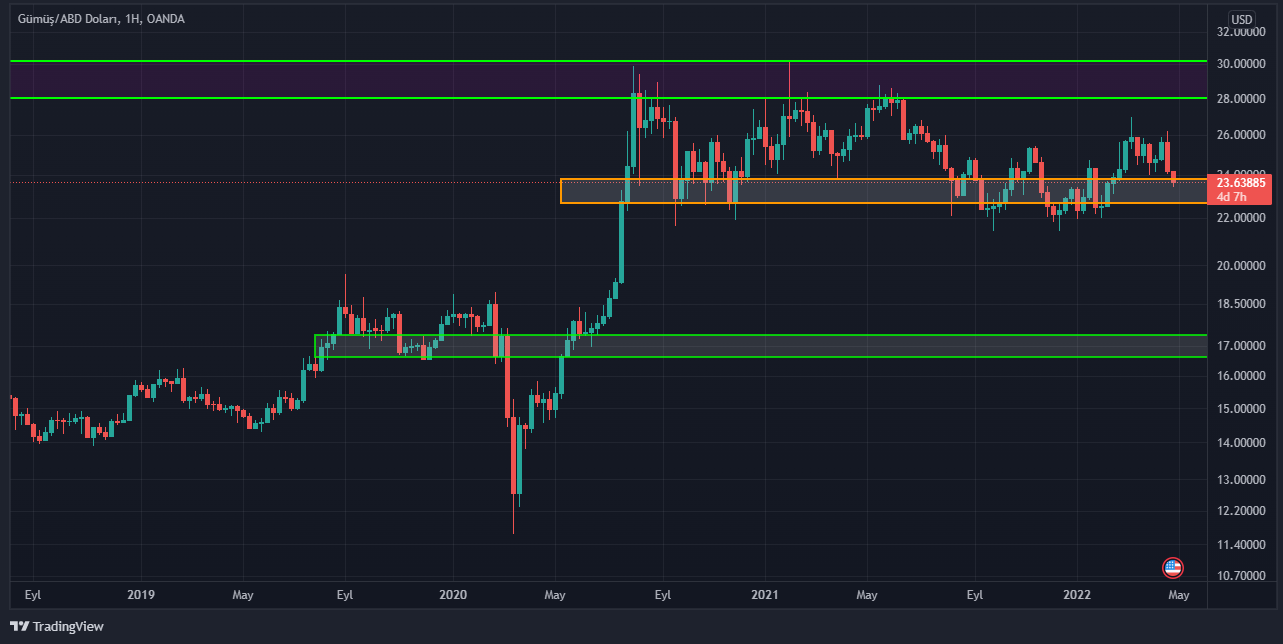 The screenshot above is of the XAGUSD chart. Silver has more volatility than gold. That's why I chose the weekly chart. Below is a support channel in the $16.5-17.5 range. Above, there is a supply-demand zone in the price range of $28-29. In the short term, the $23.8-22.6 region should be followed well.
I am not an investment advisor. For this reason, it will be more beneficial for you to see my graphic writings as an educational work. See you later.
Posted Using LeoFinance Beta