Hello dear leofinance friends, I hope you are having a happy start of the week.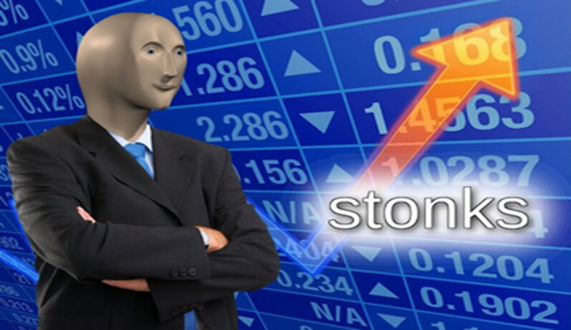 Source
Which is certainly the case for those who have investments in cryptocurrencies like Bitcoin or Ether and even memecoins like Shiba-inu.
And is that today we have been able to see a significant price rebound after last week's falls, averaging a rise of 5% across the spectrum, but 7 in some of those used, with 6% in bitcoin and particular cases exceeding 10% as solana.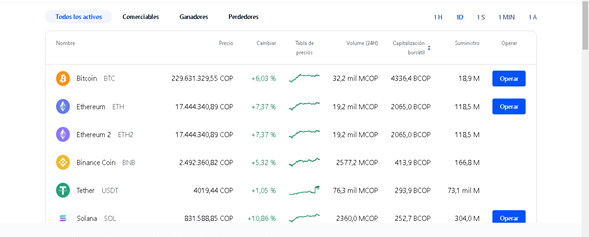 Source
And all this before noon today ladies and gentlemen. Of course, as I mentioned last week, there was no solid reason to worry about the price drop, as the future of cryptocurrencies is getting more solid by the day.
But with so much going on in the world, the week's news caused the more susceptible parties to react more or less like this.
But the fear of the possibility of new quarantines, restrictions, blockades and economic recession calmed down due to 3 factors.
-Moderna announces that they will have a vaccine ready by early 2022. Paul Burton, head of medical research at Moderna, announced the news via the BBC.
https://www.bloomberg.com/news/articles/2021-11-28/moderna-says-new-vaccine-for-omicron-may-be-ready-in-early-2022
This undoubtedly boosts confidence in the market prospects as it is entirely logical, modern already has the infrastructure in place and they have the knowledge of previous variants of the virus so they will have a head start in developing a vaccine. Such is the confidence in these statements that shares of moderna have already risen 10% since the announcement.
While writing this article I saw the news that Pfizer's partner company BioNtech. It is already working on its own version of the vaccine for Omicron as well.
-The symptoms of the new variant are mild. Or so Angelique Coetzee, president of the South African medical association, initially told the guardian newspaper.
https://www.theguardian.com/world/2021/nov/26/south-africa-b11529-covid-variant-vaccination
Recall that South Africa is the epicenter of the new outbreak and has been monitoring Omicron cases since the beginning, although Dr. Angelique says it is not yet certain that the new variant is less aggressive, and claims that in a couple of weeks she will be able to speak with more certainty about it.
-The cryptocurrency market does not stand still, on the contrary, every day there is something new. If we look at the news about the involvement of new companies in the world of cryptocurrencies, for example AMC is going to give away NFTs to investors who buy tickets to see Spiderman No Way Home in its pre-sale period.
https://markets.businessinsider.com/news/currencies/amc-offers-86000-nfts-retail-investors-buying-spider-man-tickets-2021-11
This is in line with what was discussed last week, while for some the strategy in the face of a new pandemic is to withdraw from cryptocurrencies, for another large number of investors it is to redouble their efforts and continue investing in projects associated with cryptocurrencies.
Conclusions.
Although flight restrictions continue, and cases of the Omicron variant have already been found in Belgium and Israel, the markets seem to be calm, not only cryptocurrencies are on the rise, the stock market in general woke up today in a much better mood than last week and has reported.
an average of 2% in the increase of the shares of investment funds such as Nasdaq or S&P 500, which are a good thermometer of the stock market.
Of course as we mentioned above markets are fickle and sometimes a rumor, however unconformable, can make a big impact, but the original causes for confidence in the cryptocurrency market remain and grow.
But what do you think my friends. Do you think the uptrend will continue or the Omicron if it will impact hard.
I read you in the comments.
Recommended Bibliographic Reference
[1] www.insider.com
[2] edition.cnn.com
[4] www.bbc.co.uk