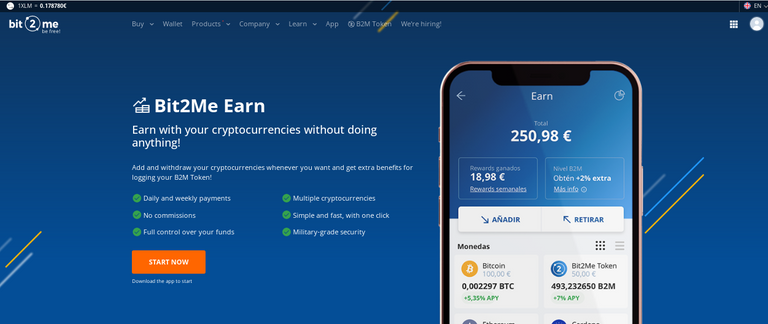 Bit2me
Bit2me is a Spanish company dedicated to the purchase and sale of Bitcoin and other cryptocurrencies, offering services entirely in Spanish. It is one of the strongest and most durable services you can get on the market.
Founded in 2014, Bit2Me is one of the first Spanish companies dedicated to the purchase and sale of cryptocurrencies. Currently, its services include: a decentralized, public exchange, a Bitcoin Academy, and more advanced services such as over-the-counter sales, and newly increased revenue.
This exchange house is available for:

How Bit2Me works
First, the company was founded in Spain and operates under the traditional concept of an exchange, where you buy and sell cryptocurrencies directly with Bit2Me. Interestingly, given Bit2Me's history, the security it offers you has nothing to do with the payment method you use, which has even led it to win an award.
At Bit2me you can trade the following cryptocurrencies with local currency: Bitcoin (BTC), Ethereum (ETH), Litecoin (LTC), Bitcoin Cash (BCH) and Dash.
How to buy cryptocurrencies?
Bit2me wallet allows you to have an unlimited number of wallets. In each of these wallets, we can choose a custom name and our desired cryptocurrency or traditional currency among the supported wallets.

Bit2me
Earn the most interesting option of Bit2Me
These are the cryptocurrencies I can use the EARN service
Bitcoin, Ethereum, Cardano, USDC, USDT, DAI, B2M, Polkadot Solana, Kav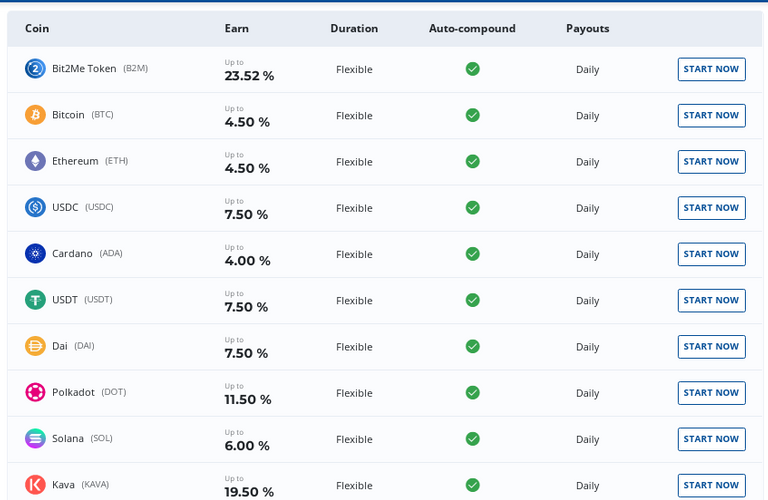 Bit2me
Is there a minimum stay time to claim rewards?
No, the blocked minutes will be counted and the rewards corresponding to those minutes will be received. You can come and go at any time without losing your rewards.
My opinion
If you are in Spain, Bit2Me is undoubtedly the best option for you since you enjoy all its advantages when buying and selling. However, that does not mean that it is not a good option for the rest of the Hispanic world, mainly because of the security offered by the platform and its useful purchase options such as credit/debit cards.
Another great advantage of Bit2Me is that it supports Spanish and English. Technicians at your disposal to guide you and help you with any problem.