I was really pleased to learn about Binance's conversion mechanism, which has made converting quite simple in only a few steps. Conversion is a great function in Binance that allows you to convert any quantity of your cryptocurrency to another with a single click. You can convert any amount without paying any fees and without setting limit orders in the market.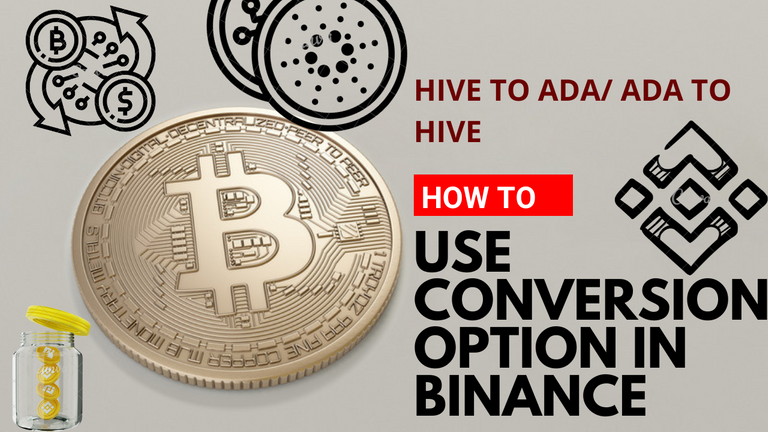 USE CONVERSION TO INCREASE THE QUANTITY OF YOUR NATIVE COIN
When I discovered this option, it seemed fantastic and advantageous, so I decided to put it to the test by converting some coins. I did this to convert HIVE to ADA and then back to HIVE. This was truly immediate and came with no fees, which has piqued the interest of many traders. The benefit of this conversion is that you avoid market trades when establishing your order limit and instead convert your coin at a guaranteed price.
After discovering this conversion option, I had an idea for how we could profit from it. It is preferable to select four altcoins that are fundamentally robust and mostly have the same pricing. Similarly, I chose HIVE, ADA, XRP, and SAND. These are the altcoins that are fundamentally solid and also have similar prices. Choosing the closest pricing allows you to convert quickly and simply calculate your profits.
What to do in conversion is convert your HIVE coin to ADA when the price of HIVE rises to that of ADA and back to HIVE when the price of ADA rises. You can also make small trade profits by converting your HIVE, for example, exchanging 1000 HIVE against ADA to receive 1200 ADA and then going back for conversion when the price drops to make a profit of 5 to 10 HIVE very easy. I've had firsthand experience with it, and it's quite beneficial.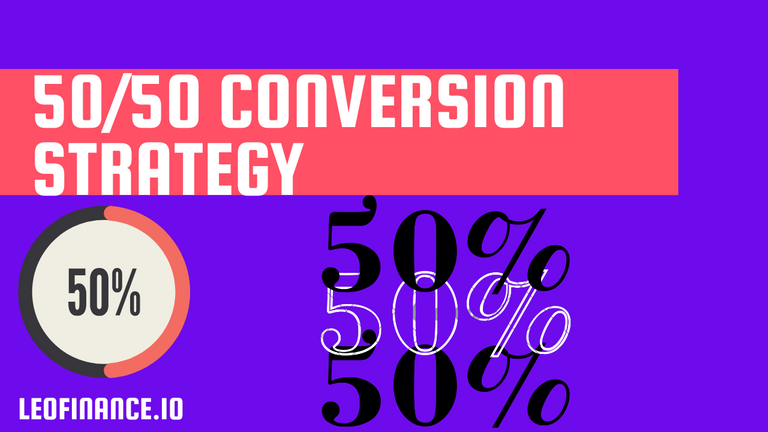 USE THE 50/50 STRATEGY
It is preferable to keep half of your money in one coin and the other half in another. This will provide you the opportunity to convert again and again to make some good money. Another advantage of conversion is that you may instantly convert any coin to a stable coin at the current market price. If you believe that the market will turn bearish from this position or that a rapid fall will occur, you can use this conversion option for instant conversion.
I'm going to utilise this conversion to increase the quantity of my HIVE, and if I get stuck, I'll select another two altcoins and repeat the process until I'm back in HIVE. This is a great feature in Binance that I really appreciate, and it is a great way to enhance the value of your preferred coin. What are your thoughts on this conversion? Do you see it as profitable? In the comments section, please share your views and opinions about conversion.
This is an attempt on my side to introduce you to Binance's new feature, which is the conversion of HIVE to ADA and ADA to HIVE in order to increase the number of HIVE. I hope you enjoy the post and the conversion method so that you may make some decent money. If you like the post, please leave feedback in the comments section so that the next one is even better. Thank you for sticking with me until the end.
NOTE THAT THE PURPOSE OF THIS POST IS TO MAKE YOU AWARENESS OF THE CONVERSION OPTION, NOT TO PROVIDE FINANCIAL ADVICE.
IMAGES AND GIF TAKEN FROM CANVA, EDITED IN CANVA
REMEMBER: We should prepare for the unexpected and hope for the best. Life may not be easy, but you must do your best and leave the rest to God.

Posted Using LeoFinance Beta
Posted Using LeoFinance Beta