Here are the current DeFi and Farming stats I track in EOS DeFi Land
I hope EFi is starting to deliver working products soon, I'm quite down on the EOS side of the liquidity.
One of the many risks you need to be aware of when going full degen :)
DMD.Finance

I'm still not interested in mining those too-risky-too-be-good tokens, and on top the APY went south as well. Would not recommend to start mining DMD. You can just buy it, if you want.
DolphinSwap.io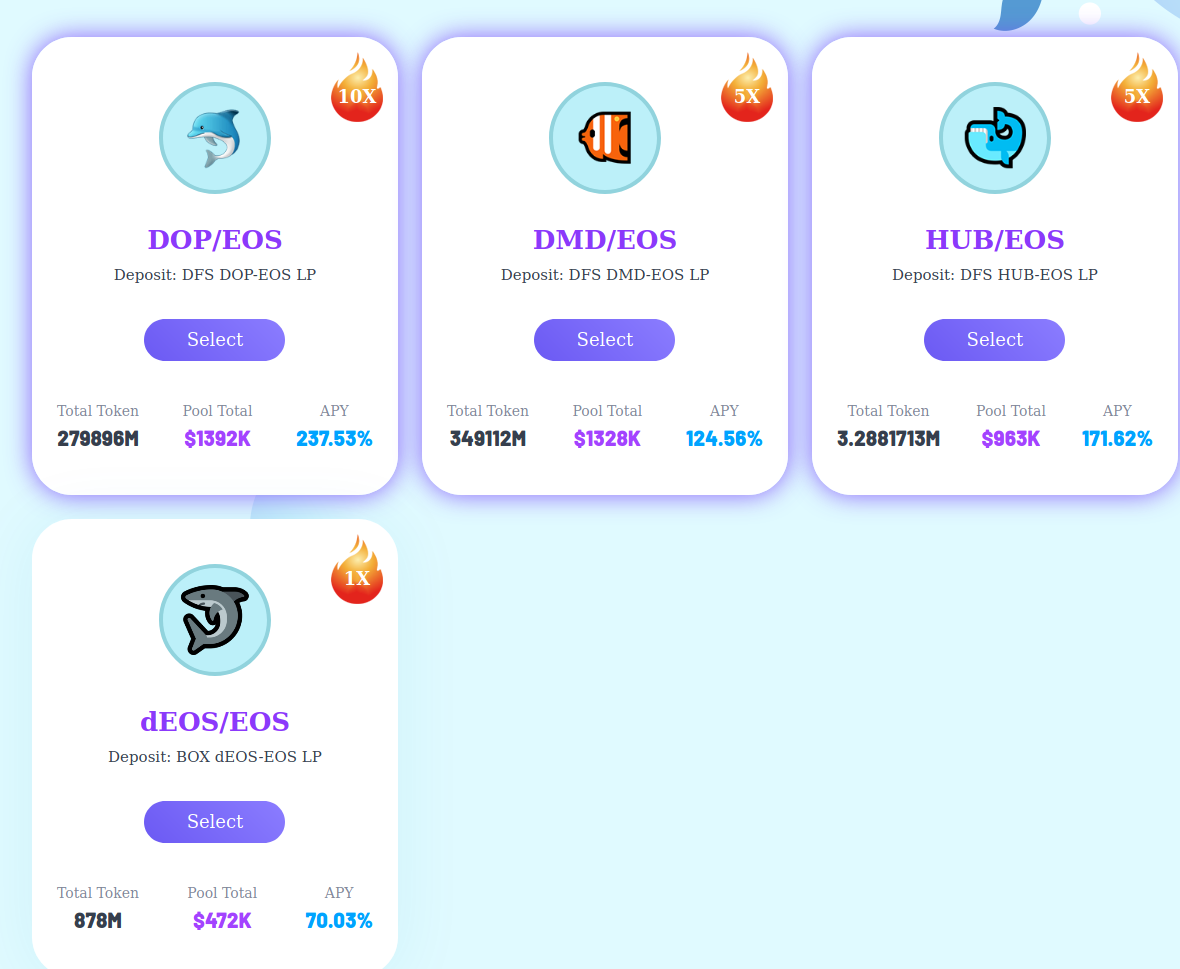 DOP is actually a lot better in my opinion.
You can mine this with less risk utilizing the dEOS/EOS pair. Other than that - as I mentioned above - I'm quite down on the EOS side of DMD/EOS liquidity, so hopefully they start to deliver working products soon.
Make Sure To Do Your Own Research
Are you Yield Farming? If so, where and what?
---
FTX is super HOT right now! Trade on this innovative platform and enjoy 5% fee discount on me!! Click Here
Posted Using LeoFinance Beta