Hello, it's income bag again. A few days ago I saw another opportunity to earn crypto by installing a new wallet app on your phone called Legion Network. Right now, everyone who joins the app gets a drop of 34 LGX tokens. These tokens will be claimable starting March 1st of this year. You can also invite your friends and complete other bonus tasks to get more tokens.
Here's the Official Banner:
My invitation link with a referral code: RNVwJxy
(Make sure you have entered the referral code when registering a new account to get your bonus.)
What is Legion Network?
Legion Network is working to combine the best services of the crypto industry in one app - wallets, NFT's, GameFi, SocialFi, you name it. The app is still in progress and that's why there are tokens you can claim for completing simple tasks like following their Twitter and joining up discord, as an example.
There are many tasks that you can complete in order to get more LGX tokens. Either invite your friends to join or write an article about Legion Network just like I am doing right now. It could definitely get you a referral or two. If not, you'll improve your skills.
Legion Ecosystem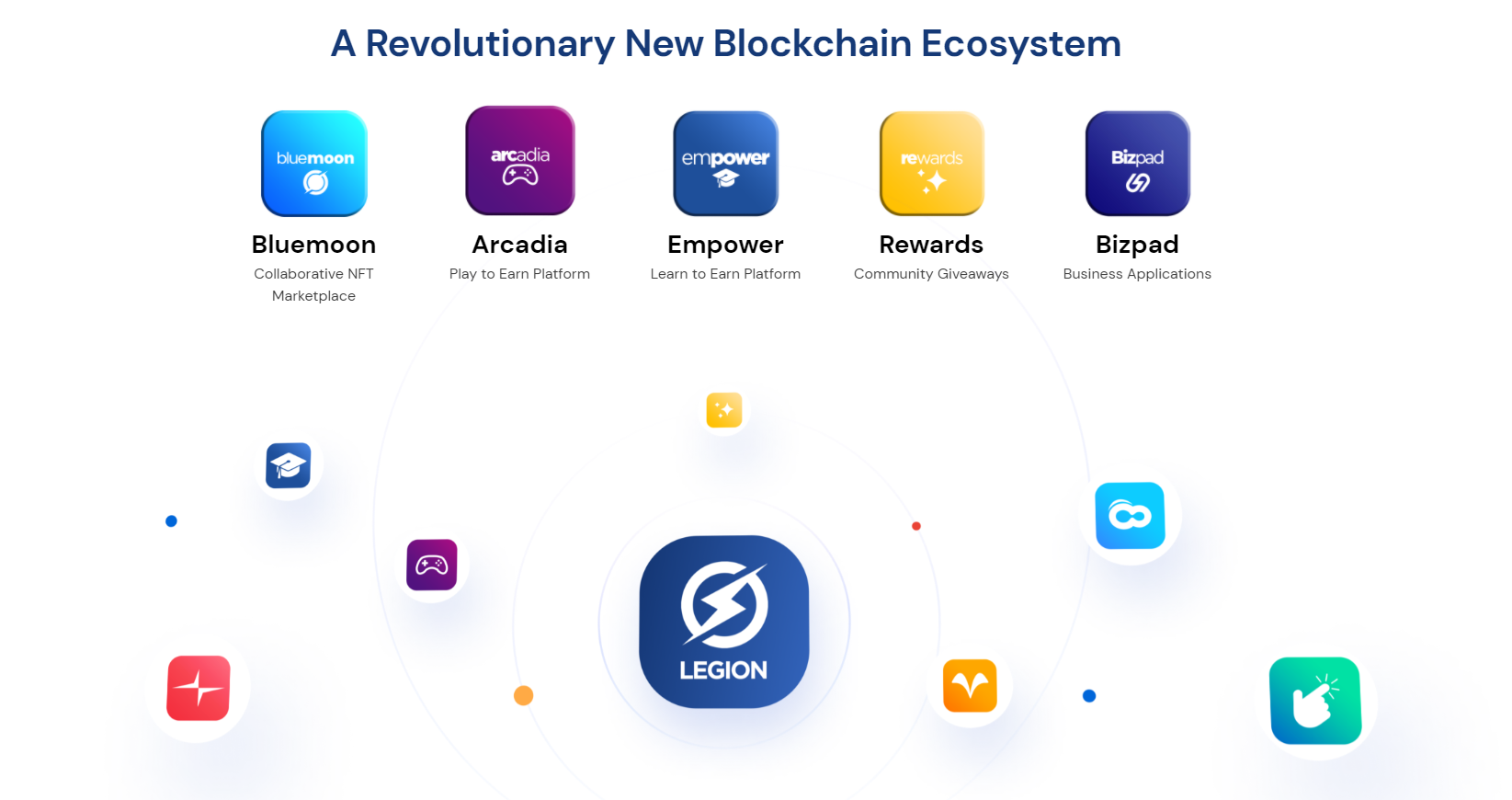 There are six branches in the Legion ecosystem:
Bluemoon NFT's
Arcadia Gaming
Empower Earning
Rewards
Bizpad Applications
I think it's pretty clear what they do but let's have a closer look:
Bluemoon NFT's


Legion app will have its own NFT marketplace where you'll be able to create, compare, swap, sell, buy and even rent NFTs. As the NFT space keeps growing, having a marketplace within the app can definitely get a decent exposure and clientele if executed properly.
Arcadia Gaming


Another thing that the Legion app has built-in is some high-score games where you can participate in challenges and compete with others to earn both LGX tokens and NFTs. As you know, the gaming industry is huge and crypto gaming is only getting bigger. Remember how you used to play Tetris as a kid when sitting on the toilet? I remember. As silly as it sounds, you can now earn crypto while taking a dump.
Empower Earning

You have probably seen and maybe even participated in Coinbase or CoinMarketCap earn campaigns where you can earn specific crypto after watching a couple of videos and answering some simple questions. Legion app will have that and more! Not only will there be seminars and lectures, but users will also be able to share their own courses with others and probably earn by doing that.
Rewards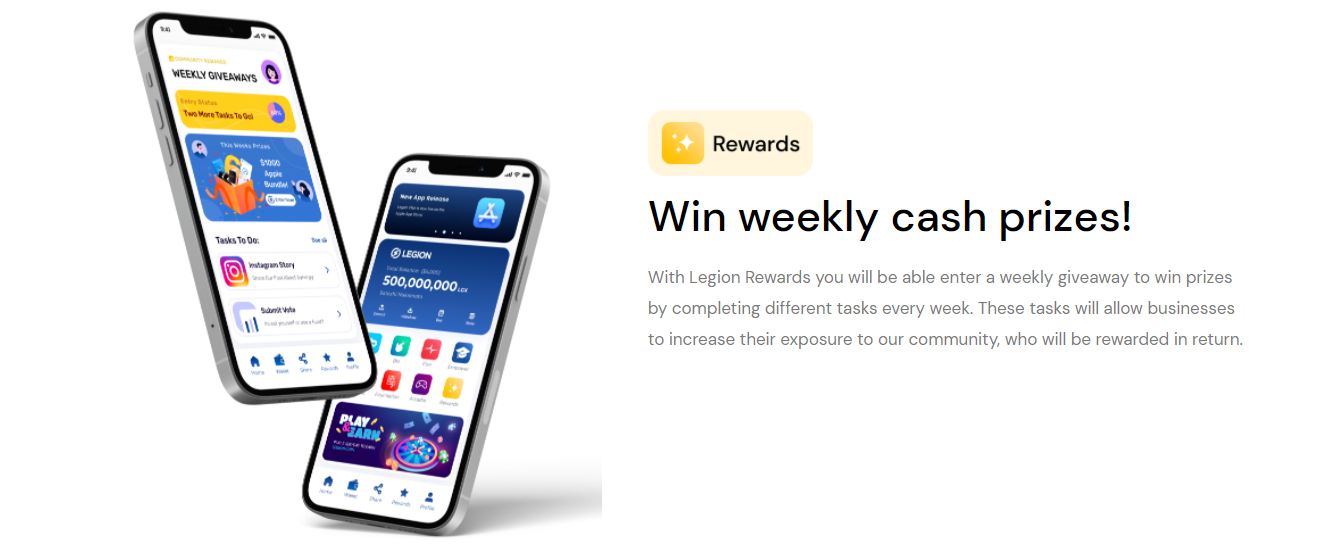 As I already mentioned in the intro of this post, there are tasks you can complete to get rewards. Starting from joining Legion's Discord to following their YouTube channel and more. And it's simple - the more tasks you complete, the bigger your rewards.
BizPad
Last but not least, Legion will have a thing called Bizpad where businesses will be able to access the software they need for their companies. I'm not quite sure how this will work but that's another feature Legion has planned. As you know, there are many apps that are quite costly for new businesses, if Legion can get the costs down, they have a chance of onboarding people.
The Roadmap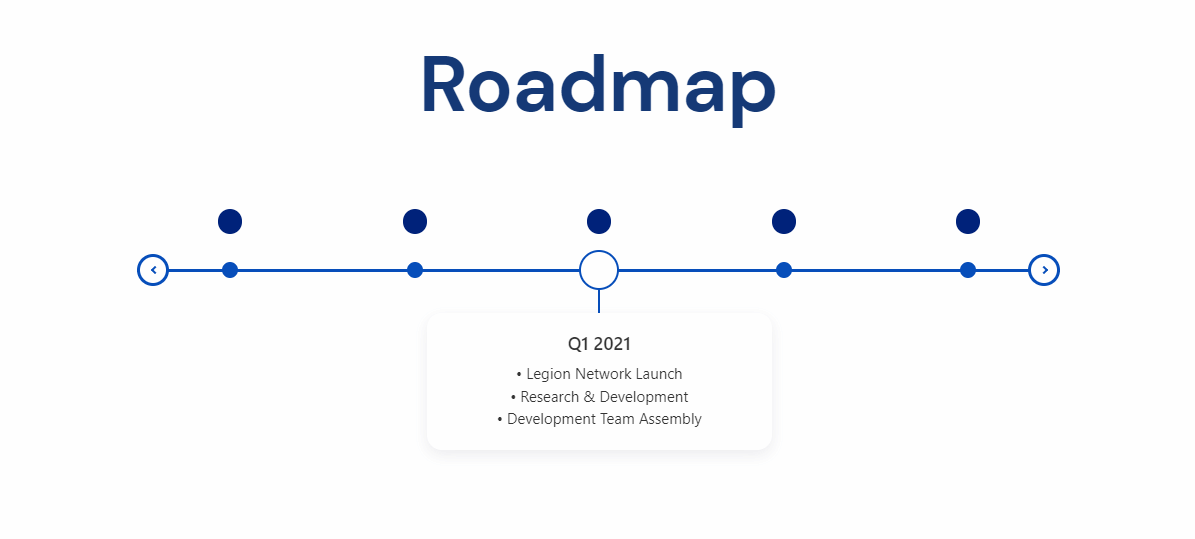 Here's a gif that I took from legionnetwork.io with the whole roadmap for 2022. To see what happened before and what's planned for the next year, visit their page and look for yourself. You will also find out that Legion has a team of 12 members that are fully doxxed.
The App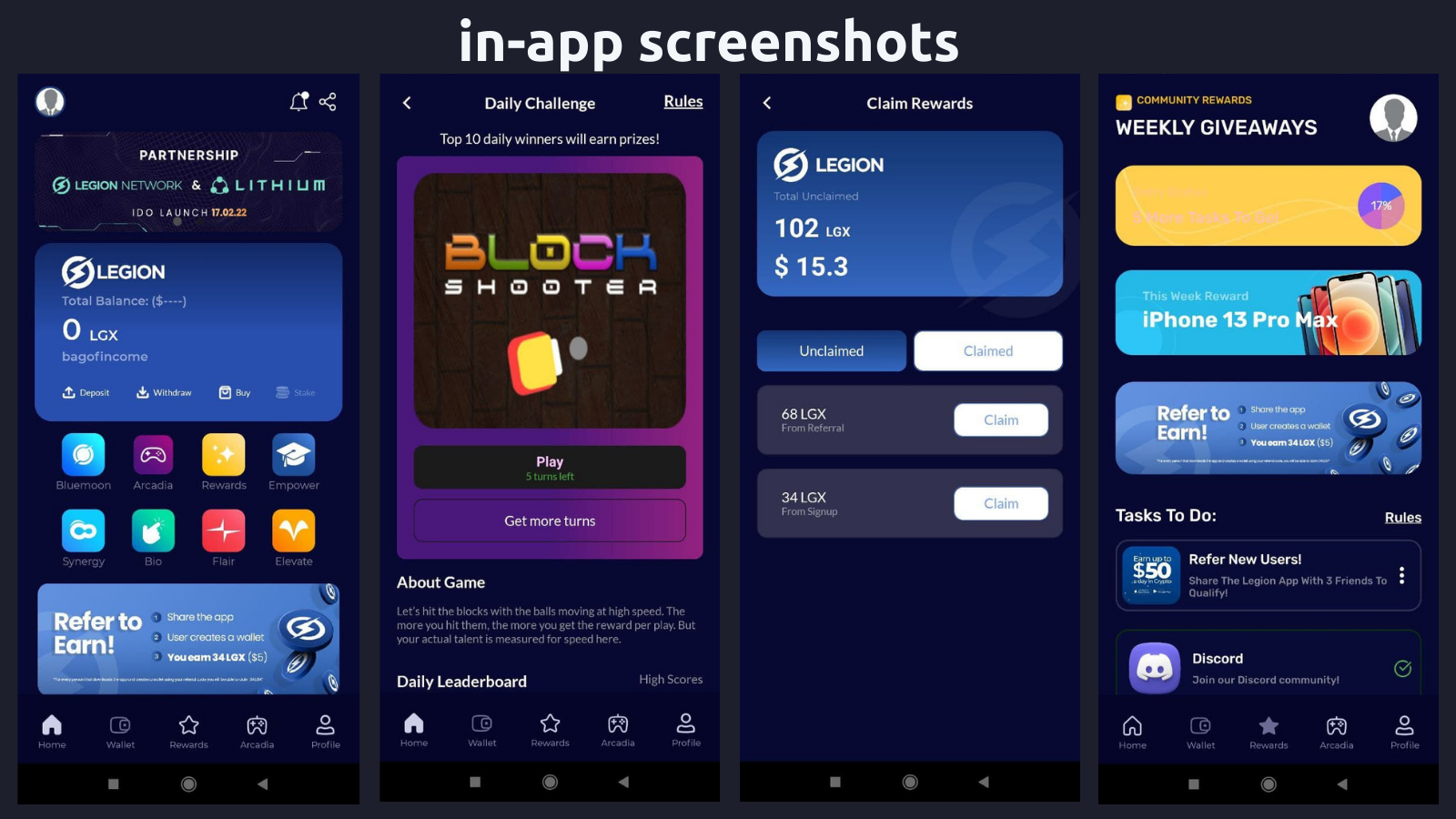 Some screenshots from the app itself. As you can see, it looks pretty nice!
The Endword
That's about it. The app is already out on both android and iOS devices. Some of the features like completing tasks, inviting friends, and gaming are already live but some (bizpad, nft's) are still in development. The tokens you earn will be claimable starting from March 1st, 2022.
If you enjoyed reading through this post, I would greatly appreciate it if you used my referral code when registering your account.
My invitation link with a referral code: RNVwJxy
(I think that the link doesn't matter and all you need is the referral code that is asked when you're creating your account. Note that no kyc is needed at this time and I hope it will stay that way.)
Thanks for reading and have a fantastic day! Your @bagofincome
Posted Using LeoFinance Beta