Imagine an app where you could observe the sentiment of crypto markets, set alerts for your favorite coins, find the most influential profiles for each token, build a portfolio and meanwhile, earn yourself some crypto as a reward for using the app. No longer do you need to imagine this stuff because it has already been built and the name is Lunarcrush!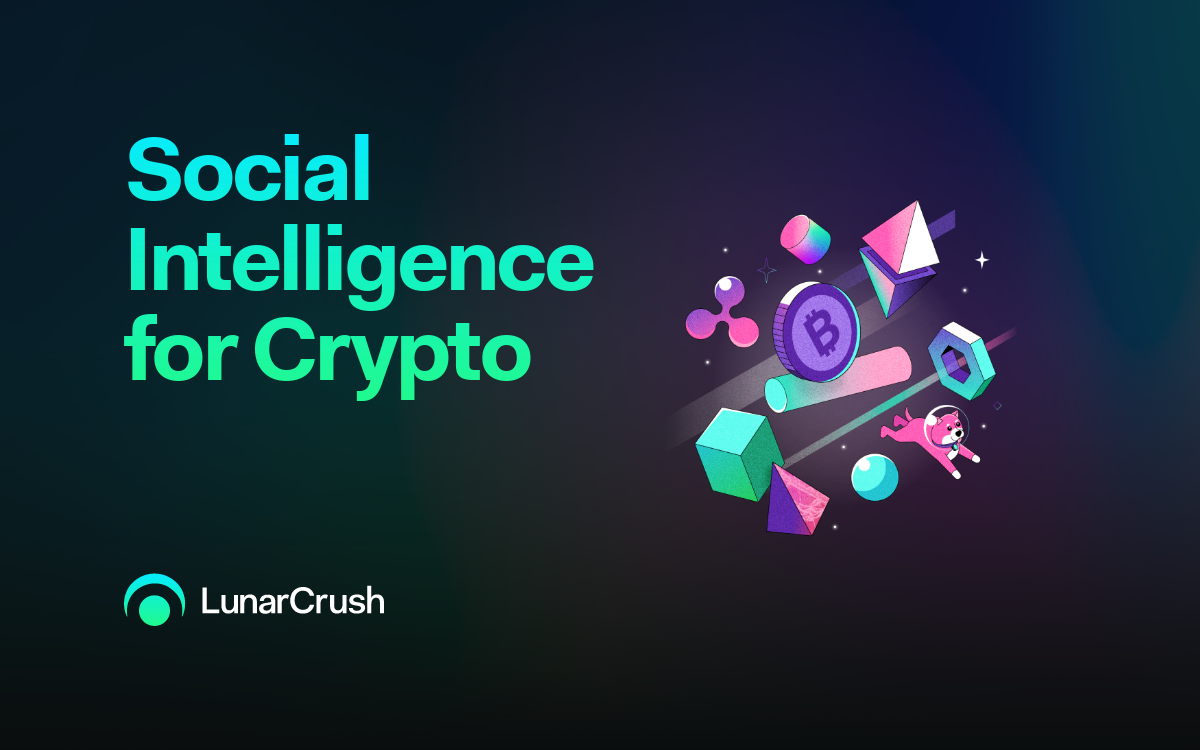 Use my Lunarcrush referral link or press on the image below to begin your journey into the LunarCrush app and start earning yourself LUNR tokens right now!
About LunarCrush
I talked about Lunarcrush before but now they've redesigned their app and even released their own token on the Zilliqa blockchain. Lunarcrush does a unique thing and brings various blockchain and social metrics together under one roof.
As an example, this is how HIVE metrics are displayed on the LunarCrush app.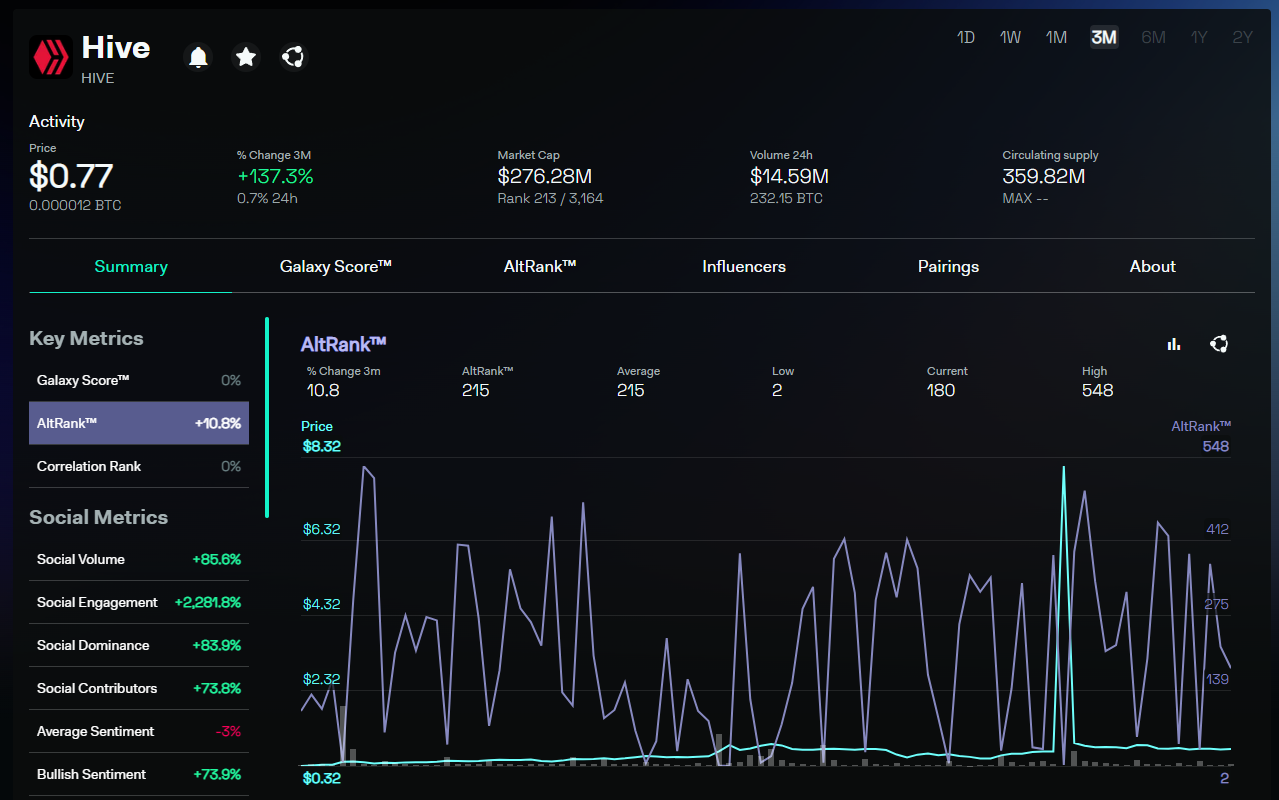 About LUNR
LUNR is the token for the Lunarcrush app. Users can either earn or buy their way up to increase the level of their profile. The higher your level, the bigger the amount of data you can see. For example, level 1 users like me can see metrics that go back up to 3 months but if you want to upgrade to level 2, you'll need to have 30 LUNR tokens in your wallet.

Dashboard
The first thing you see when you register an account is your dashboard. At first, there will be various tips on how to use the platform and how to level up, for example, by connecting your Twitter account, setting up alerts for your favorite coins, and referring friends to join, you'll earn yourself points and LUNR tokens that you'll be able to claim. There is also a section for trending crypto news, your portfolio overview, and the coin of the day.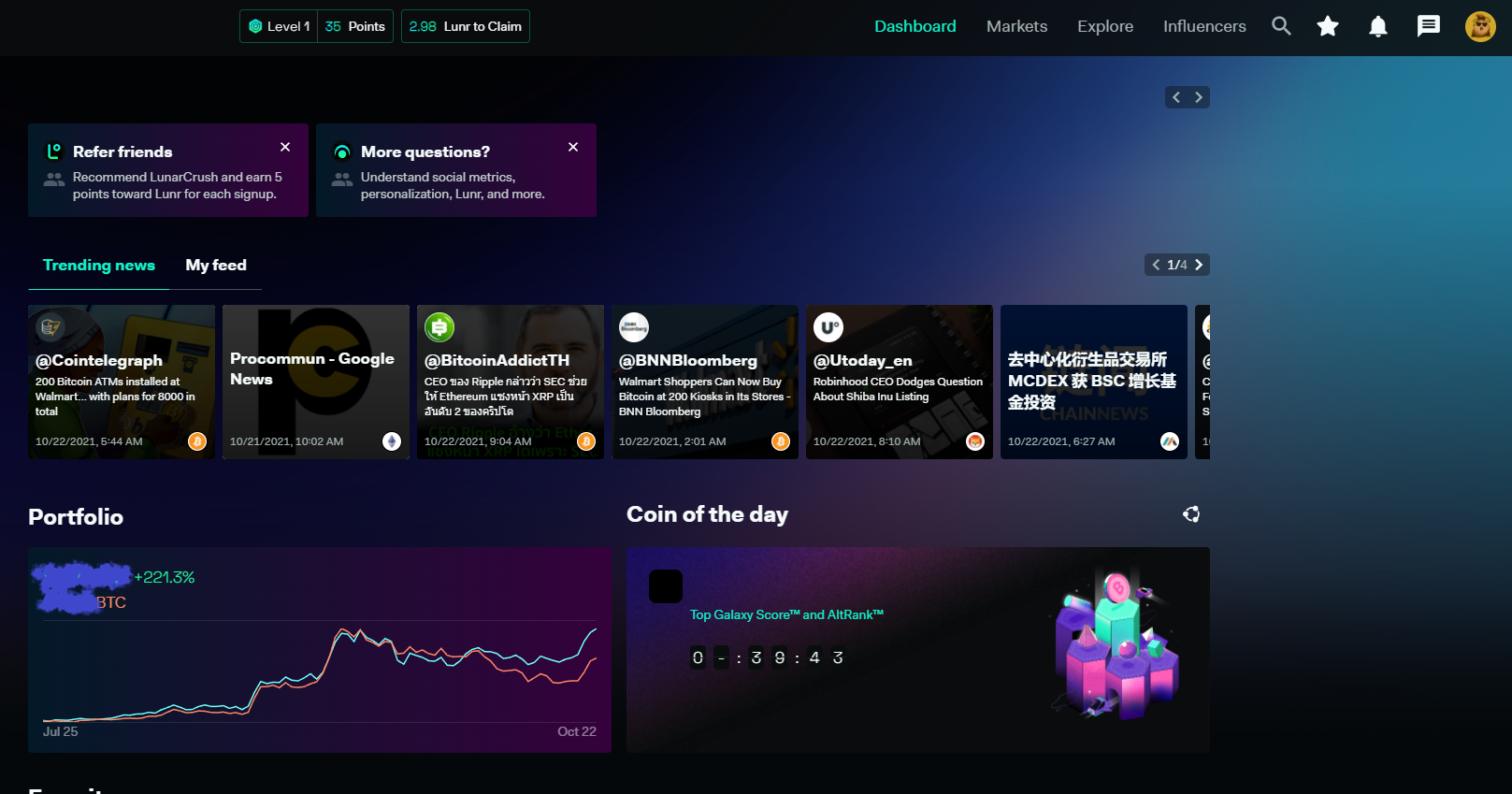 Global Metrics
When you scroll down, you'll see various global metrics, starting from a social volume of crypto across various social networks to altcoin dominance and spam volume. Pressing on an individual metric will get you to more detailed stats about it in a time span of your choice.
You can also see the top 10 coins at the moment, recently added coins, and top 10 crypto influencers. You can view the full top if you want, simply press the button 'view all'.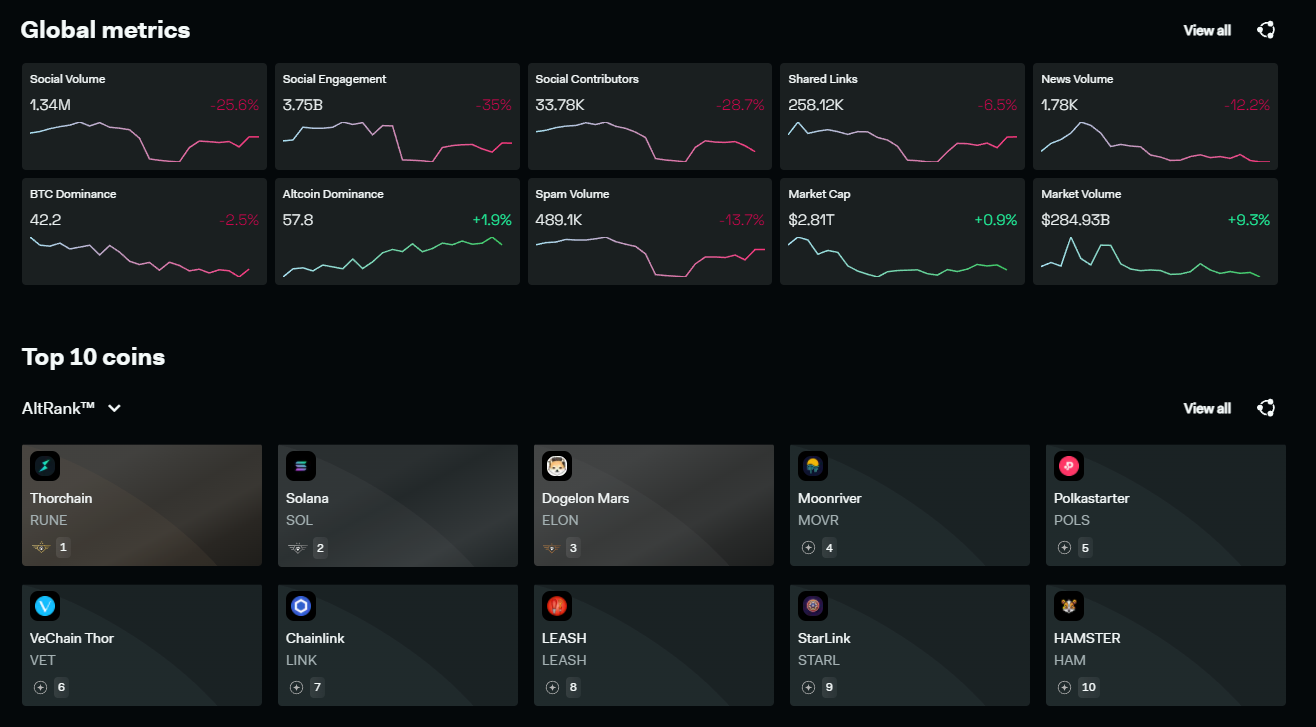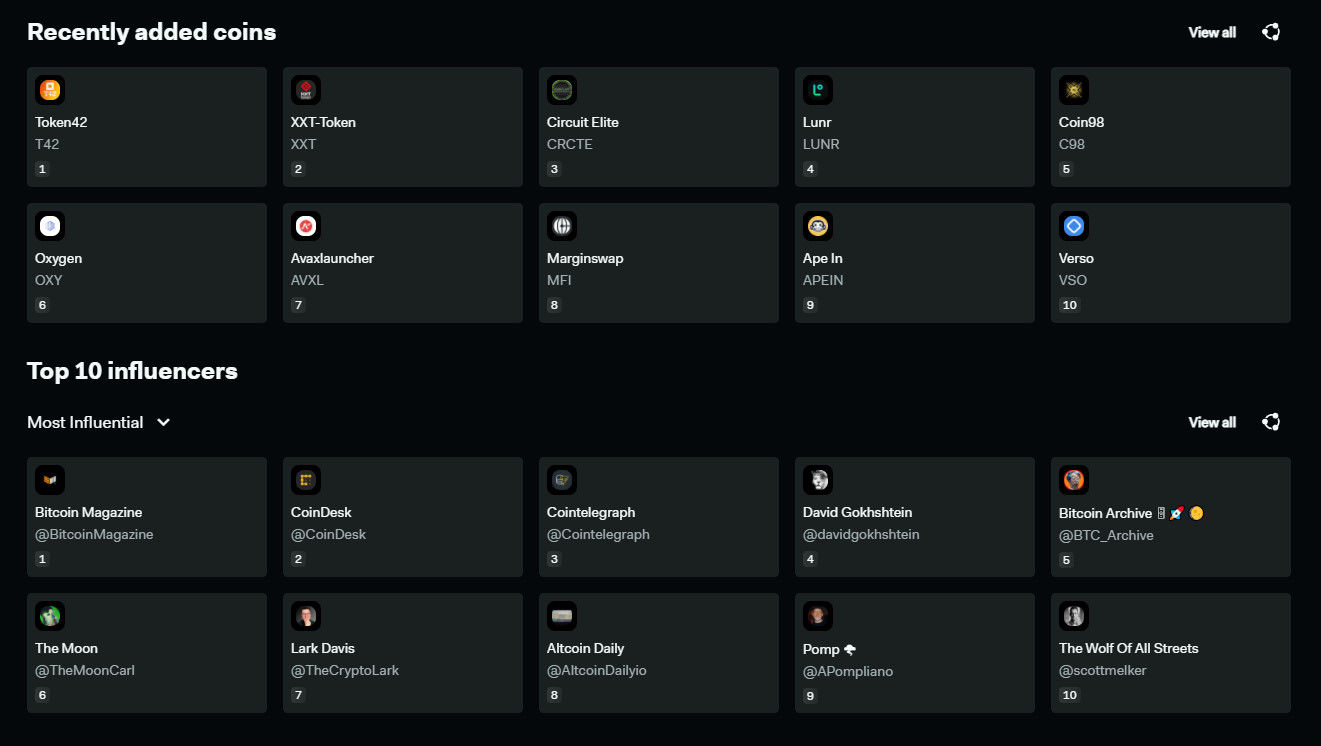 Setting Alerts
Not only will you earn LUNR for setting up alerts, but it's also a super useful way to maximize your gains if you're actively trading. Below, I added two different alerts for the RUNE token. One was to alert me every time RUNE goes up 5%. The other was the opposite - alert when the price of RUNE goes down by 5%.
Lunarcrush does the magical thing of showing the historical performance of what would have happened if you bought the coin every time you got your alert. As you can see, if I had traded $1000 worth of USDT for RUNE every time the alert of price moving up by 5% was triggered, I would be up by 59K.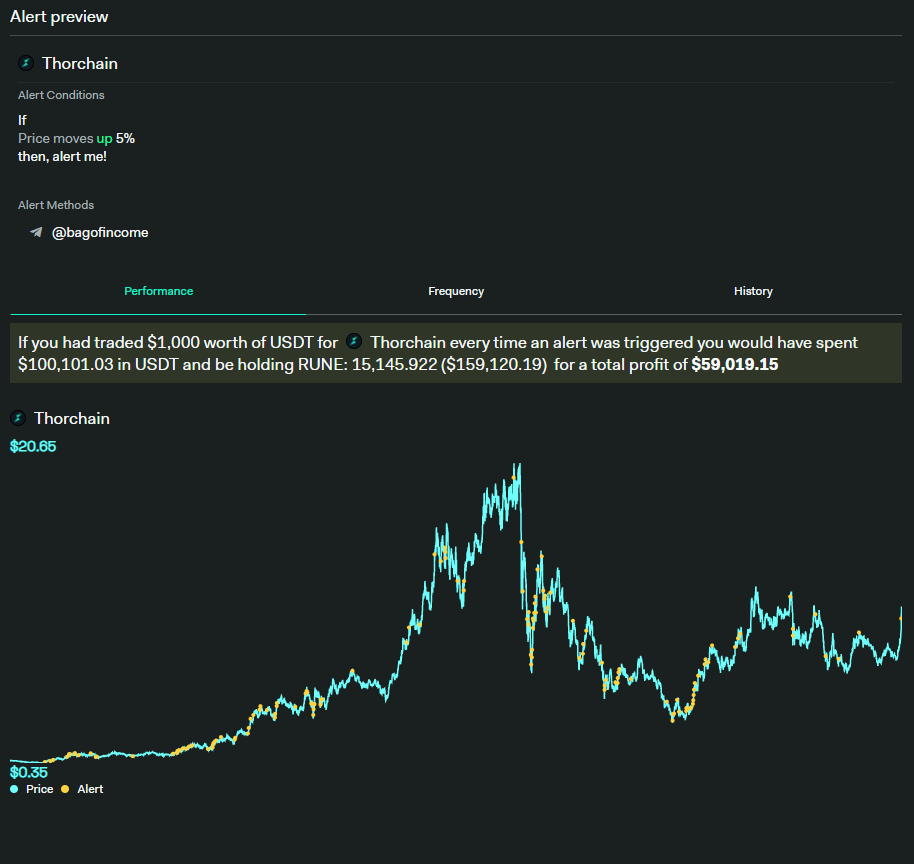 But it's not the best part. Here it is. This is my second alert for when the price goes down by 5%. If I would have traded $1000 for RUNE every time it fell by 5%, I would be up by almost a quarter of a million. And yes, in the chart, you can see how many times the price would have been triggered. It's beautiful, right?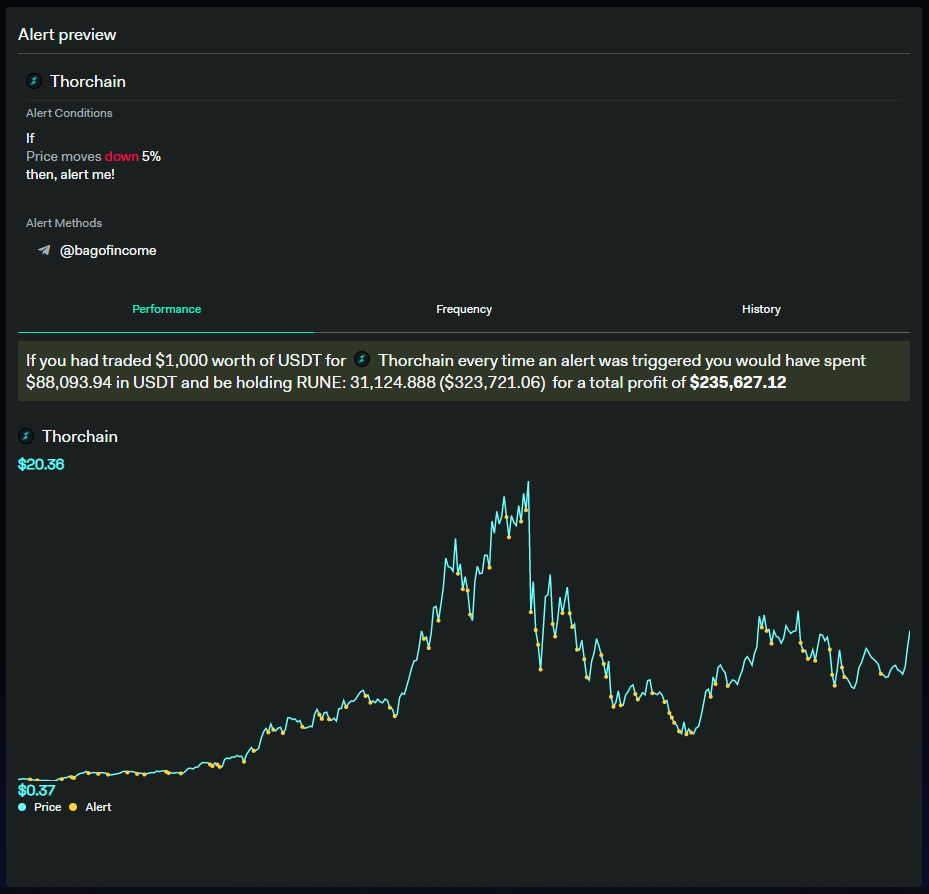 Influencer Profiles
This is how influencer profiles look on the Lunarcrush app. This one is from the LeoFinance Twitter account. You can see various metrics about the chosen profile: follower count, post count, which coins are mentioned the most, and more.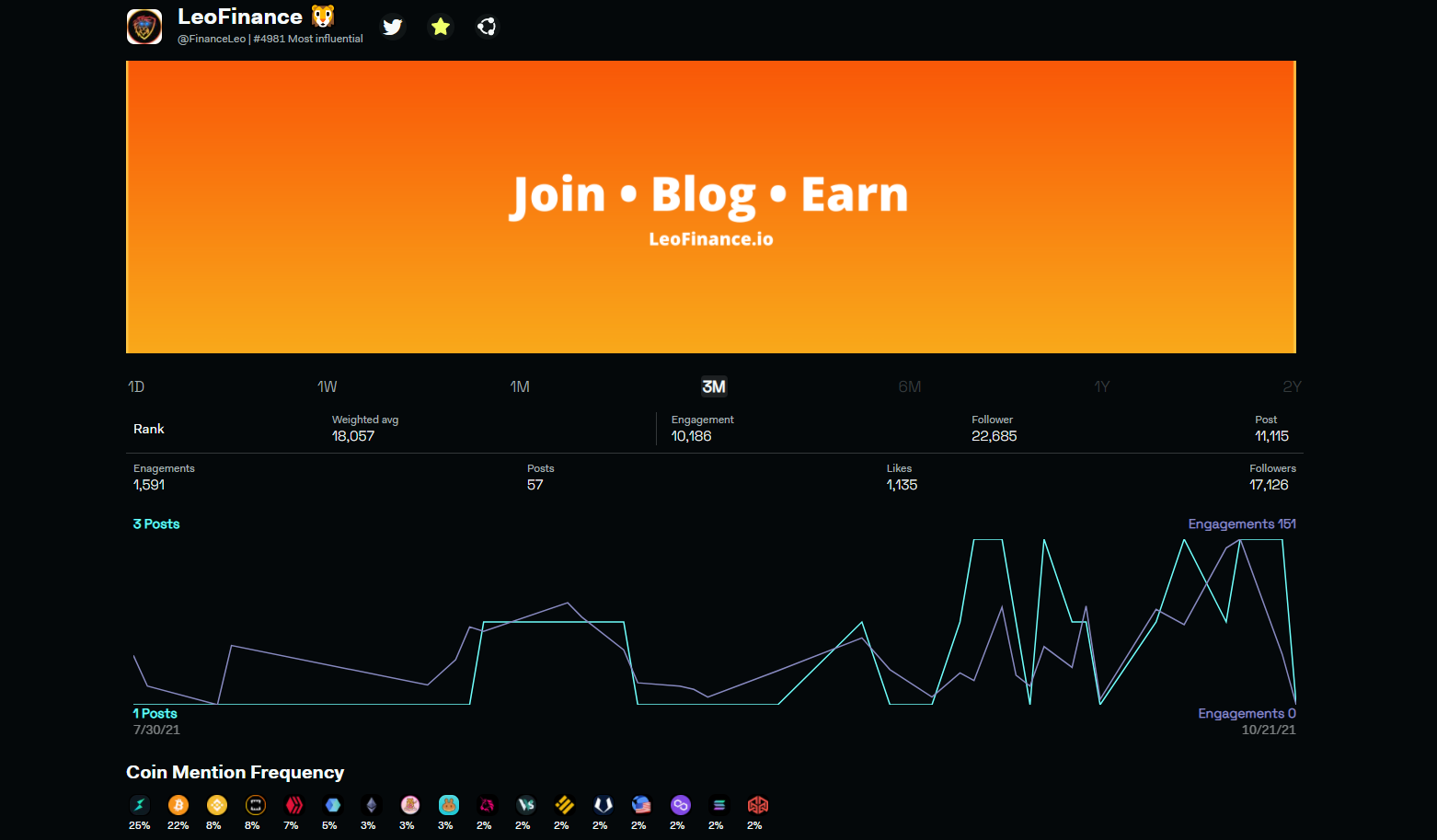 Referring Friends
I'm not sure how much but we are earning LUNR for inviting others to join up Lunarcrush. Press either here or on the banner below to join and start earning LUNR right now!
---
Thank you for reading and have an awesome weekend ahead!
Other articles
33 Reasons Why You Should Be Using HIVE Blockchain!
Crypto Social Media Platform - Torum Review
Getting Early Into DragonZIL - Play To Earn
SwissBorg App and a Bitcoin Lottery with a Guaranteed Win
Find me on other platforms:
And feel free to explore my personal website:
Posted Using LeoFinance Beta