It is already day 4 on my journey of providing liquidity on Chaosnet. I added USDT + RUNE to a pool and paid about 2 cents in fees. Right now, you're looking at my pool from a RUNE perspective. In these four days, I have gained more than 3 RUNE and the total current value of my liquidity has increased.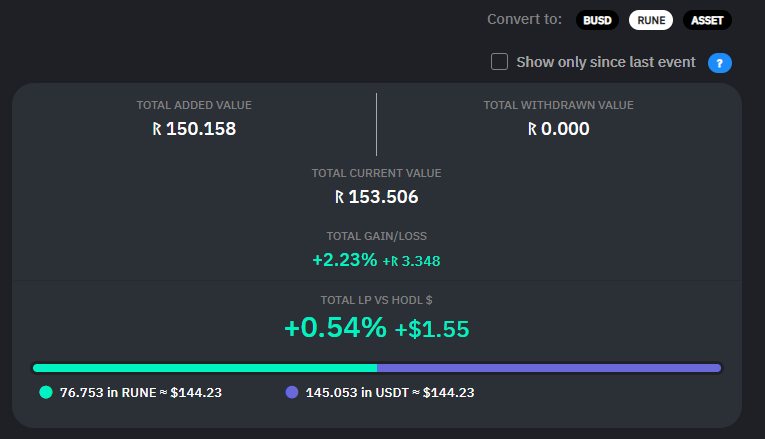 If you switch the perspective to USD, you'll see that I have lost more than $5 dollars since I began this journey. But that's okay because I have more RUNE and if RUNE blows off the top, I won't worry about some fiat that I lost. It also probably corelates with the market that has been going down.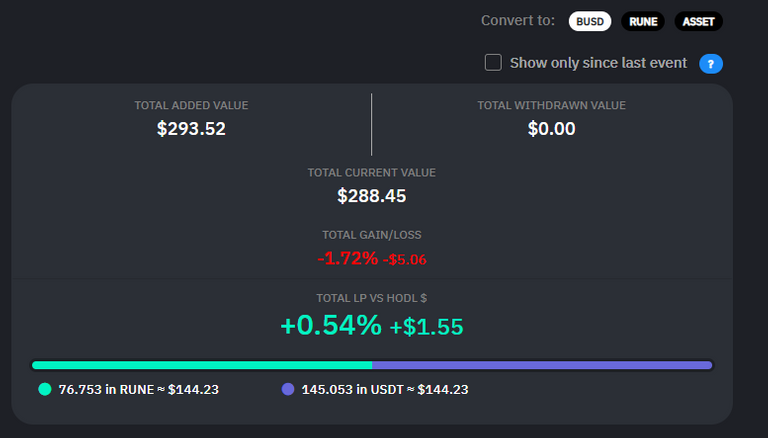 In the advanced statistics window, you'll see that I can redeem 1.775 more RUNE than I invested at the beginning. I'd lose $1.796 if I did it right now. Luckily, cashing out is not in my plan in the near future. We'll see how this plays out.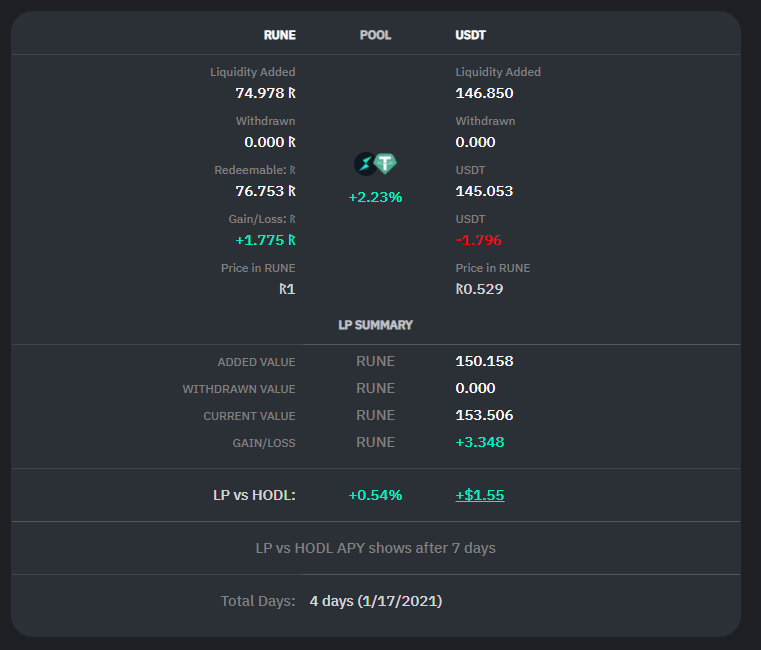 Thank you for reading and following this journey!
Here's my guide on how to add liquidity on Chaosnet and become a liquidity provider.
Read about more incredible stuff:
Social Media Platform that Connects Blockchain People and Projects Together - Torum Review
Crypto Faucets That Really Pay - Browse Here
SwissBorg Lottery With a Guaranteed Bitcoin Prize - Look Here
---
Or press on the banner below and browse boi's website.
Posted Using LeoFinance Beta