It has now been a week since I added liquidity on Chaosnet. As you can see in the image, the pool has earned me more than $36 and the journey has only just begun. As I don't have a reason to withdraw these pool tokens, this journey will probably last for at least a few months (if not longer).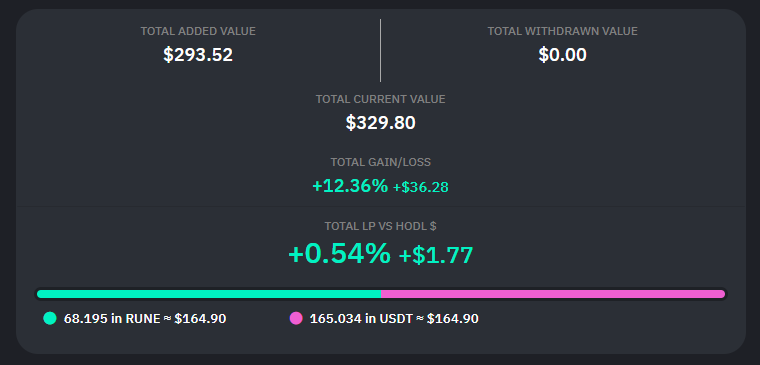 In the additional statistics menu, you can see that right now, I have lost more than 6 RUNE which I don't like but as long as I'm in profit, I'll be good. At the bottom, you can see the advantage of being LP (liquidity provider) vs HODL. It's 32.27% and, in my opinion, that's great!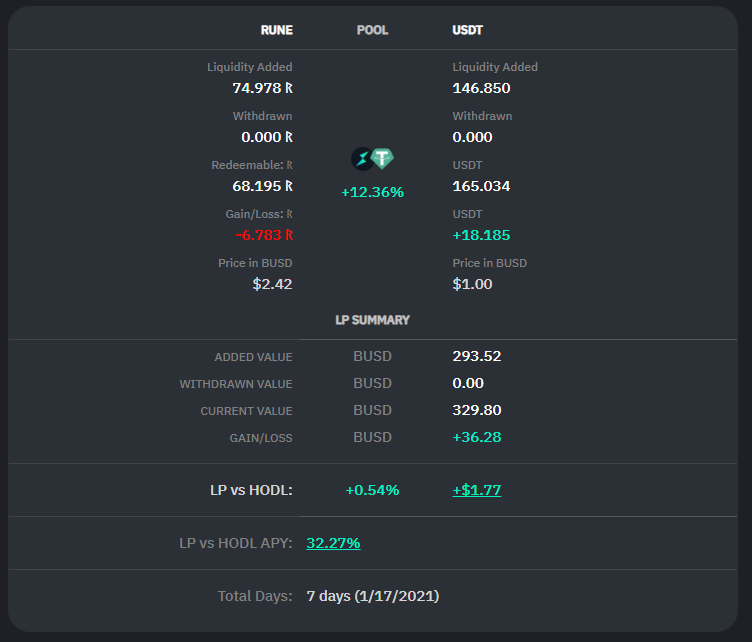 Last but not least, on this chart, you can see the total worth of the pool starting from the 16th of January since I started this adventure. The dip that you see correlates with the most recent BTC/ETH dip after which RUNE started to rise higher in price.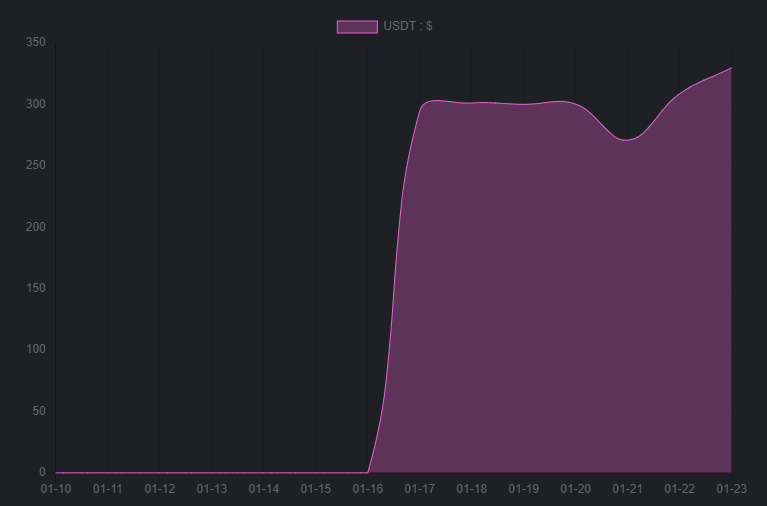 I don't know what the future is for RUNE but from what I've read, even the most humble predictions are pretty darn impressive. Some are even saying that $30 per RUNE is possible. I guess, you never know anything, especially when it comes to dealing with crypto. All I know, taking chances can be really worthwhile!
Thank you for reading and following this journey!
Here's my guide on how to add liquidity on Chaosnet and become a liquidity provider.
Read about more incredible stuff:
Social Media Platform that Connects Blockchain People and Projects Together - Torum Review
Crypto Faucets That Really Pay - Browse Here
SwissBorg Lottery With a Guaranteed Bitcoin Prize - Look Here
---
Or press on the banner below and browse boi's website.
Posted Using LeoFinance Beta