Leo Finance is a complete platform for any content creator on the Hive blockchain and it has some great features that help with the work. And one of these useful features is saving articles as Drafts and posting or scheduling them at a later time. I am so grateful for this feature which otherwise would imply for us to take notes and write content offline and push it to the Leo Finance platform when we would want to publish. With the Drafts feature I have reached up to 14 posts at a time in the pipeline with the current one and I set a record for myself in this regard.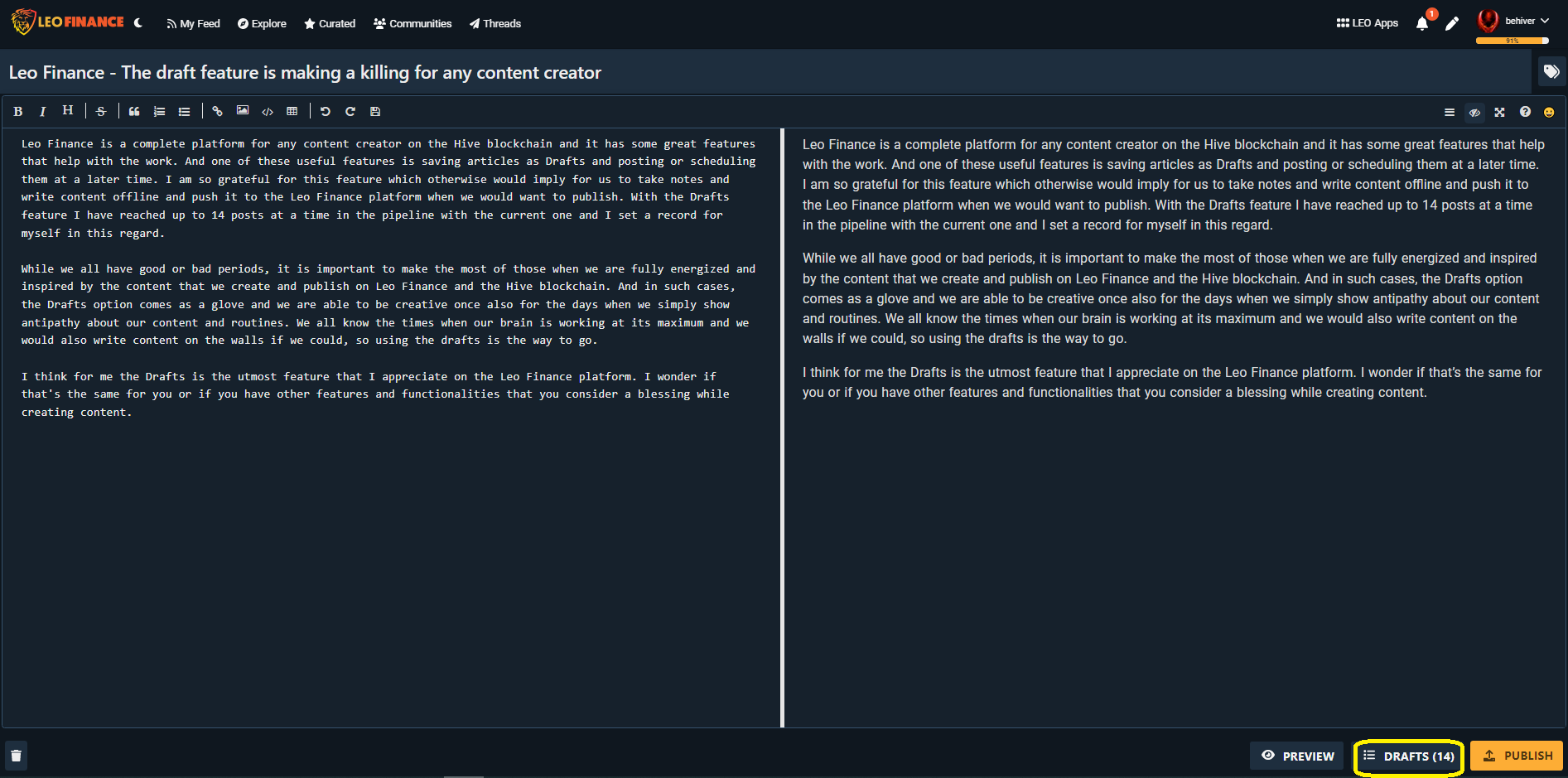 While we all have good or bad periods, it is important to make the most of those when we are fully energized and inspired by the content that we create and publish on Leo Finance and the Hive blockchain. And in such cases, the Drafts option comes as a glove and we are able to be creative once also for the days when we simply show antipathy about our content and routines. We all know the times when our brain is working at its maximum and we would also write content on the walls if we could, so using the drafts is the way to go.

I think for me the Drafts is the utmost feature that I appreciate on the Leo Finance platform. I wonder if that's the same for you or if you have other features and functionalities that you consider a blessing while creating content.
Posted Using LeoFinance Beta