It is December, it is the last month of the year and while some of us already thinking towards 2023, I am still checking what more we can grab with us at the end of this year. And one thing we all should do is claim our airdrop from the Speak Network and put it to work. As time passes we'll have fewer and fewer monthly airdrops available and we must make the most of it while it still lasts. And being in the month of gifts it is quite great that we can make a gift for ourselves and claim some more Larynx Miners that we can put to work through power-up and delegation.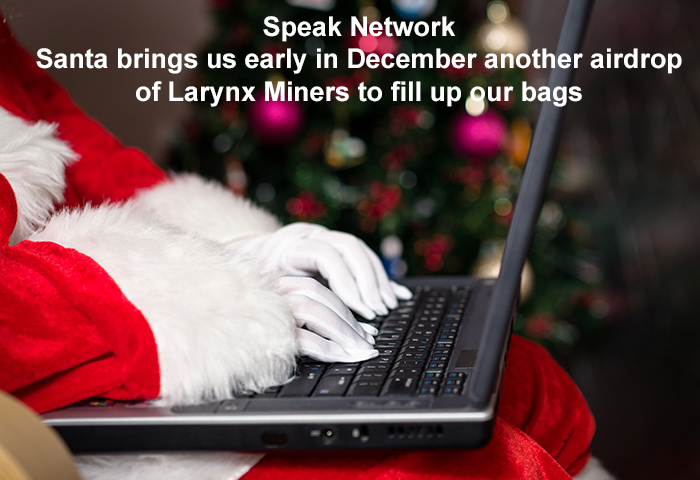 Time to claim the Larynx Miners airdrops from my main Hive account, but also from some alts that I use on different communities and purposes - like gaming. As every bit of it counts, I've cleaned up all the accounts and taken even the dust out of them, and aggregated all the Larynx Miners tokens on the main account. By doing this I have prepared and am ready to roll 629.696 tokens.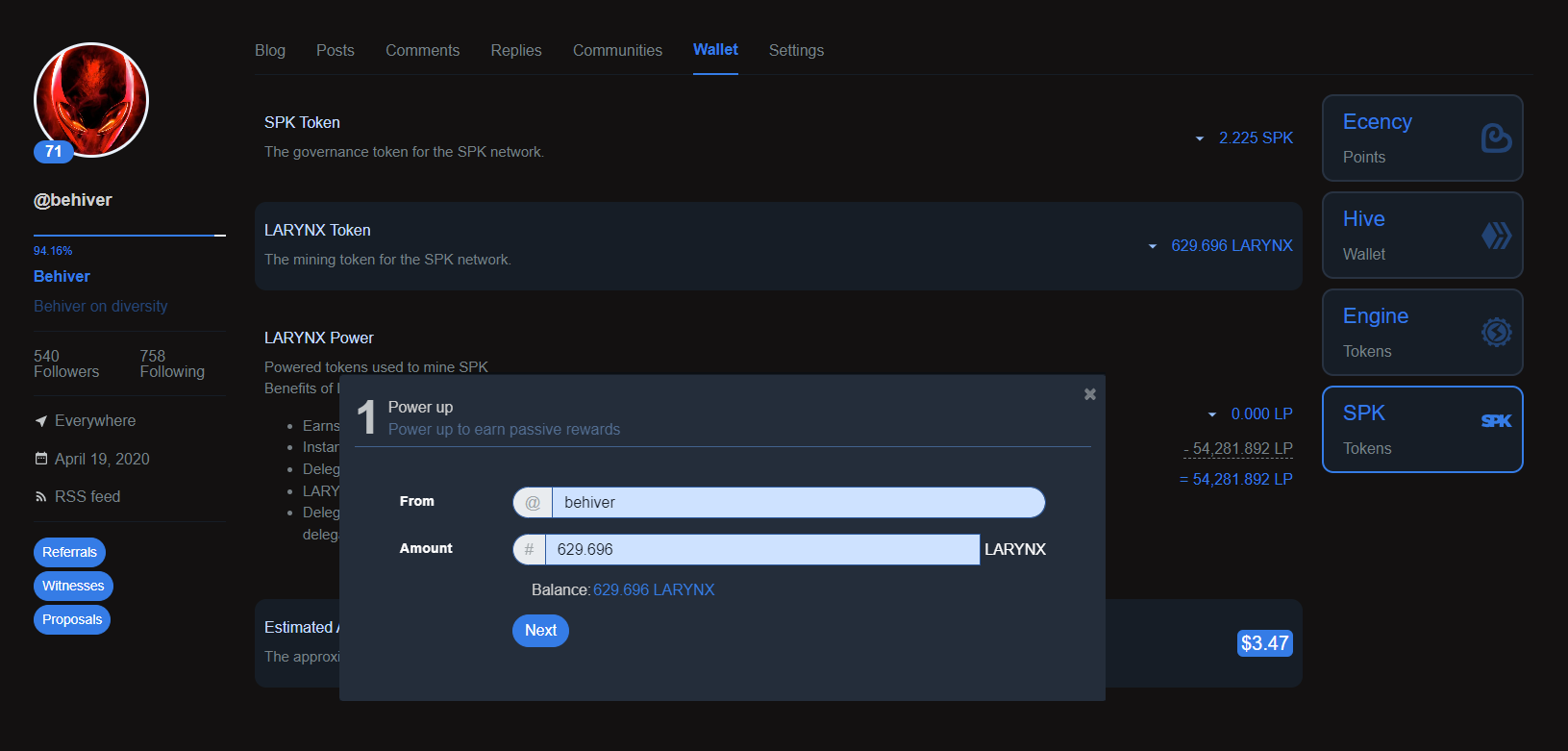 Using the Ecency interface which offers an easy way to manage your Speak Network-related tokens, I have first Powered Up all my Larynx Miners tokens. While having already 54,281.892 LP and with the addition of 629.696 LP I have ended up with 54,911.588 LP.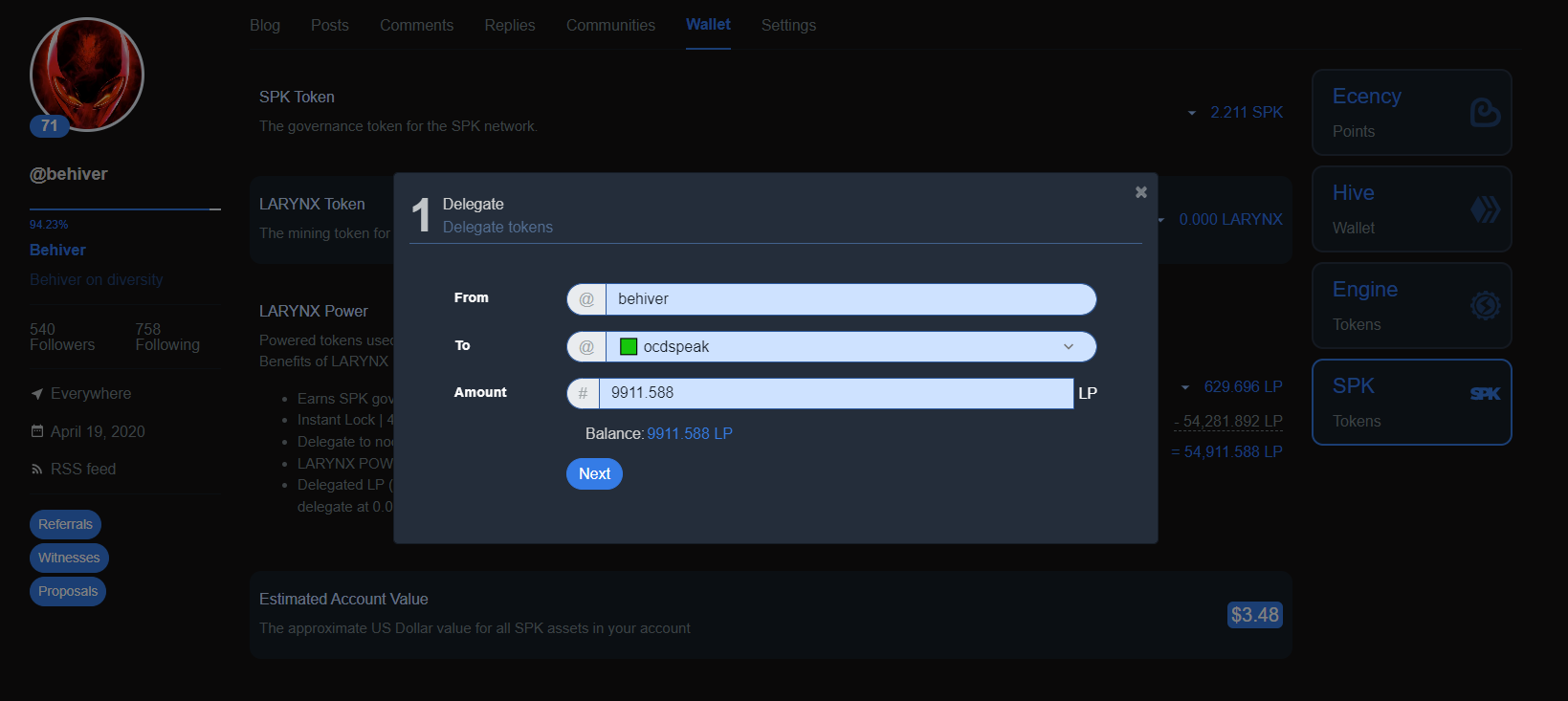 Next, I have moved with the Delegation of Powered Larynx Miners to an active node validator and in this case, is @ocdspeak where my goal is to delegate 10k tokens. I almost reached this threshold but missed it by 89 Larynx Power. I guess on next airdrop will complete it.
Besides this through powering up and delegating the Larynx Miners, I've already gained 2.211 SPK tokens which are the governance cryptocurrency for the Speak Network. I think these will be the most valuable assets and will continue to harvest them as much as I can. While things are being built up I am doing my part and continue to support it through investing in available tokens and putting them to work. What about you?
Posted Using LeoFinance Beta