A new season has ended in the Splinterlands and as always we are rushing to open the Rewards Chests and see what goodies we've got. Sometimes we strike it big, and other times we feel the cold from this crypto winter, but nevertheless, there is joy in seeing the rewards revealed in front of our eyes. And once we feel the rush of this experience in the end we can say that either Santa or Grinch has visited us in direct proportion to their giveaway. And in any case, we still have time until Christmas and hope that Santa will visit us in the end as well in the world of Splinterlands.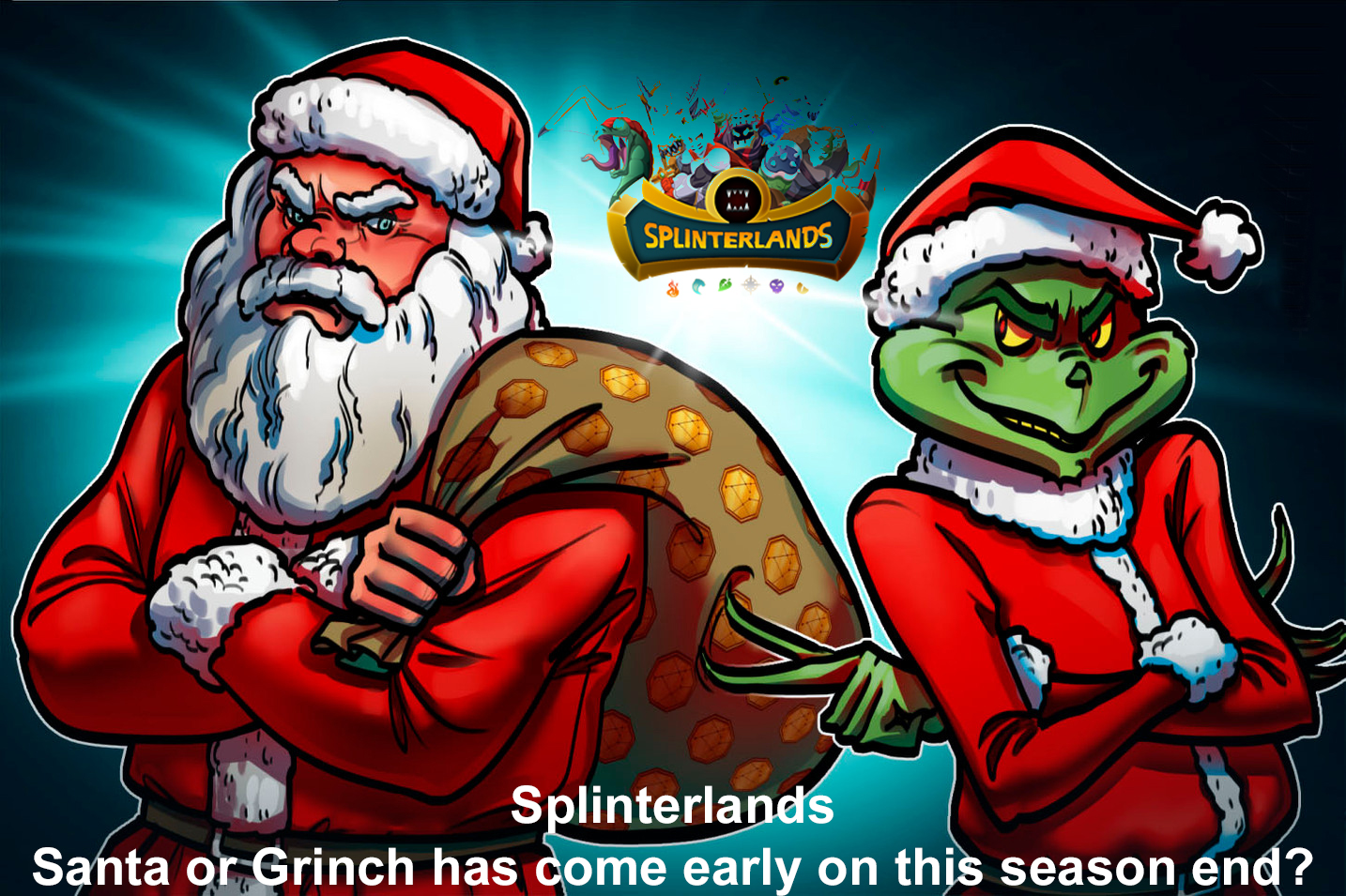 So let's see what goodies I've got on this Splinterlands season end. I wasn't as active as I wanted during the season as I've got a lot of work, but I could enjoy some time in the evening playing Splinterlands. That got me $6.488 worth of rewards chests for the Season End and I've grabbed just other $0.008 rewards chests from the Daily Quest which I've accomplished around in the same timeframe. For sure Grinch has stolen my rewards this season! :) :D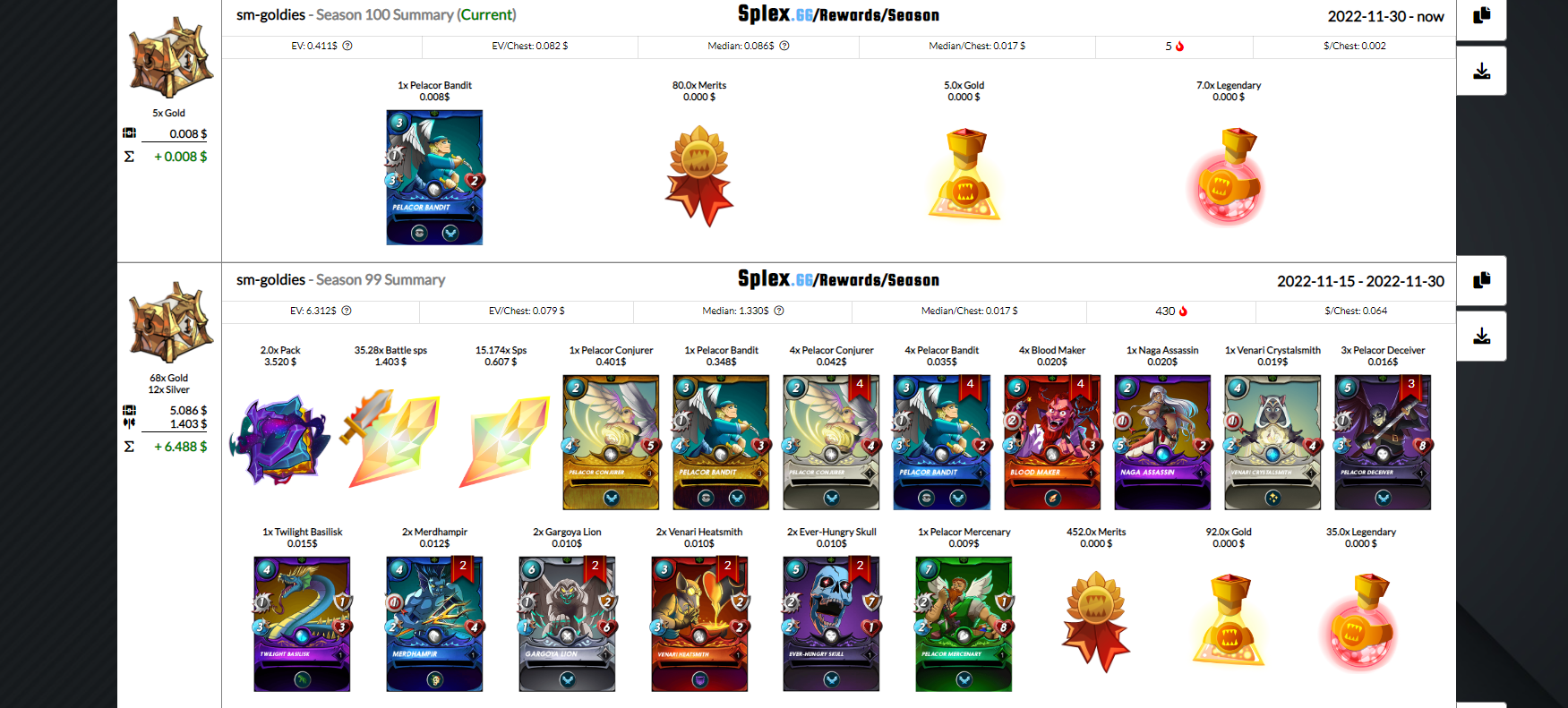 For sure I could have performed better during the season to rank better and get more valuable rewards. Due to the time constraints, I ended up in the Gold league, while usually I get at least Diamond III which provides me better rewards on the Daily Chest and Season End. Hopefully, I will be able to play more soon and reach upper leagues in order to ensure that the time put into the game is proportionally worth it. As a new season started I will be grinding more for about 2 weeks until I will see the next rewards. Until then, I just need to keep fighting the good fight and put more time into it!
I wonder how you performed this season and if Santa gifted you or Grinch stole your Season end rewards. :) :D
Come join the wonderful world from Splinterlands
Posted Using LeoFinance Beta