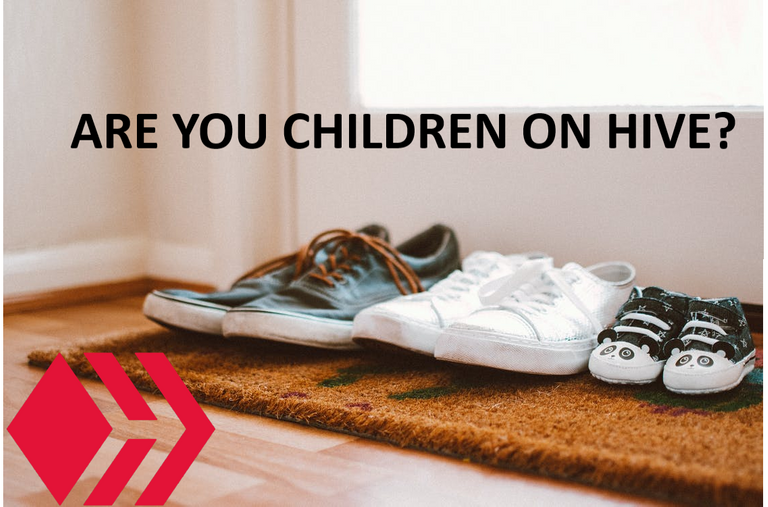 In the spirit of Children's day, I thought I'd talk about this topic that is hardly remembered. We're all focused on building generational wealth for the future but all that will mean nothing if your progeny doesn't have the requisite knowledge.
I haven't made a baby yet, but whenever I do, my baby will have some HBD to get their career on Hive started. Thanks to the recurrent payment feature, I and my wife make weekly deposits of $9.5 into an account for our future baby.
It is not a lot of money and it is not everything that the baby will ever have in his or her life but the point is that the person born will have this nice buffer when old enough.
The plan is to keep the wallet keys until our kid is old enough to manage their Hive account and the accompanying finances. However, the only way this can be achieved is through proper parenting.
I've always been good with money my whole life. Back when I was a kid, I use to actually save, and then loan money to my elder brothers that paid me back with interest.
This was the first time it clicked in my head that money brings money and the only way to make money is to have money. After a while, I did some marketing of my services to my close family, always looking for people to loan my savings and pay me back with interest.
I was less than 9 years old at the time and for what it's worth, it wasn't a lot of money to the people borrowing it. However, that didn't matter to me because I was making a profit.
I grew up in a big family with a variety of characters inside, so I didn't have to look outside for revenue. With 5 elder siblings and two parents, I already had my market set.
Lucky for me, I unconsciously got financial education through interactions with my family members. I never received outright financial education growing up, I learnt the value of money unconsciously through savings, lending, managing it and sometimes earning it from doing certain tasks for my siblings.
Financial education
These days, the concept of money has evolved far beyond what it was 20-25 years ago. There are also emerging assets and a variety of ways to make money as well.
As a parent, there's the tendency to protect your kid from sensitive information. That sensitive information also includes your finances and all that.
People always feel we should "let kids be kids" and not bother them with the serious stuff in life. I understand that school of thought but I don't totally agree with it because I think kids need to be aware of their reality.
If we're being honest, they actually stop being kids once they become teenagers, because at that point they start evolving adult-like features both physically and mentally. So that means, in reality, they spend only a very short period of their life as kids anyway.
In countries like America, kids are thought about guns, sex and all that stuff but financial education seems to be lacking, or at least that I what I heard.
In Nigeria, financial education is a part of society but many people ignore it. You see, most of us grow up poor, so we just have to learn how to manage finances. It's a sink or swim situation.
Crypto education
If you intend to leave generational wealth for your kids in crypto then it is only right that they know a thing or two about cryptocurrencies, blockchain technology and all the other related topics.
What's the point of having assets in crypto if your kids won't appreciate it and manage it properly?
The solution is a slow and conscious indoctrination into the crypto lifestyle from an early age. Create a Hive account for your kids, teach them how to manage their keys, tell them the worth of their crypto and give them a surface understanding of how the market works.
I'm not saying you should deprive kids of the things that are fun but if you're going to spend hundreds/thousands of dollars to pay for your kids' phones, monthly internet bills, laptops and all that, then they might as well learn the value of money through crypto.
Hive is good for your children
What better place to learn about the value of crypto and money as a whole than through Hive?
Hive is a social network by design and also has a variety of features, that includes the constantly growing community that your progeny could gain knowledge of.
Obviously, you'll have to observe their activities on hive but that's pretty much what you'd be doing anyway, since they would be on Facebook, Twitter, Youtube and a bunch of other platforms where information is shared.
At least on Hive, they'll be learning financial education, the importance of managing money, protecting their keys and gaining all the knowledge that is required to potentially manage anything you leave for them when your time on earth is over.
Hive is a nice foundation to seamlessly and effortlessly learn about crypto. Curiosity will make the child explore, eventually learning about exchanges, NFTs and everything in between, thus ensuring that your progeny always have something to fall back on.

Posted Using LeoFinance Beta