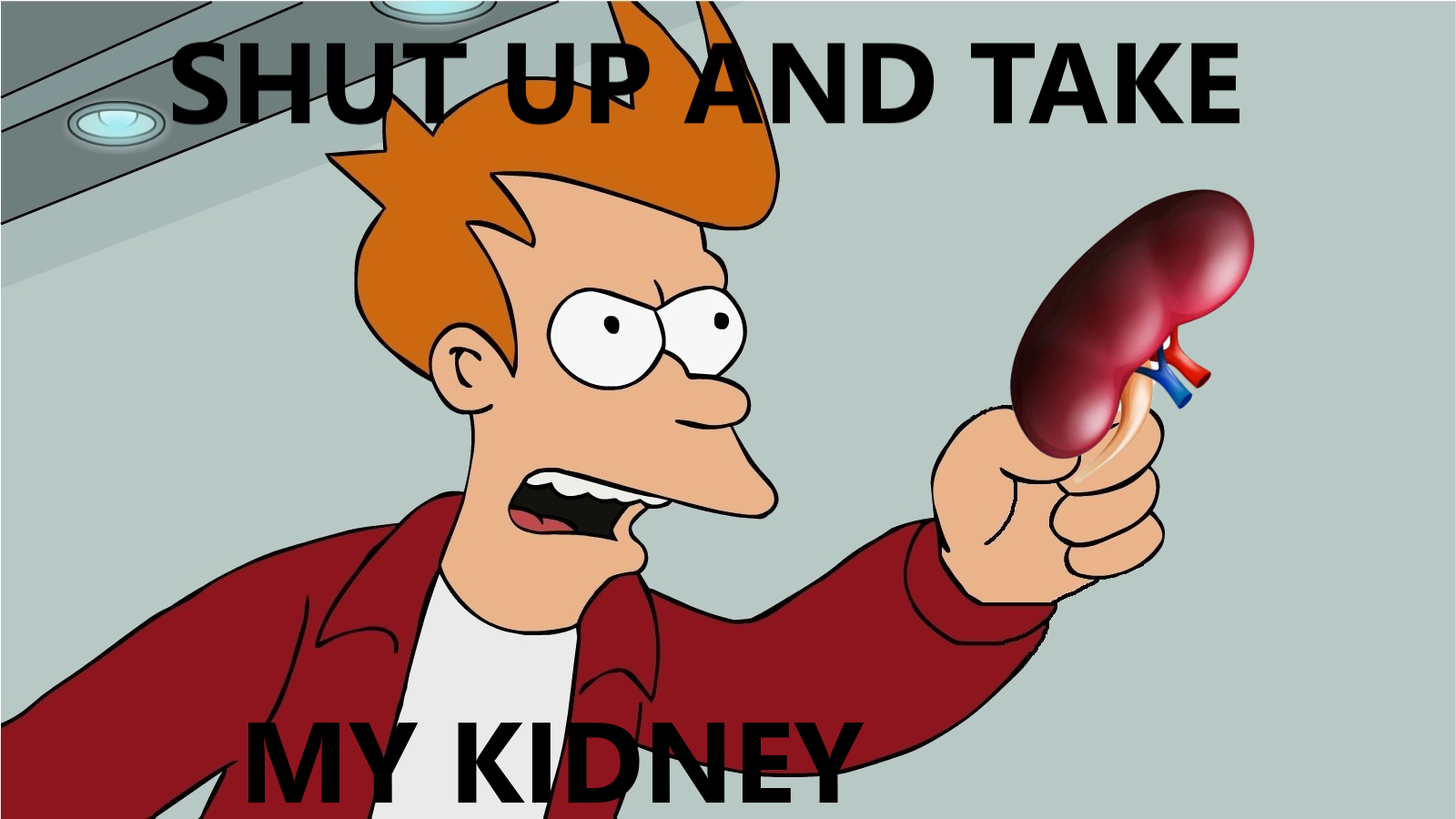 If you're looking for a way to get money and buy more Leo tokens for the snapshot, then here's a nice idea.
Depending on where you are, you can trade the kidney of a fully grown adult for anywhere between $3000-100,000. It's a vague range because organ trade is illegal but just wait till it's tokenised and we have some kidney coins to make it perfectly legal.
The human body comes with two kidneys and even though it's going to be as uncomfortable as a scorpion sting on your ball sack, you will still survive.
For this post, let's assume the price of a kidney is $60,000 because it is a shitpost. Now you take that kidney out within the next two hours, put that money into ETH or Hive, buy yourself a fuck ton of Leo and wait for the claim drop.
Claim drop comes, you 10x your kidney investment and the buy two kidneys (one for spare). In this way, you would have successfully increased your portfolio value at next to no cost.
Normally, I'd add a disclaimer to the post but if anyone actually sells their kidney to buy crypto, then that right there is a hero that should be celebrated for the monumental retard he/she is.

Posted Using LeoFinance Beta