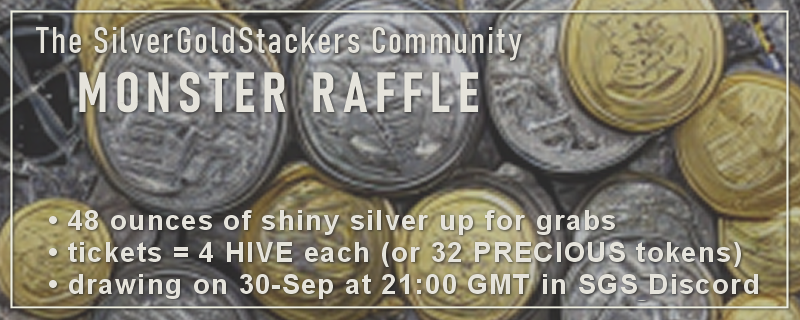 ·  List of Prizes/How to Enter  ·  SilverGoldStackers' Discord  ·
---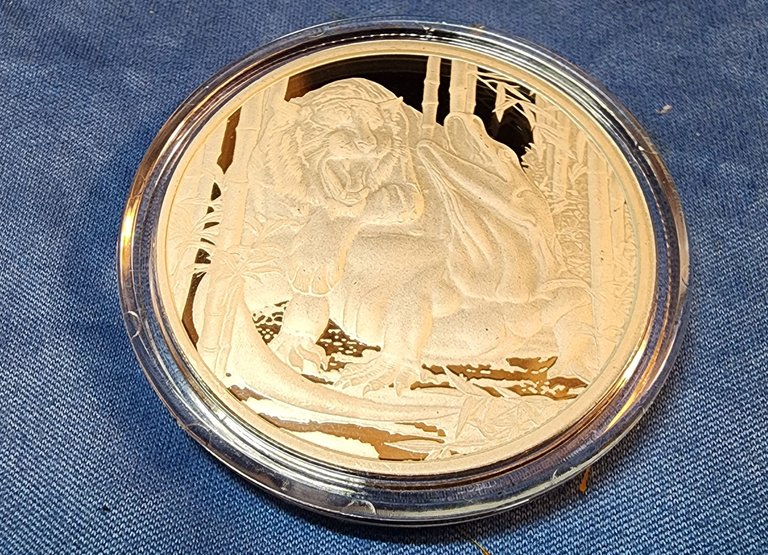 We got a lot of gold coins coming your way, I again apologize for my yellow light and for the reflective properties of silver🤣
I no longer use it for the new pictures these are just some I took months ago like I also mentioned the precious metals post que have gotten pretty long, have not been buying up too much and catching up but I will be buying up more soon so yeah 🤣
Whats beef? This coin apparently, one side was hard to photograph and so I include a picture form the net below.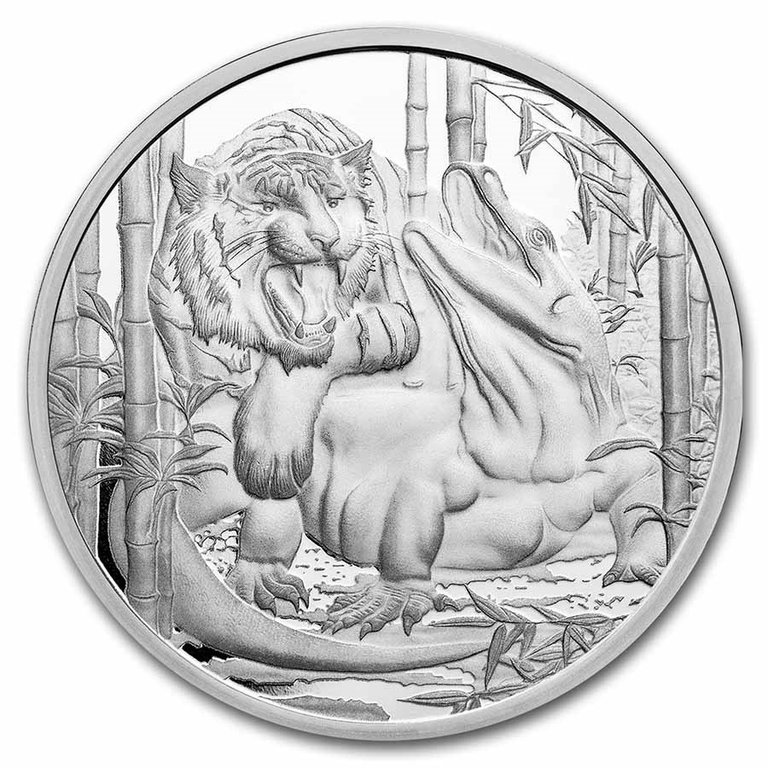 It's part of the Apex predator series with a Komodo Dragon vs Tiger design,
I would probably bet on the Komodo but this ain't Monday's gambling series that's tomorrow 🤣
Picked up this bad boy at the coin shopee store for a slight premium, I really like that store and hope to make it out there again it's just a bit of a ways from my house and I recently spotted 2 other shops in the local vicinity that I have yet to visit.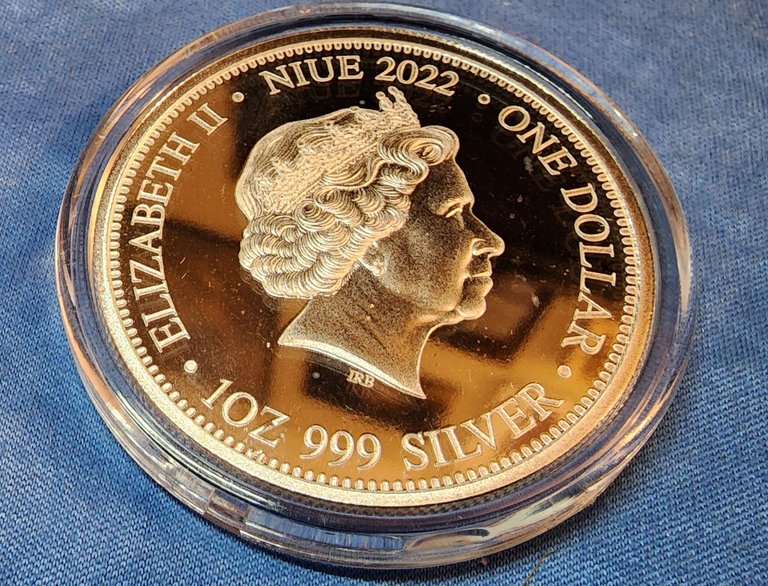 Coin specifications right below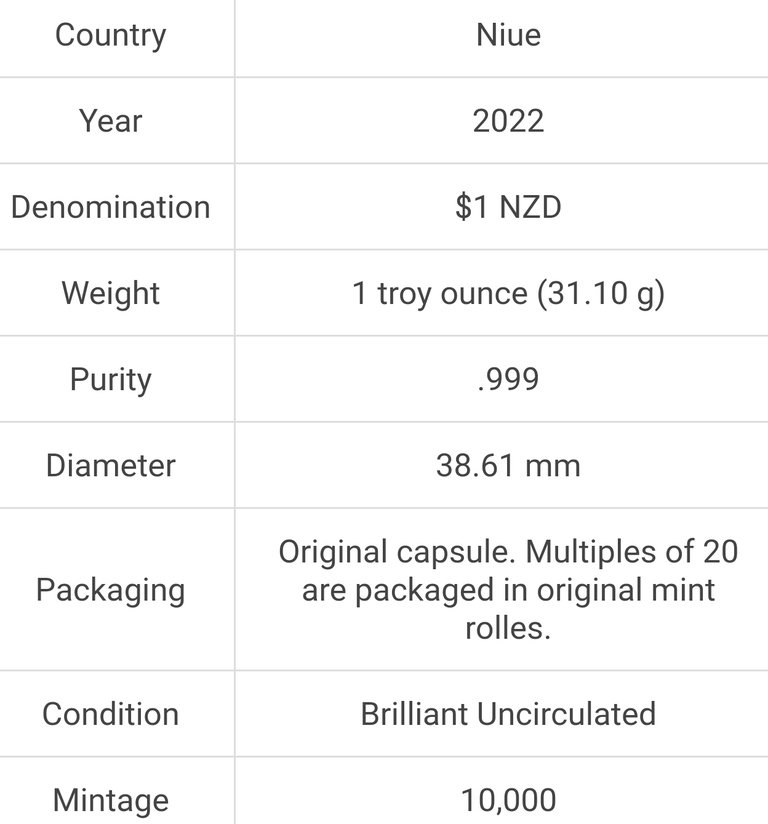 ---
Reblog lottery
We got 17 participants for our reblog lottery this time around.
@bitandi @blitzzzz @guurry123 @henruc @hjrrodriguez @jindara13 @kungfukid @kunschj @ladymisa @mirroredspork @olaf.gui @pepetoken @stekene @trautenberk @trumpman @ydm6669 @zonadigital21
Extra Leo thread entries below
and the winner this time around is....
@hjrrodriguez! Congratulations enjoy your 40% profit share on this post and 5 HBI units , more about HBI here

The reblog lottery continues so be sure to reblog this post to qualify, for a 10% profit share on my next post and 3 HBI units.
I will be featuring the monster raffle banner in all of my posts until its over in an effort to increase the potential number of eyes on it.
It's the #rebloglottery BONANZA
Clearly the @bitcoinman lost his marbles and you must have too if you ain't taking advantage of this wild promotion.
We taking things to the next level, the #rebloglottery is now a 40% profit share and 5 HBI untis ... but wait there is more, we are making things more next level!
I want to get the #rebloglottery huge to promote the monster raffle
Well hive huge 🤣 this bee for you all and hope you have great luck and land something nice in the monster raffle I know I do 🤣.
The next level shit
I really want as much of hive to see it so I want the #rebloglottery to be a trending tag # however things are not that simple because @blockchain 🤣
So I must put my main focus on trying to trend on the leothreads since the only other place I saw topics was on ecency but there was no visible metrics.
So here is how it's going down you can get extra entries into the #rebloglottery.
1 extra vote for sharing a leothread featuring the message below.
@bitcoinman is going wild giving away 40% profit share on his blog posts and 5 HBI units in his #rebloglottery promoting the #silvergoldstacker monster raffle with many precious metals prizes!
Please share your thread link in the comment of this post, also feel free to switch it up as long as you feature the #tags and the underlying message is the same I will count your extra entry.
note:
you can only get an extra vote, the thread post on its own will not earn, you any entry you must reblog this post and if you want an extra entry you do this thread bit also.
This is all done automatically and I apply the winner to be a beneficiary for the post and the hive chain dispenses the post rewards 7 days later.
Only reblogs before tomorrow 8pm Eastern Standard Time qualify for the lottery.
---
I am a financial advisor ! If you can't take personal responsibility for you investing, I hate to brake it to ya, but you ain't nothing but a sucka, you supposed to lose your shit.
@bitcoinman's bits of wisdom
Invest only what you can afford to lose and be mindful of the potential risks.
Unless you can accept delivery stay away from futures and stick to physical.
Leverage is a great tool for losing money fast.
Numismatics for the lows stick to smart stacking baby.
Be cautious of new schemes in crypto, like ICOs, DeFi, and NFTs, do your research before investing.
---

You can find out more about the #silvergoldstackers community in this post here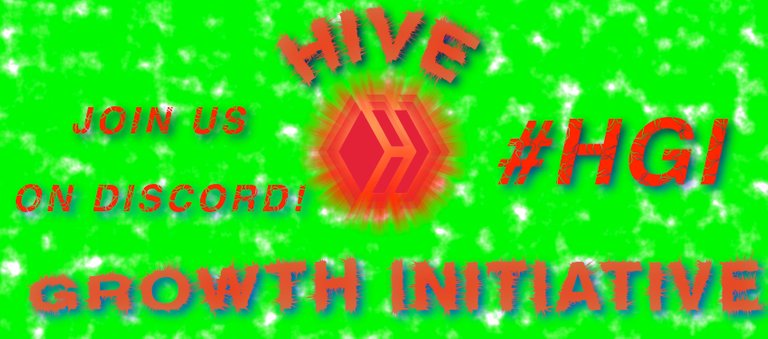 HGI discord link here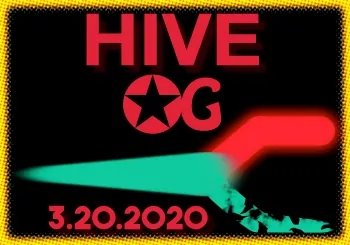 ---
Weekly Post Schedule
| Day | Post |
| --- | --- |
| Monday | It's a gamble series |
| Tuesday | |
| Wednesday | |
| Thursday | |
| Friday | Stacker of the week |
| Saturday | Lazy Saturday post |
| Sunday | |
---
Profit share
40% of this post earnings go to @hjrrodriguez for being our reblog lottery winner.
---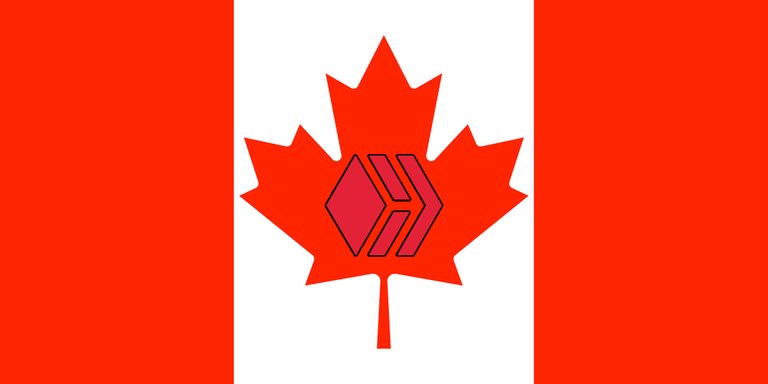 Hive Canada

That's it for today's post thanks for stopping by your support is truly appreciated.