My account on GitLab was deleted a couple of days ago.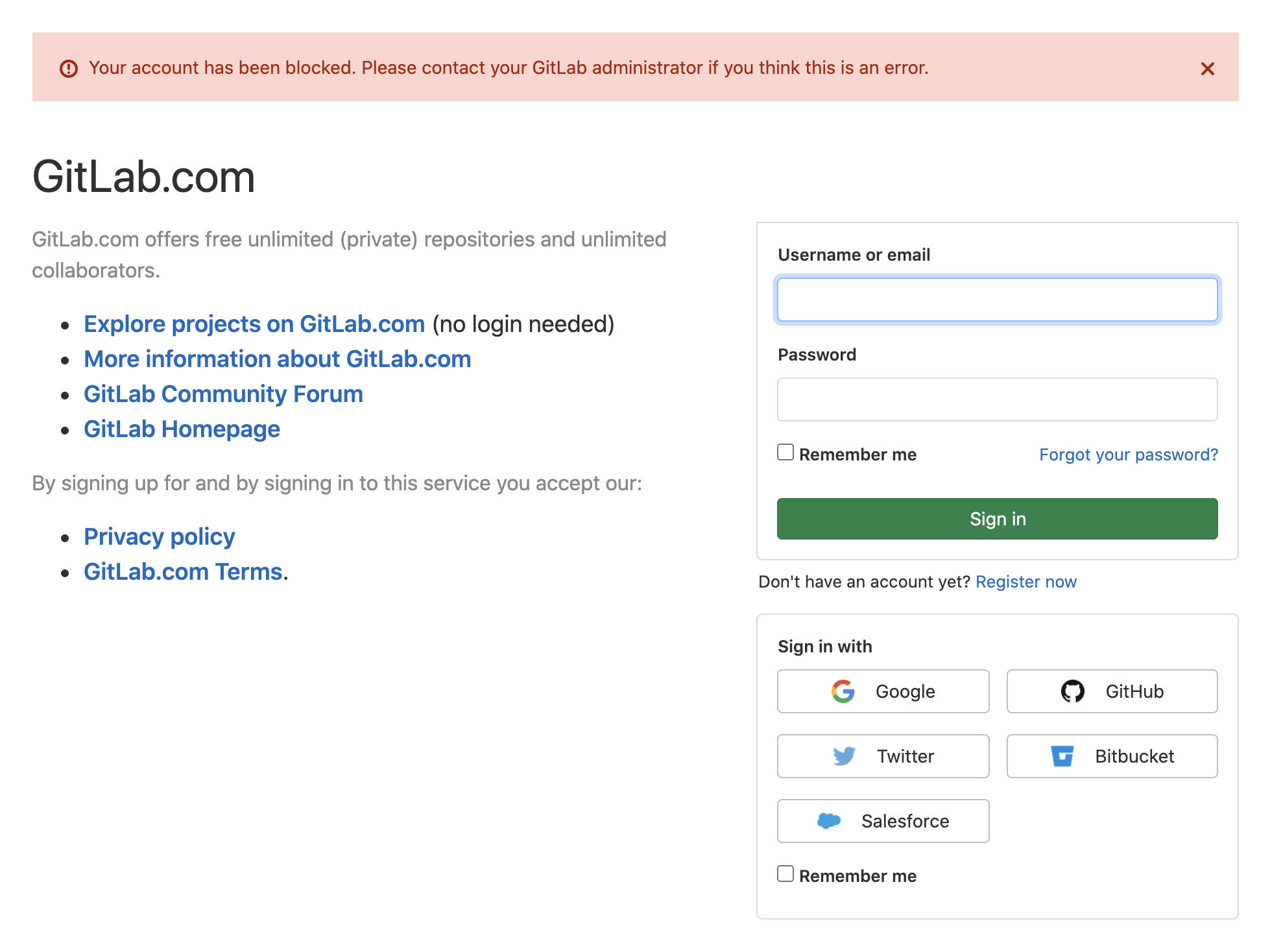 A few days ago, after news broke in Australia's and UK's national media of a leaked list of members of the Chinese Communist Party, I found the original list was on GitLab. This list had been available for over 3 months on GitLab.
This is what the Readme file said:
---
上海市黃俄黨黨員信息集合 / Shanghai CCP member DB
SHA384 (shanghai-ccp-member.csv) = ddf0943907b202fb8a5e9770e2d755fc752a62a1831fc0a9c1172155b1804fbfee19cdf5b4b31c7e37ec34baccc362c7
SHA384 (shanghai-ccp-member.db) = 612300fc76e1a196e1546d29b6ef2fe315d00560c2e168619486c0b4e7f5c7785c18b84f150712351909bae048831b61

---
Two nights ago the original repository was deleted as well as my clone. I had added a folder with some English translations of names. My account has been deleted too.
I wasn't asked to remove the clone. I wasn't even told to remove the clone or given any warnings.
remote: HTTP Basic: Access denied
fatal: Authentication failed for 'https://gitlab.com/brianoflondon/shanghai-ccp-member-db.git/'

I've raised a ticket with GitLab's support and it seems from the forums there that I wasn't the only one to lose an entire account because I cloned this repo.
I thought this was worth raising here on Hive so others know that GitLab is subject to deletion without warning.
Posted Using LeoFinance Beta