---
Can't believe another month has passed.
We have #HivePUD day again and I refer to this post by @hivebuzz or this post by @traciyork for detailed information about the Power Up Day.
---
Last time @cmplxty had me know how to buy Hive with HBD on the market.
I'll take you through the process in case someone is reading this and doesn't know how to do it.
Further down you will find my Power Up.
---
So first I went to my wallet via PeakD which you can find when clicking the arrow next to your username and picture.
A dropdown menu opens and you can choose "Wallet".
---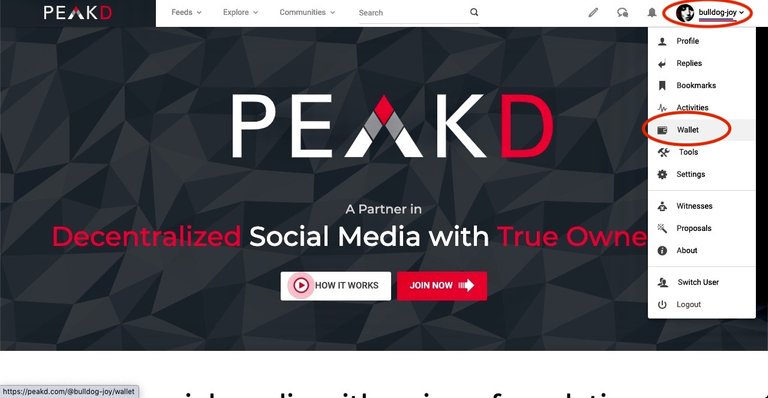 ---
The wallet opens and you see the following.
As you can see I had 122 HBD accumulated.
---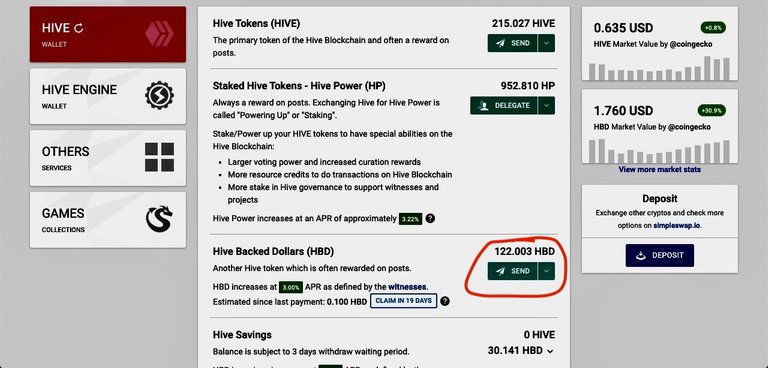 ---
When you click on the arrow next to "SEND" a drop down menu opens where you can select "Market".
Click "Market".
---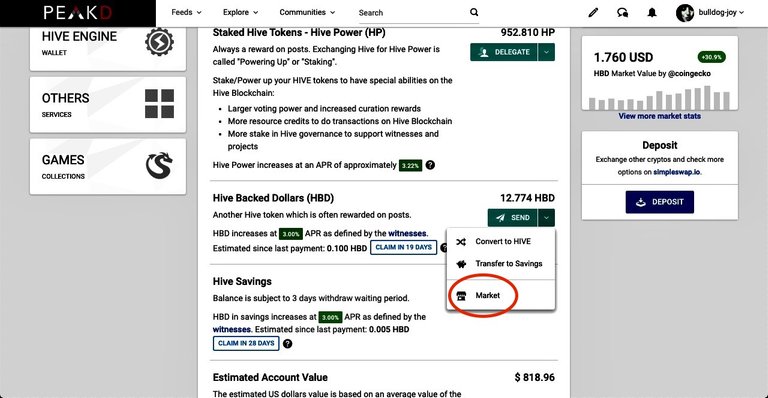 ---
You will be led to the Hive Wallet where you can login via Keychain or Hivesigner.
Enter your username and login.
---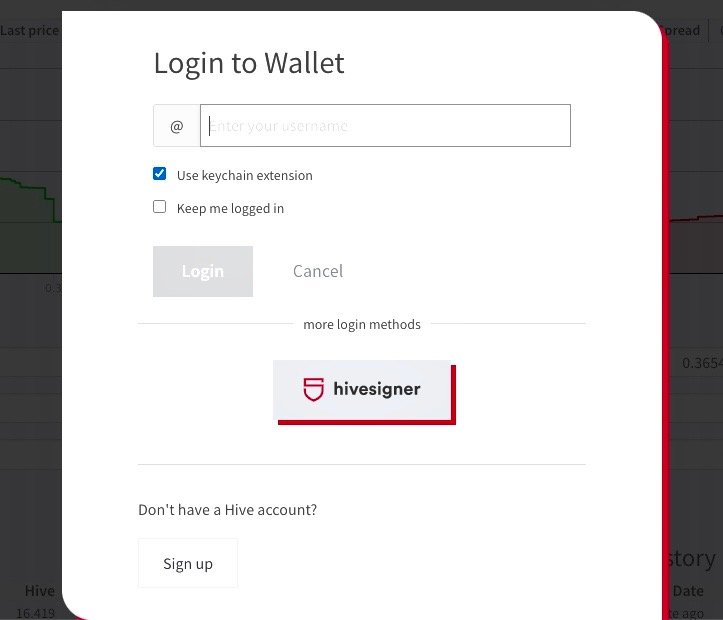 ---
Once open you can buy Hive with HBD. As you can see I bought 300 Hive with 109 HBD.
You can see the price that is asked for the Hive and the available HBD you have to buy Hive.
I started to check on the market price for Hive once in a while and this time I waited for a good price, which with 0.36 wasn't too bad.
I spend almost all my accumulated HBD on the Hive.
---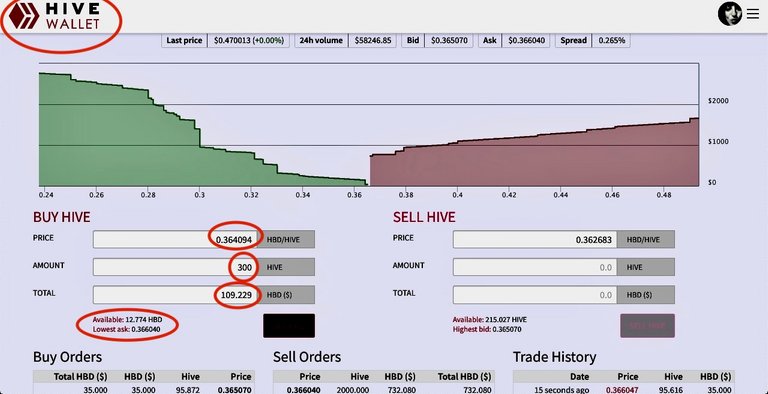 ---
Click "Buy Hive" and wait until you receive a notice that the order is placed.
It is not going to be transferred immediately but you can see the "Open Orders" status below.
---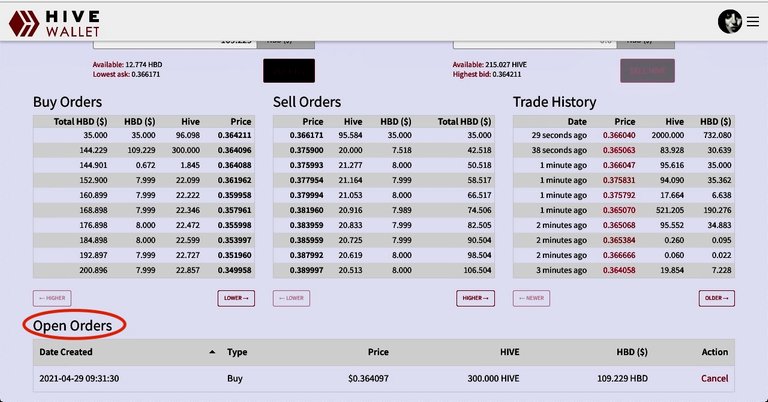 ---
That is the way to buy Hive with HBD via Market.
---
I have some questions though and maybe someone is reading this who is able to answer them in the comments.
1) What is the difference between Hive and HBD?
2) Why does it take some time to be visible in my wallet?
3) Should I buy Hive with HBD or rather keep the HBD and buy with FIAT?
4) Does it make sense to move HBD or HIVE to "Savings" in the wallet and if so why?
---
Now my todays Power Up.
The reasons to do a Power up are nicely explained by the above mentioned posts. So please check them out!
I am still new in the crypto world and to be honest have little knowledge on how things really work.
Ok, I may have more knowledge than anyone not ever getting in touch with it, but compared to others I'm a toddler lol.
Anyways I staked more Tokens today with my Power up and reached the 1000 mark.
🥳
Yah little festive mood here, small fish are still fish, a saying I just made up.
---
The Power Up
---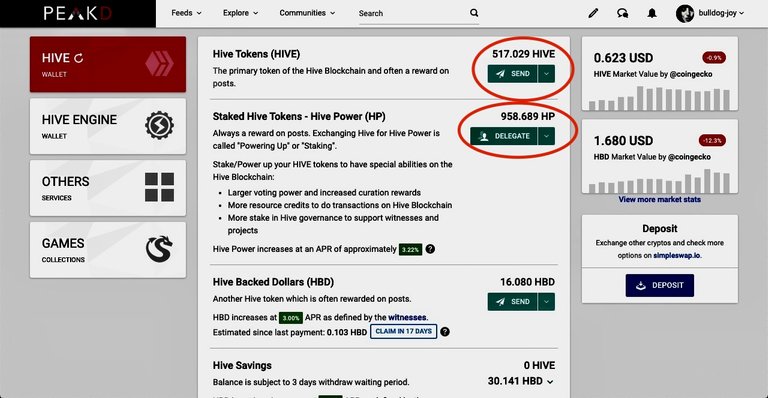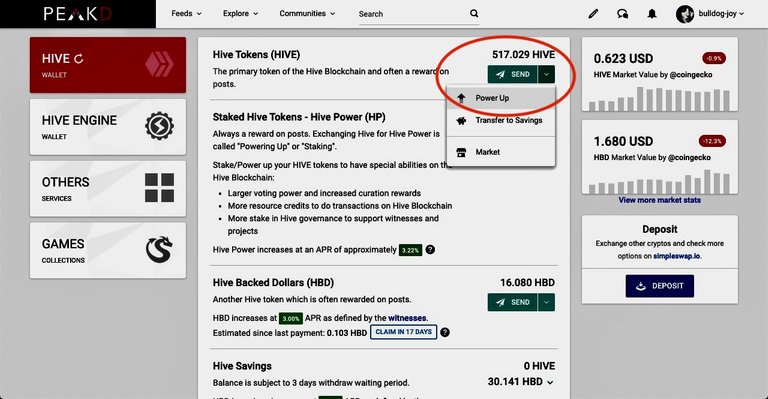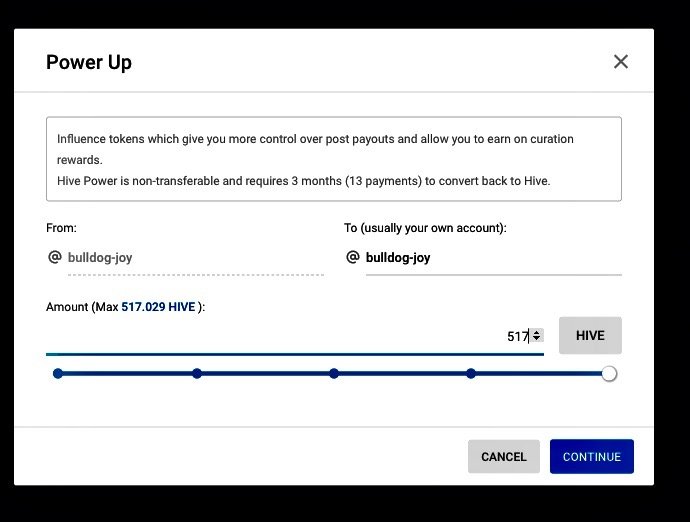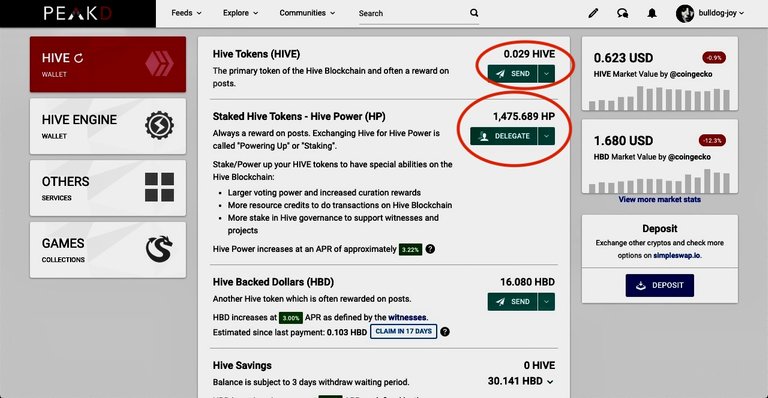 ---
Awesome, right?
Well, besides having more Power now, muhahahahahaha, I still have a lot to learn.
How to stake the other tokens for example, or how to trade them, or or or.
What they mean, what a good strategy for them might be, how I might be able to pay my bills with them in the future, how the markets work period.
While I have subscribed to the LeoFinance Community I still find it hard to gather information.
Sure, here and there a snippet, but I am far away from checking what everyone is talking about lol.
But thanks to @edicted and his post, I at least looked up HODL lol.
Writing this, I should start collecting information in a more study like manner.
I tend to read, understand more or less, read sth else and forget about the rest.
Anyways, If anyone likes to put me in the picture or give valuable advice or a recommendation he is more than welcome to do so lol.
Maybe I just start creating posts for the Leo community, like a first grader. You know, kinda like finding a way to learn crypto/financial things and have a motivation to do so.
It may helps me getting organized more or getting up earlier to have time to do so.
While I enjoy my journey on Hive so far, I wonder how I keep up once I need to pursue a job again. But that's a personal issue of forcing myself into personal challenges.
It is easy to just daydream and getting distracted with other things.
Gosh, that degenerates into self-therapy now 😂.
And with this I leave you now.
What else shall I say?
🤷‍♀
Let me know what you think if you like lol.
---
---
©bulldog-joy
---