Bitcoin Dominance broke up great resistance coming from 4 years ago. It is testes 3rd times before and It is broken up this week!
We may see increasing of Bitcoin dominance on crypto market. While Bitcoin is going up from 19500 USD to 28K, altcoin seemed as stable. This is why altcoins don't move. Because Bitcoin dominance broke up great resistance.
Here you can see weekly chart of Dominance. RSI Indicator resistance broken up. Bitcoin is getting stronger on crypto market. While classic banks on the World have risks, Bitcoin will show its power!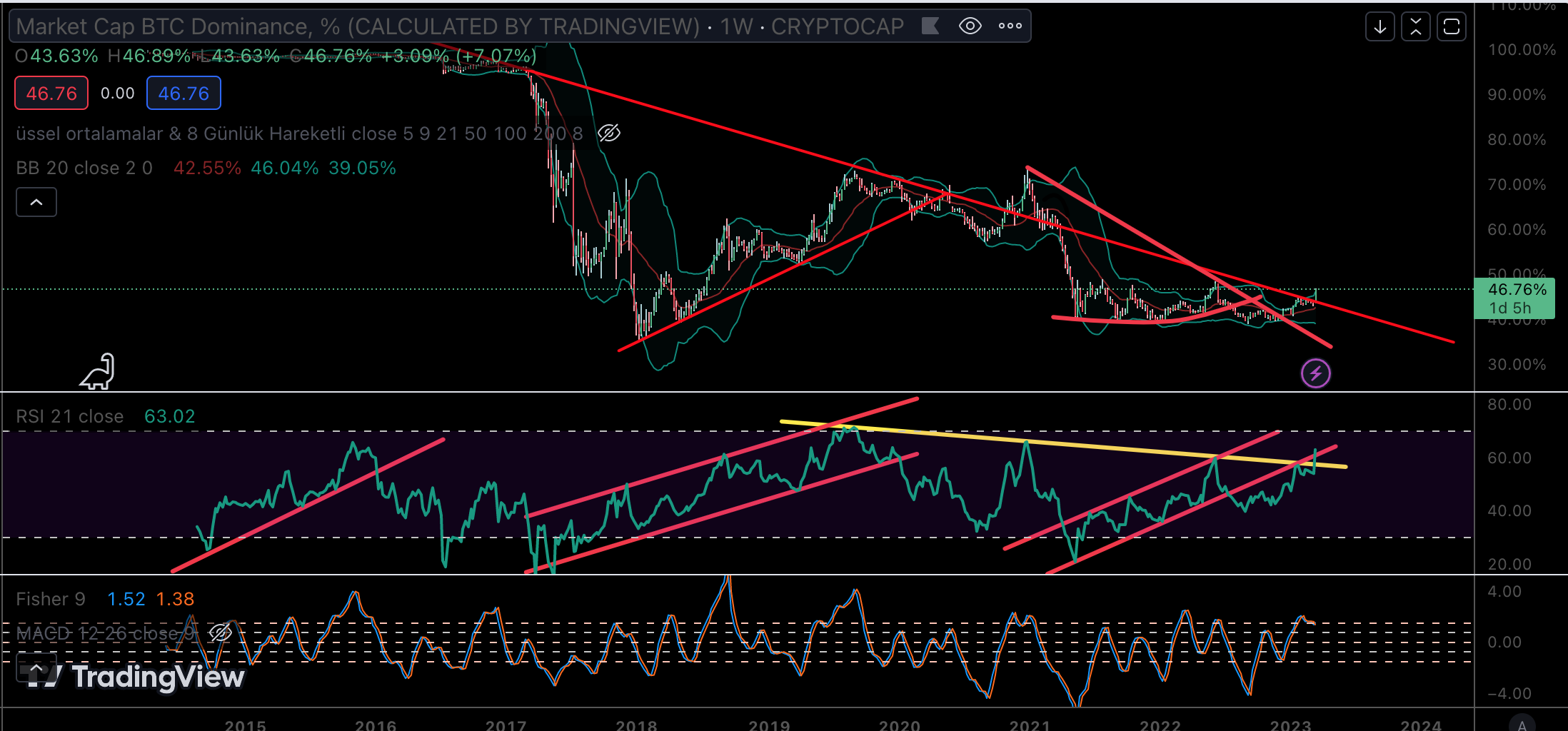 We may see bull-run for Bitcoin as 2019. We saw 4x pump on bitcoin in 2019 and we are close to 2x pump on 2023..
Financial crisis will effect Bitcoin move. Bitcoin is bigger than USD...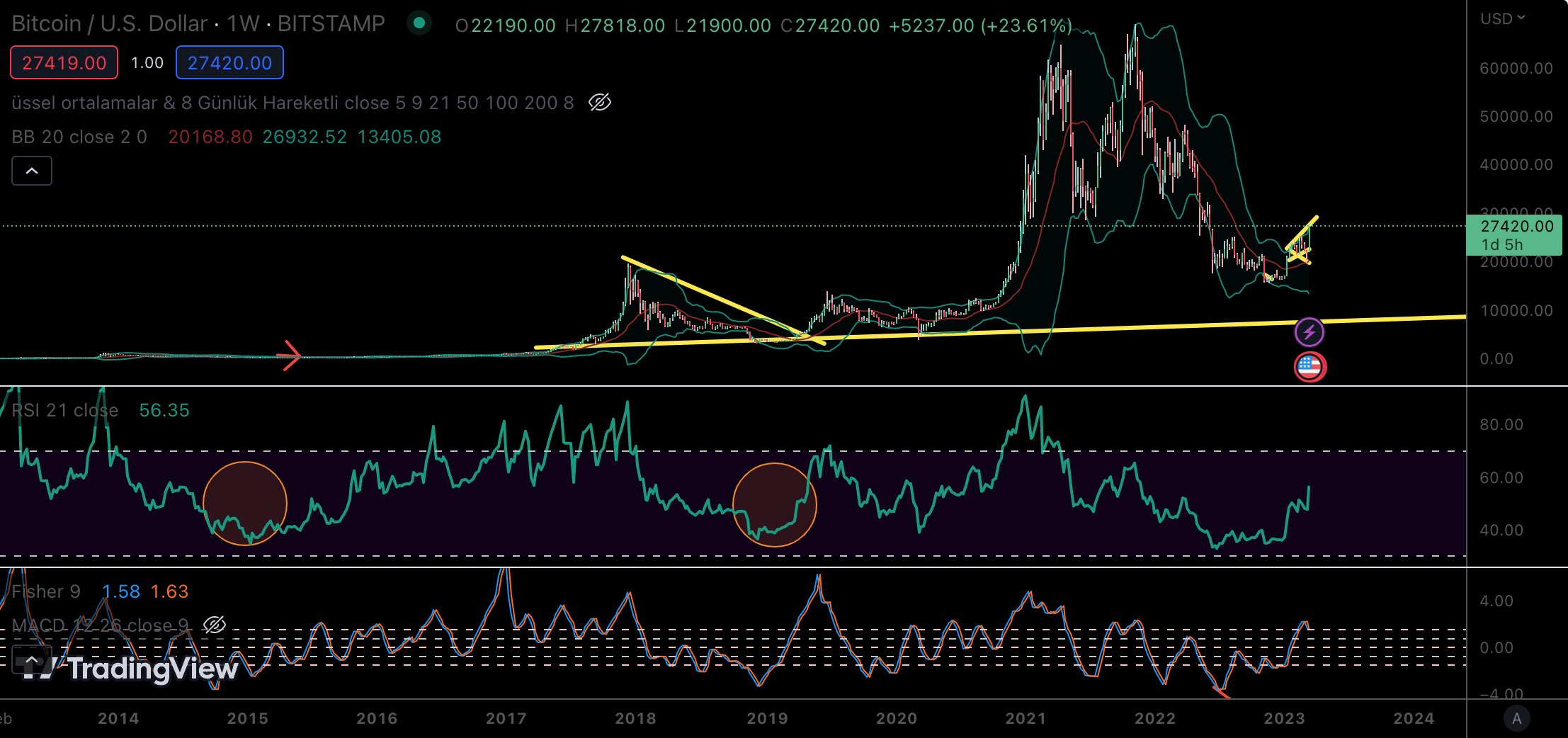 If Bitcoin goes down, we may see huge drops on altcoins..
Posted Using LeoFinance Beta