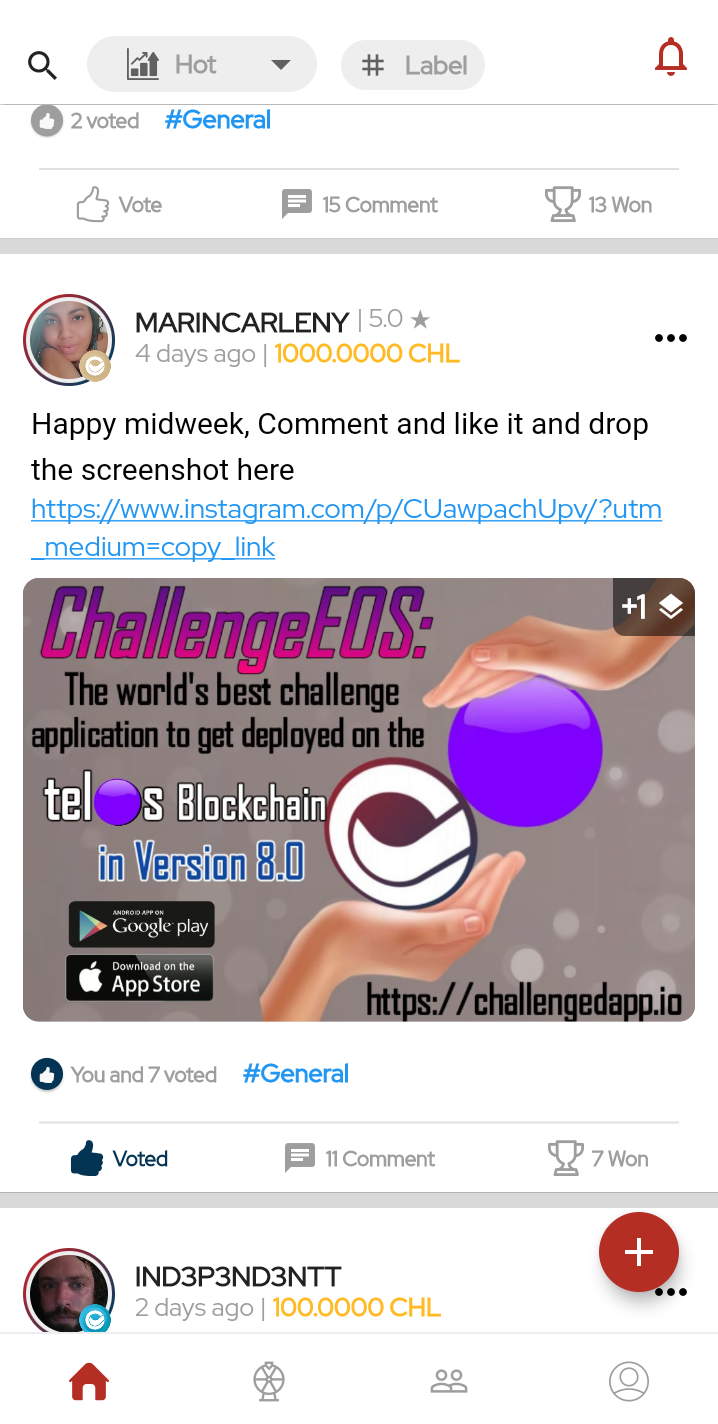 Tons of new users are being onboarded on the ChallengeEOS platform daily and it is really exciting having people setting up various challenges which are Geo or task challenges.
I just posted new challenges for users to complete and redeem coins. If you don't have the decentralized challenge application called ChallengeEOS, head over to Google PlayStore or the AppStore to download and create a new challenge account.
Make sure to use lower case when creating a new account on the challenge app which has its own native token used to vote for best challenges to stay at the top of the feed, the token can also be used to create challenges on the app. The app is built on the EOSIO Blockchain and will soon be deployed on the Telos Blockchain in the Version 8.0 of the dapp.
@challengedac project headquarters is located in San Diego, California.
Download the ChallengeEOS App here:
Android Version:
https://play.google.com/store/apps/details?id=challengedac.com.challenge_dac_app
iOS Version:
https://apps.apple.com/us/app/challengeeos/id1478759780
Join Challengedac Telegram here:
https://t.me/Challenge_DAC
Read about the application here: https://challengedapp.io