How do you keep your food themed Defi coins from going rotten? How the heck should I know ? I'm here to meme on the pickle coin not to give you crypto nutritional advice.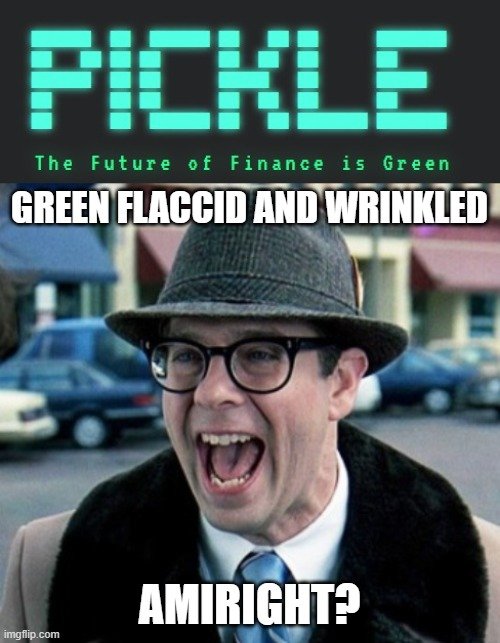 Fair warning: their whole site is all about pickles and jars and things alluding to pickles. You might say they're proud of their branding decisions and kudos to them for going all in.
Of course I'm gonna make fun of the whole thing, so if you hate the wrinkly bastards, you might have a hard time digesting all these pickle jokes.
Pickle Finance marketing strategy: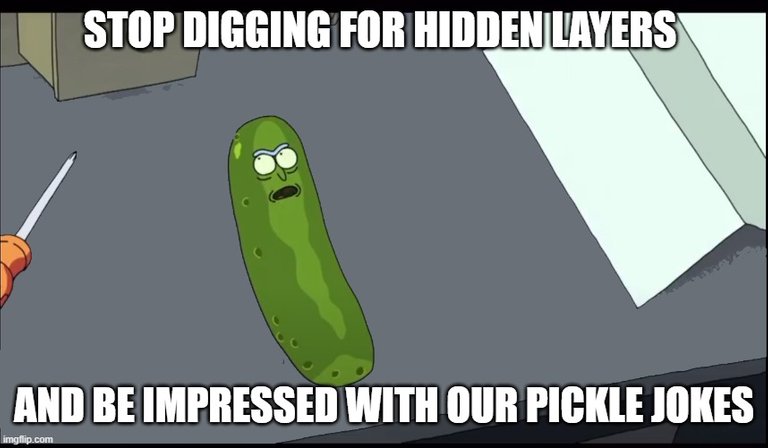 So what's the dildo with Pickle Finance? well, it's another Defi thing-a-ma-jig that has a yield farming protocol and helps stable coins stay close to their peg ( yeah these stable coins like a good pegging, but I don't judge, each to their own).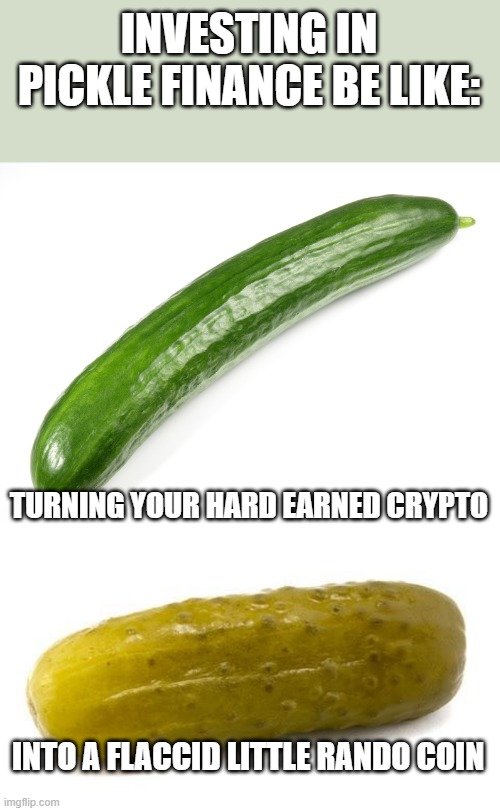 You thought I was going to make a pegging meme didn't you?
Another thing about Pickle Finance is that you can "triple dip" your pickle ... I mean you can get "triple dip" interest but at a higher risk (some people say). I dunno about you, but I find triple dipping risky regardless of the context.
The basic gist of it all is that you can make more money with their platform. Oh and did I mention you put your coins that you get from liquidity pools into jars ? ( I hope they clean them for time to time). And then some mumbo jumbo happens in there so that it maximises the return on your coins.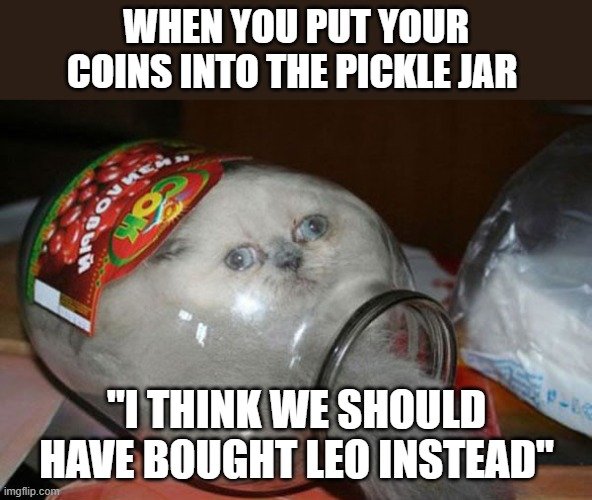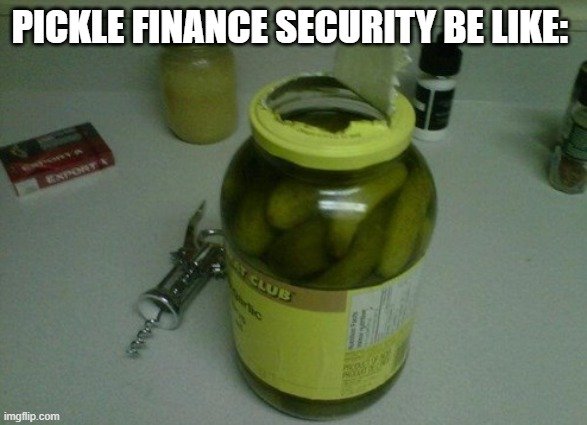 Too bad some cheeky hackers found a way to get their dirty hands into the pickle jar. That little incident sent the price of the shriveled up cucumber into a nose dive back in November. But the Pickle Finance team pinky promised it won't happen again and the price has been recovering somewhat and was actually pumping recently ( I guess fresh vegetables are hard to find in the winter... what, do you have a better explanation ? )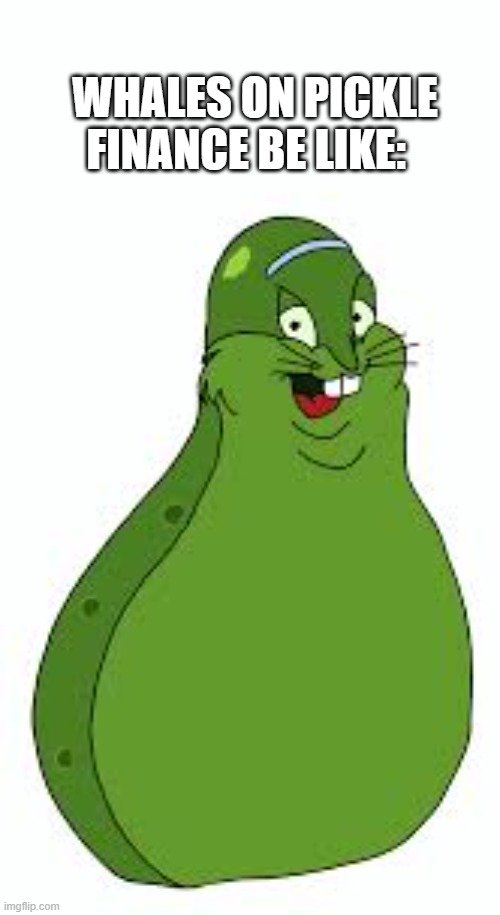 If I filled you full of confidence with this project, you can go there and become a pickle whale and you already have a cool avatar. It beats putting quarters into real jars that's for sure.
The only thing missing is some washed up celebrity that is willing to promote the project.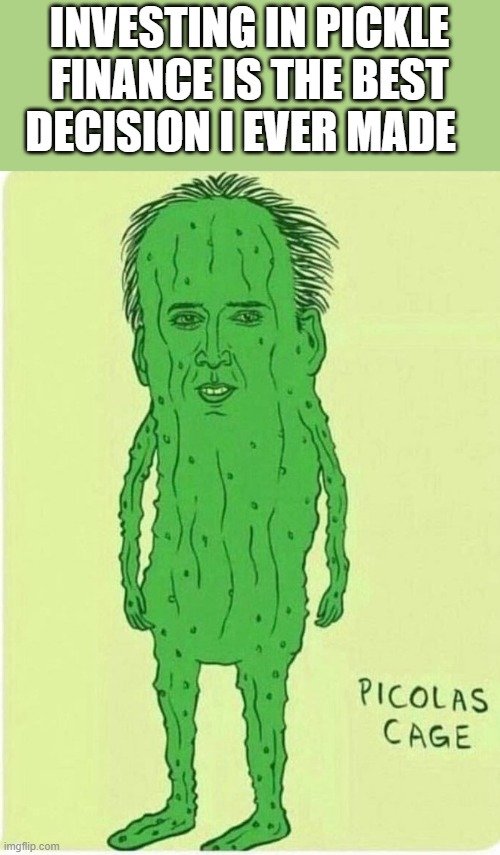 There, I fixed it for them. You owe me Pickle Finance.
Posted Using LeoFinance Beta