I usually don't write about coins which gives extraordinary returns in some days or weeks. But one coin which caught my attention in WRX Coin. WRX is a WazirX website token just like BNB of Binance.
On 29th March it was trading around Rs 30 i.e. $0.42 whereas today it is trading around Rs 350 i.e. $4.875. The highest it touched is around 400. I think that is more than 10X in a weeks time.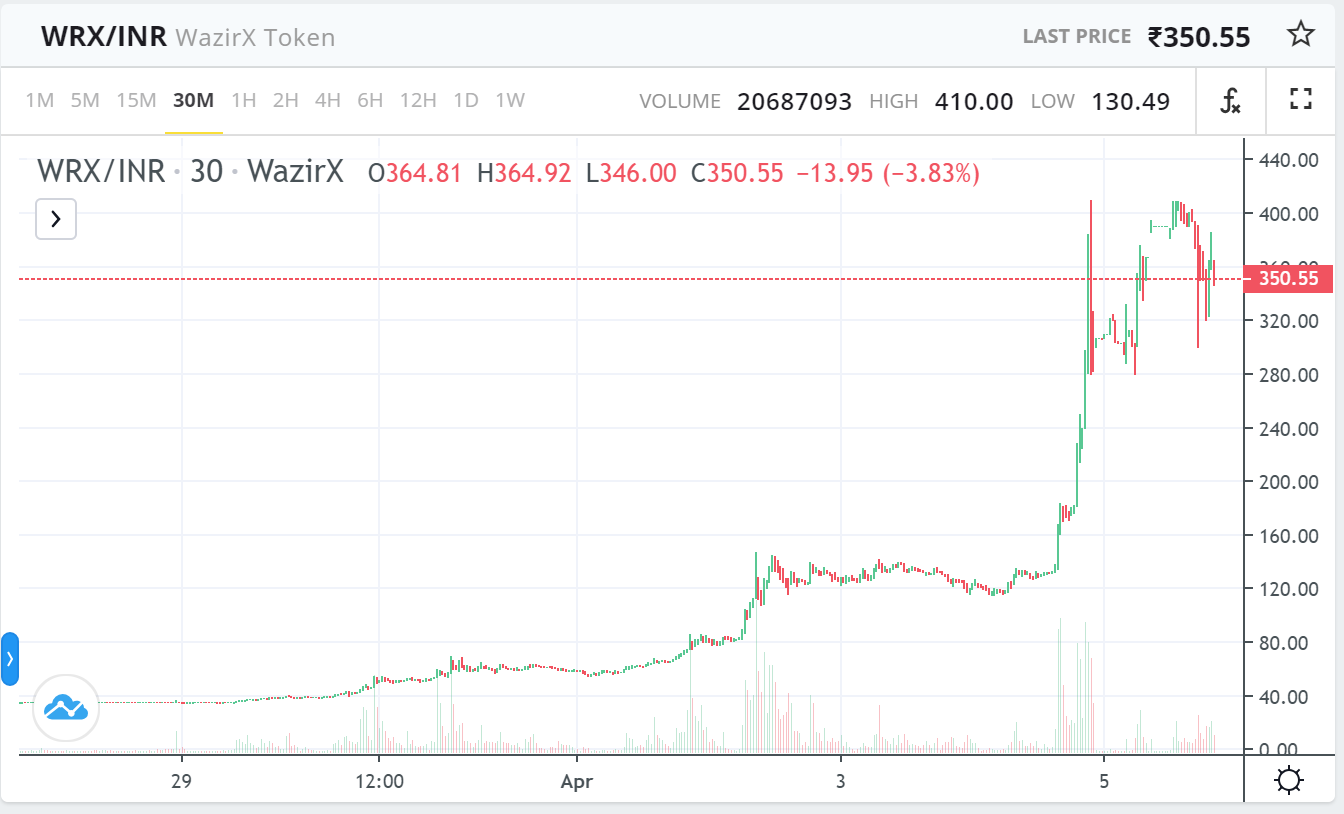 I am holding around 400 WRX which I got initially when I signed up the platform and was doing trading. But after that I have not looked into the token much. But I am not selling it still because by looking at the success of BNB and considering the fact that WazirX is the biggest exchange in India. I feel the coin can go much higher.
I have seen coins go much higher in such a short amount of time but WRX is different because it has a system inbuild and the coin has real value. Though I am not considering it as a pump and dump coin, though its better to have some in your kitty.
In Crypto's worls anything is possible, you can get your investment back to 0 whereas can get 10X easily, its all about finding the right coin or if you are like me, invest in some of the coins and keep it for long term. It might make you rich or it might just go down to zero, though you will be happy that you have taken that risk.
I missed the BNB rally but I am happy that WRX is giving me good returns and before I forget Binance has already bought WaxirX so I guess its going to be like that itself.
If you are from India you should definitely try WazirX. There is a WazirX referral program also. So if you would like to Sign Up you can use my referral link i.e. https://wazirx.com/invite/637g3.
Posted Using LeoFinance Beta