It is the start of the new month and the last month of the year. So this is the month to complete all your goals of this year. I have purchased some Hive from HBD and thus have some Hive in my wallet to sell when the Hive price pumps. So yeah it is the 1st of December which means we are celebrating the Hive Power Up Day today. This is the time to accumulate more and more Hive for the future since the price of Hive is down itself.
So today I have powered up 122 Hive to move my total to 16635 HP, which is around 400 HP more than last month.

Along with the power-up, the curation rewards are also increasing as I grow the HP staked. I also delegate to some projects for some of the passive income but try to have at least 10K HP for my curation.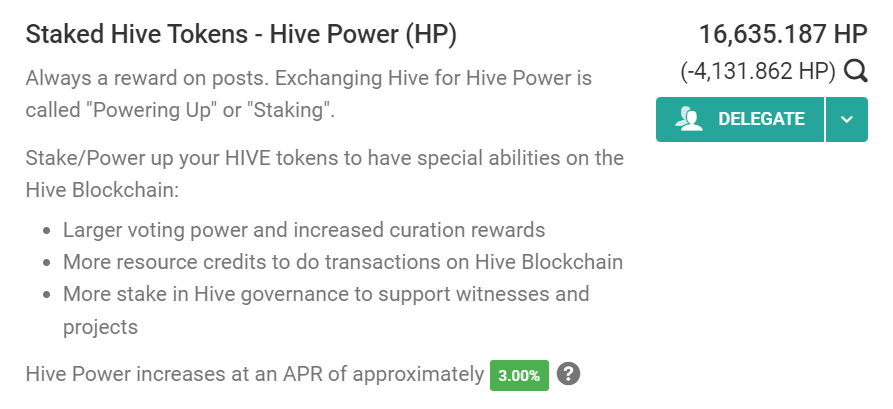 I got around 325+ HP in the last month as the author awards and some curation rewards. Along with that, I continue getting that sweet HBD interest. The Author and Curation rewards are better this month as compared to the last month.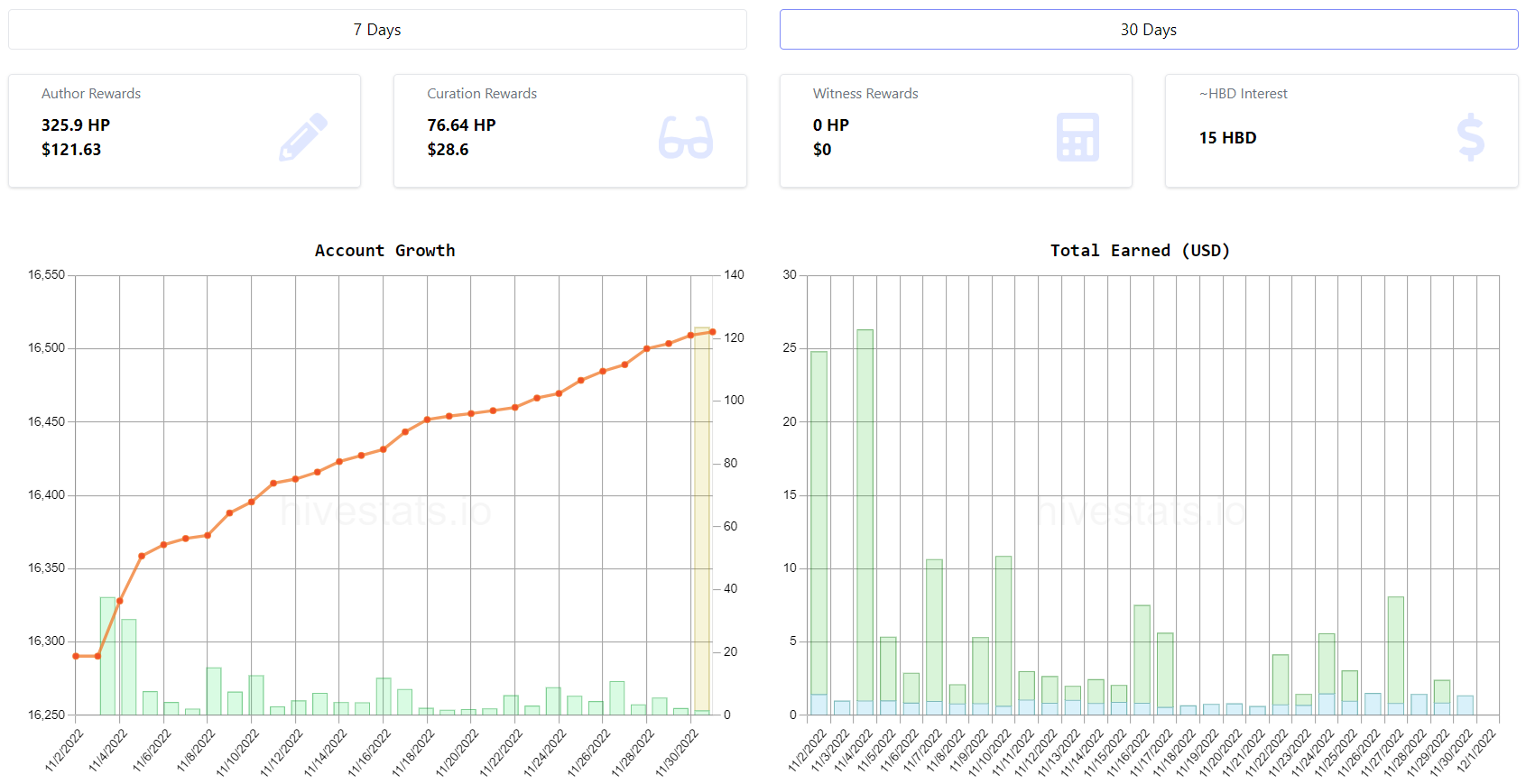 The goals I have set for this year are mainly 4 main tokens and coins Hive, HBD in savings, LEO and Stem. I am not confined to buying only these tokens that is I also invest in coins/tokens like buying Chaos Cards in Splinterlands, buying cards in Rising star and other things. In the current state, it looks like the goals which I have set for myself will be completed at the end of the year if it continues like this.

Seems like HBD as well as Stem goals might get hit but will try to get more author rewards to see if I can complete those goals in time. Slowly and steadily improving my total stake in my Hive wallet.
Posted Using LeoFinance Beta