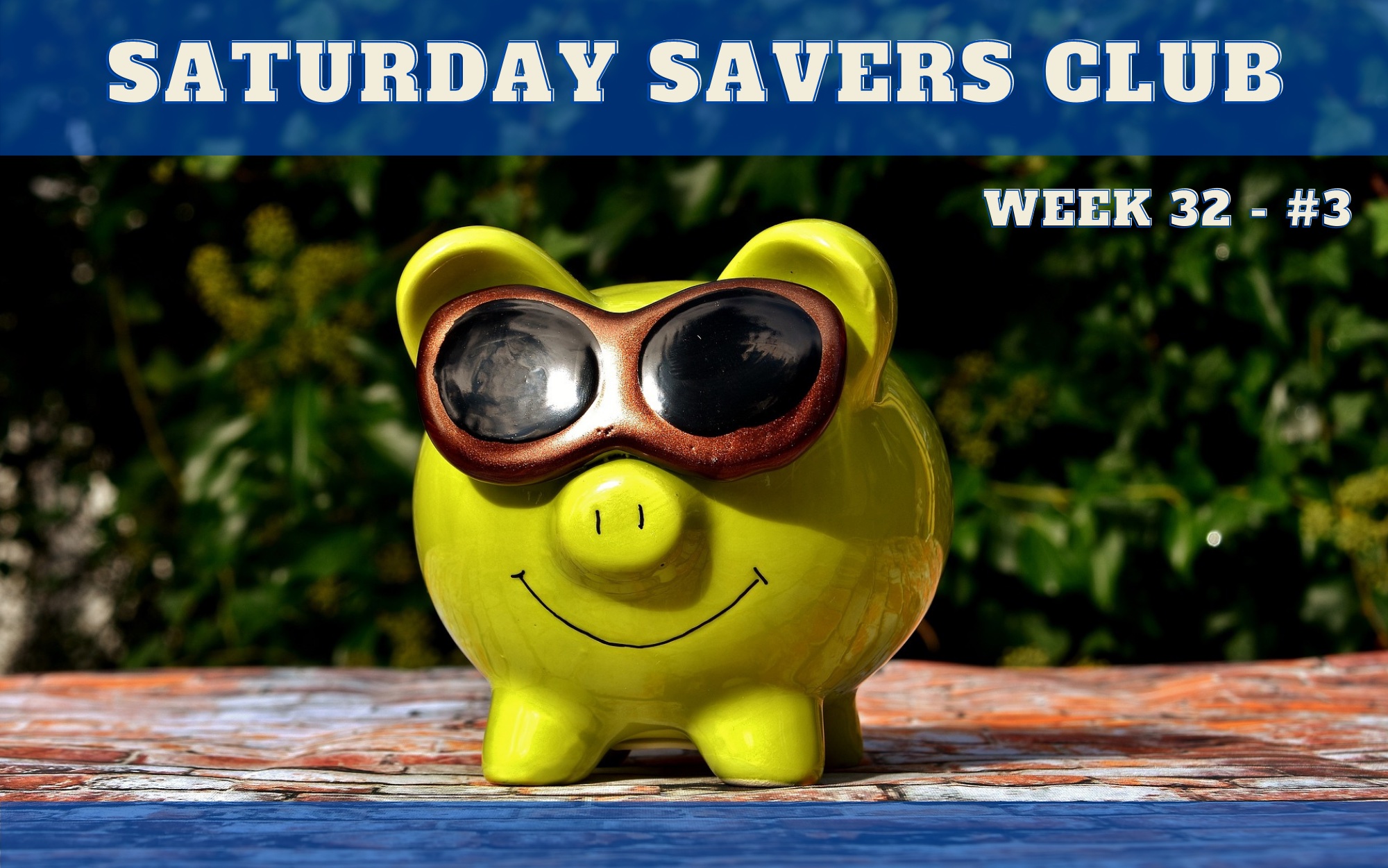 Photo by Alexa in Pixabay edited by me with Canva.com
"Never spend your money before you have it." – Thomas Jefferson
---
Hello Hivers, Lions, and Saturday Savers!
This is my tracking of goals post for the Saturday Savers Club, in its 32nd week this year. Although, for me is the third since I joined the Club. And it's become a great way to stay on top of my goals.
This week, I have seen the consequences of my lack of activity on Hive last week, but thanks to the Hive PUD this week, it made up for it, and I achieved my goals for the week.
But before I go to the report on my progress, if you are interested in joining the Saturday Savers Club and want to know what it is all about. Go and read Saturday Savers Club with @susie-saver | 2022 Launch and FAQs | Everyone Welcome | EDS for Comments.
Goals progress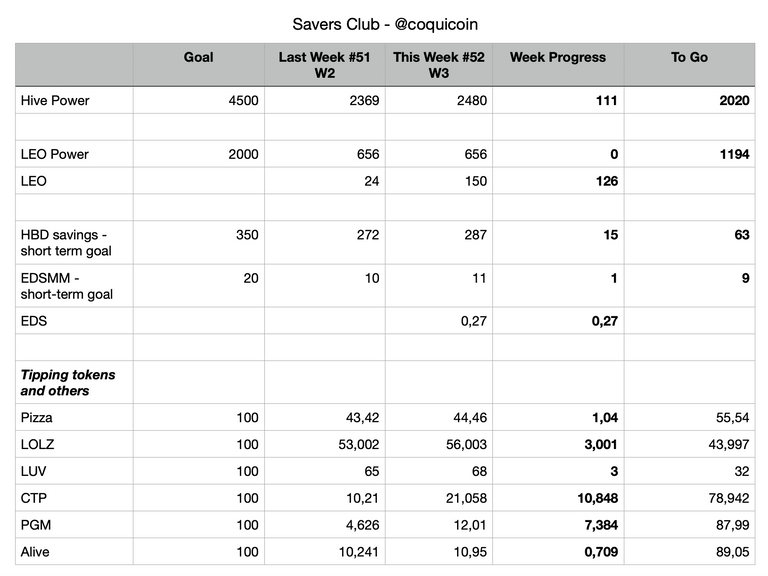 This week, thanks to the August 1st power up this week my account grew by over 100 HP despite having almost no author rewards due to my lack of activity last week, so I met the weekly target I set for myself.
I keep the 100 HP weekly target, although the price of Hive could recover more which is good news for everyone. But it also means it could be tougher to get that 100 HP every week.
My short term HBD savings targets are on track, and I see no major problem in reaching 350 HBD in savings by the first week of September.
As for the EDSMM, I made little progress this week since I only got one additional mini miner. But I hope to be able to catch up with the goal next week.
For this week, I have added other second-layer tokens to the list, those I usually use more or receive in tips. I have set a small target for them as I am still not convinced if I want to have any of them seriously over time. My focus is on achieving my Hive and LEO goals, and for the rest, I will only keep track of the progress but with no stress.
I'm ready for LPUD
I already have the necessary LEO for the next LPUD. This week, I bought some LEOs taking advantage of the fact that the price of LEO concerning Hive dropped. Did you know the minimum amount was reduced to 150 for the next LPUD?

However, I hope to be able to reach 200 LEOs before August 15th to go towards my annual goal. I also hope with the new #Leothreads feature to be more active on Leofinance. Have you already made some threads?
RISING STARS
The highlight in Rising Stars is that at the beginning of the week, I received my millionaire card. And with it, the amount of starbits I make every day is higher. I have planned to buy packs twice a month to increase my account and the number of fans until I can make an average of 20k starbits per day.
My goal for the end of the year is still to reach level 75 and unlock the next island. Yesterday, I opened one of the two 12-packs that I plan to acquire this month. Nothing extraordinary. I didn't get any epic. But I did manage to increase the number of fans on my account.
Currently, my account is LVL 63, permanent fans 4980, and my ego is at 0%.
Disclaimer: The above is my year-end savings goals, and they are no financial advice.
This is my report for this Saturday. And as of this week, I have agreed with my saver partner in crime @tengolotodo that we will grade each other. I give myself an 8 out of 10, considering this is my 5th post this week. And tomorrow, I plan to post. What do you think, Super Ed?
Also, I'm thinking of doing these reports every two weeks to don't repeat myself. What do you say, do you permit me, super saver partner, @tengolotodo?
That's all for now, thanks for reading!
All writings are my own unless otherwise stated.
Images credit on the caption and edited with Canva
© CoquiCoin
August 6, 2022
---

Banner design by @raj808
To get involved in this initiative do check out @eddie-earner or @susie-saver for details about the Saturday Savers
Posted Using LeoFinance Beta