Recently i found (thanks to Twitter) a super useful tool to track and see your rewards on Splinterlands, https://splintershare.info/ . You can track your daily rewards displaying exactly what you got and how much it worth, or you can track the entire season like i did here and compare with previous seasons or whateva the reason!
For me that season was by far the most productive in terms of chests (not sure about the card worth, because i have draw very good cards in the past) and of course DEC!!!
In summary the 223 Gold chests i gathered included the following:
DEC 29592
Chaos Legion Packs 8
Legendary potions 21
Alchemy Potions 27
Common Cards 66
GF common cards 2
Rare cards 14
Epic cards 3
Legendary cards 1
AKA 59.45$ !!!!!!!
I know it could be better for 223 gold chests (one two more legends or more epics) but it's totally worth my time, money and effort!!!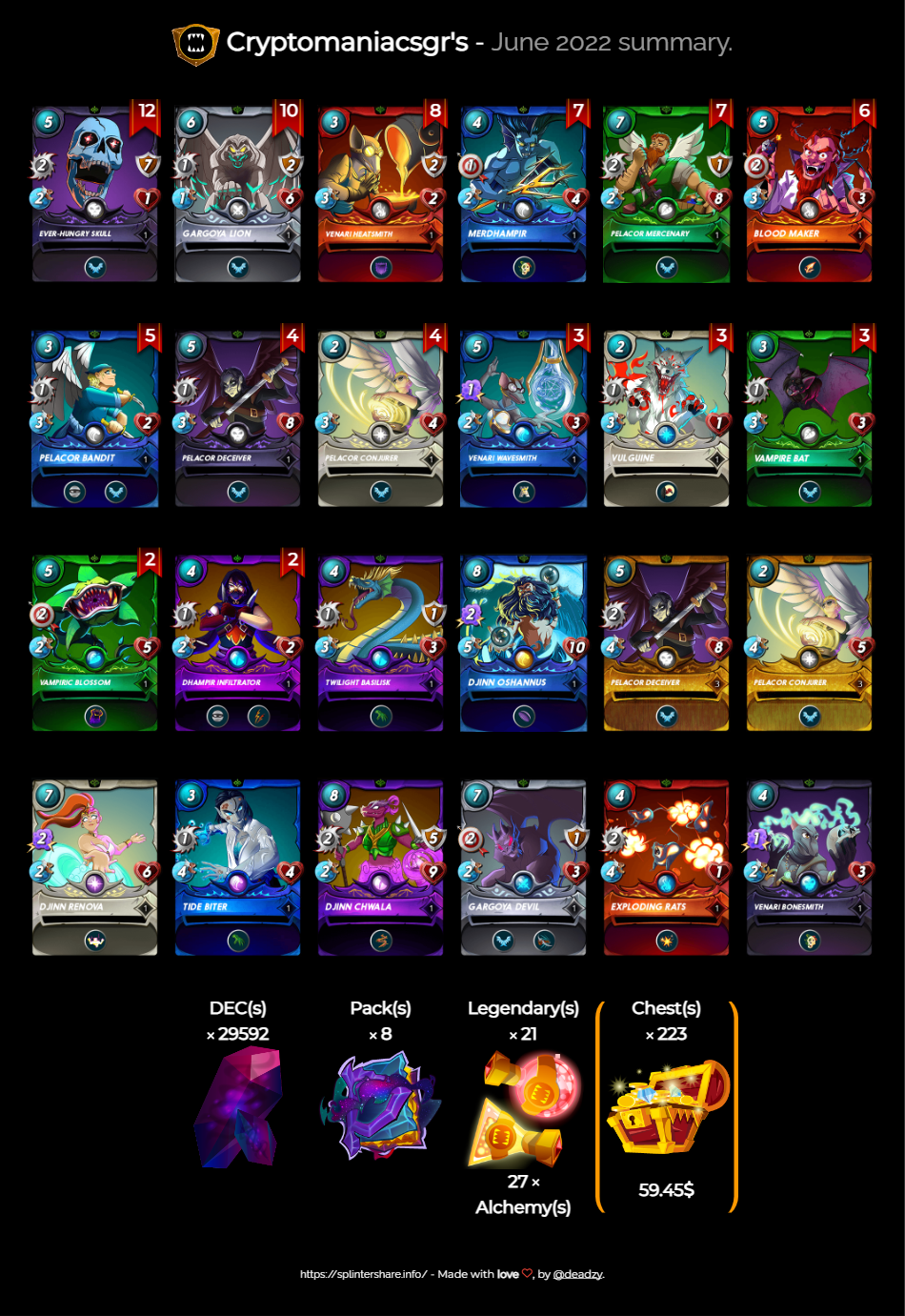 Posted Using LeoFinance Beta