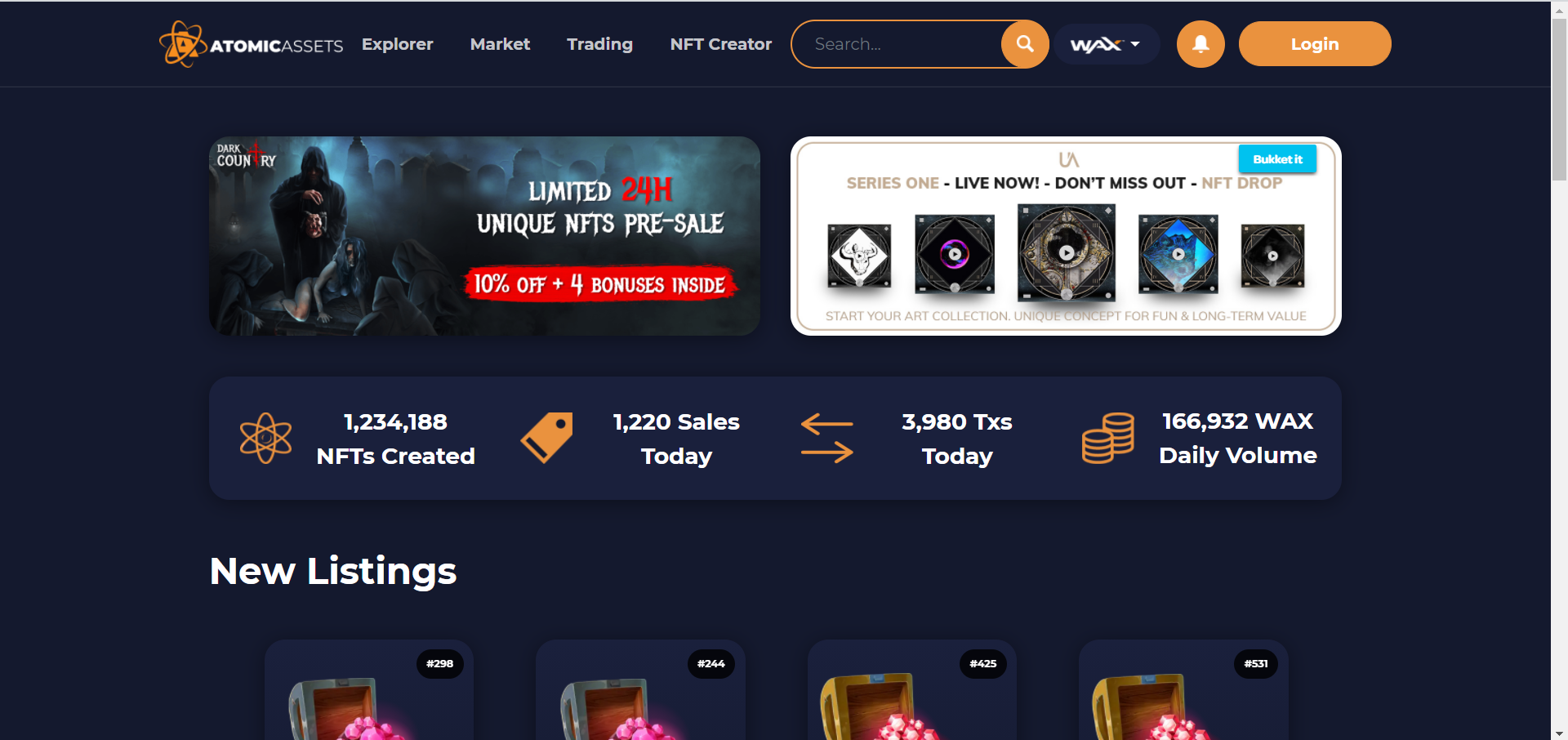 If you are following my blog from the steemit era, you are sure know that in times i have posted about my Father's canva paintings, i had made a series with title "My Father's Art" back then. The original thought was to tokenize/digitalze and share my father's work because i believe that it's worth to do it (he paints very interesting stuff). There is many platforms that you can create and share your work with the most popular being https://rarible.com/ on Ethereum Blockchain, there also here on Hive https://nftshowroom.com/, but for my fist NFT creation i choose https://wax.atomichub.io/profile/lvkao.wam because it's feeless, fast, with many customisations and because WAX purpose is exactly this "Worldwide Asset eXchange"!
Excerpt from a previous article


Many stuff happened since that time but in the end my collection got verified and filled with some NFT's https://wax.atomichub.io/explorer/collection/myfathersart, my father's paintings. Two days ago, one painting with title "Charming" sold for 150 WAX (there's 4 more copies) and its the first sale ever of my father's art! Since WAX is one of the coins i believe (and have in my bags) is more than welcome, but the true happiness lies in the fact that someone else acknowledge what was obvious for me (art that was never before public) and bought it with real money. Right now i have 4 more paintings listed for sale (5 copies each) which i believe are great pieces, don't know what will happen next and if anyone buy any of those NFT's, but i will continue mint my father's creations to give the chance to people see them and buy them if they liked it.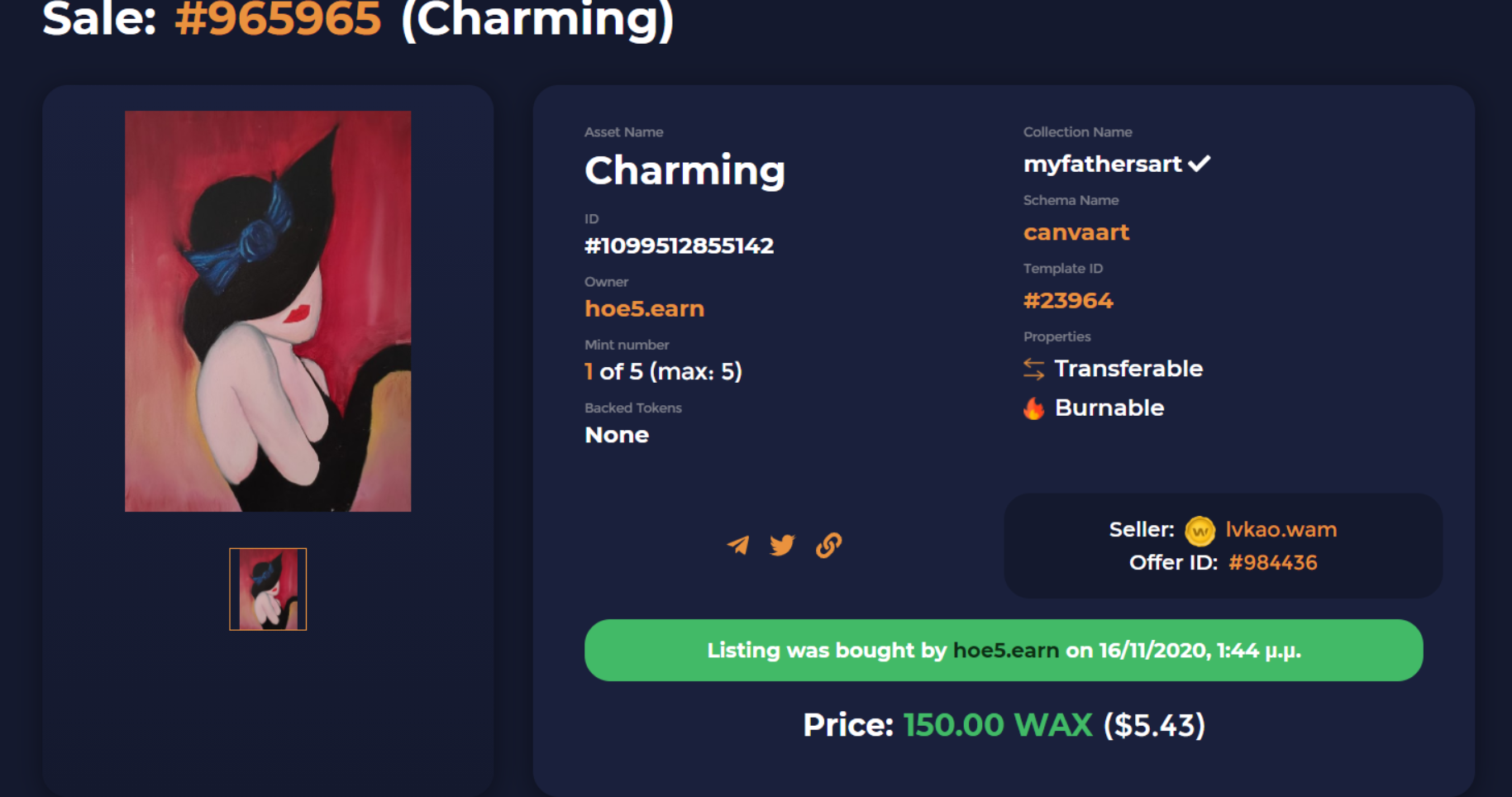 Posted Using LeoFinance Beta