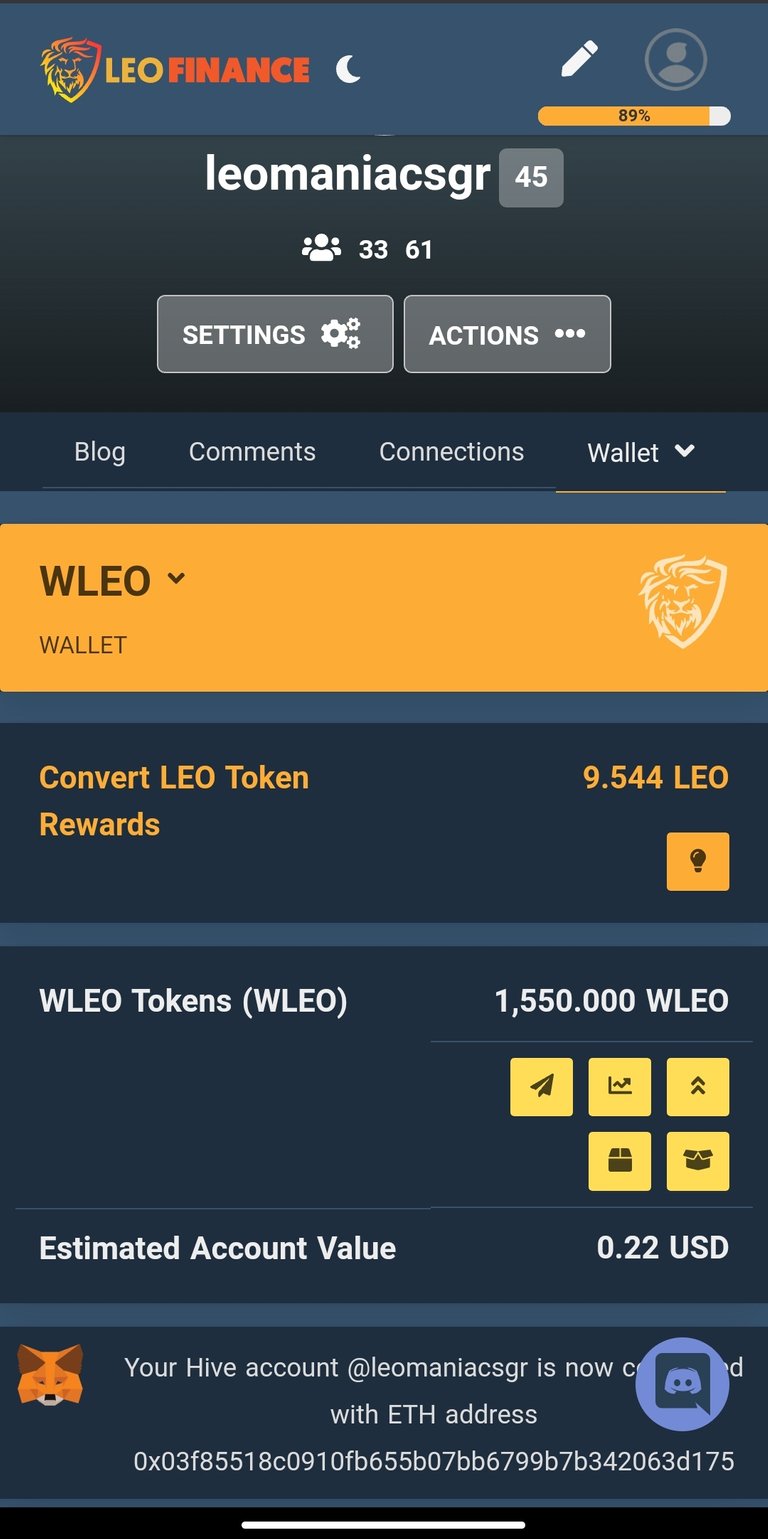 Finally my leo are available and ready to get pooled on the wleo-eth liquidity pool. Since i have already wrapped them I'm just waiting for Ethereum gas fees to chill a bit because it's quite high for the moment, when that happens around 800 will be sold for ETH (poor pleb) and 750 will be added in the pool increasing my share in total of 1050wleo/0.48 ETH.
It's a good amount for starting position that i hope will be increased in the future. It's also an amount that doesn't effect much leo stake (im still holding over 14k leo staked) which means i will continue earn that precious curation rewards at approximately at the same lvl as before.
P.s
I noticed that my estimate account value is 0.22$ for 1550 wleo, kind of weird since i have linked my eth account to the new wleo contract and already pooled some wleo to the current wleo pool. The same happened on my metamask that i have add the new wleo token.
@khaleelkazi enlightenment me please.
Posted Using LeoFinance Beta