Hi Readers,
This is my first article here!
The blockchain eco system and its associated technologies are gaining momentum day by day. Day by day many are eagerly studying these through various channels.
I have studied an interesting thing about a formal course on NFTs and Metaverse that too free of cost from the University of Nicosia (UNIC) from Cyprus and I wanted to share it with you.
Incidentally, UNIC is the very first university in the world to accept BTC for tuition in 2013. First University course and degree on Cryptocurrency in 2014 and now in this year become the first 100% on-chain university course "Introduction to NFTs and the Metaverse"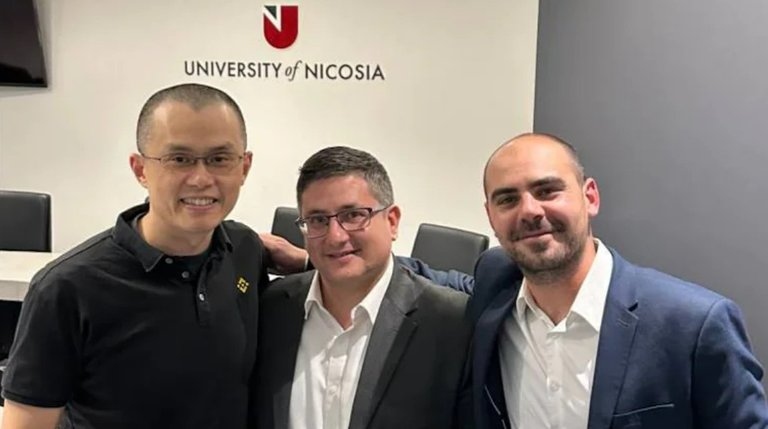 In a new effort, the University of Nicosia from Cyprus has announced a free course on NFTs and Metaverse. This course would give much insight into the open public systems and standards. This would be supported by the Founder and CEO of Binance Changpeng Zhao. He will also be offering scholarships too. He also tweeted this information from his official twitter handle.
The University said that though the course is free to attend, the interested students must register by minting the course NFT. The students who wish to have a Completion Certificate from the University need to pay a small fee upon the successful completion of this course. A NFT certificate minted on the ETH blockchain would be offered to them.
More than 140000 students have already been registered to attend this course.
This course would basically an online 12-week course on NFTs and the Metaverse which will be taught by UNIC faculty with guest interventions/lectures by leading NFT creators and collectors and Web 3.0 entrepreneurs and investors, including Punk 6529 -- one of the largest NFT collectors in the world and Balaji Srinivasan, General Partner at a16z and former CTO at Coinbase among others.
Posted Using LeoFinance Beta