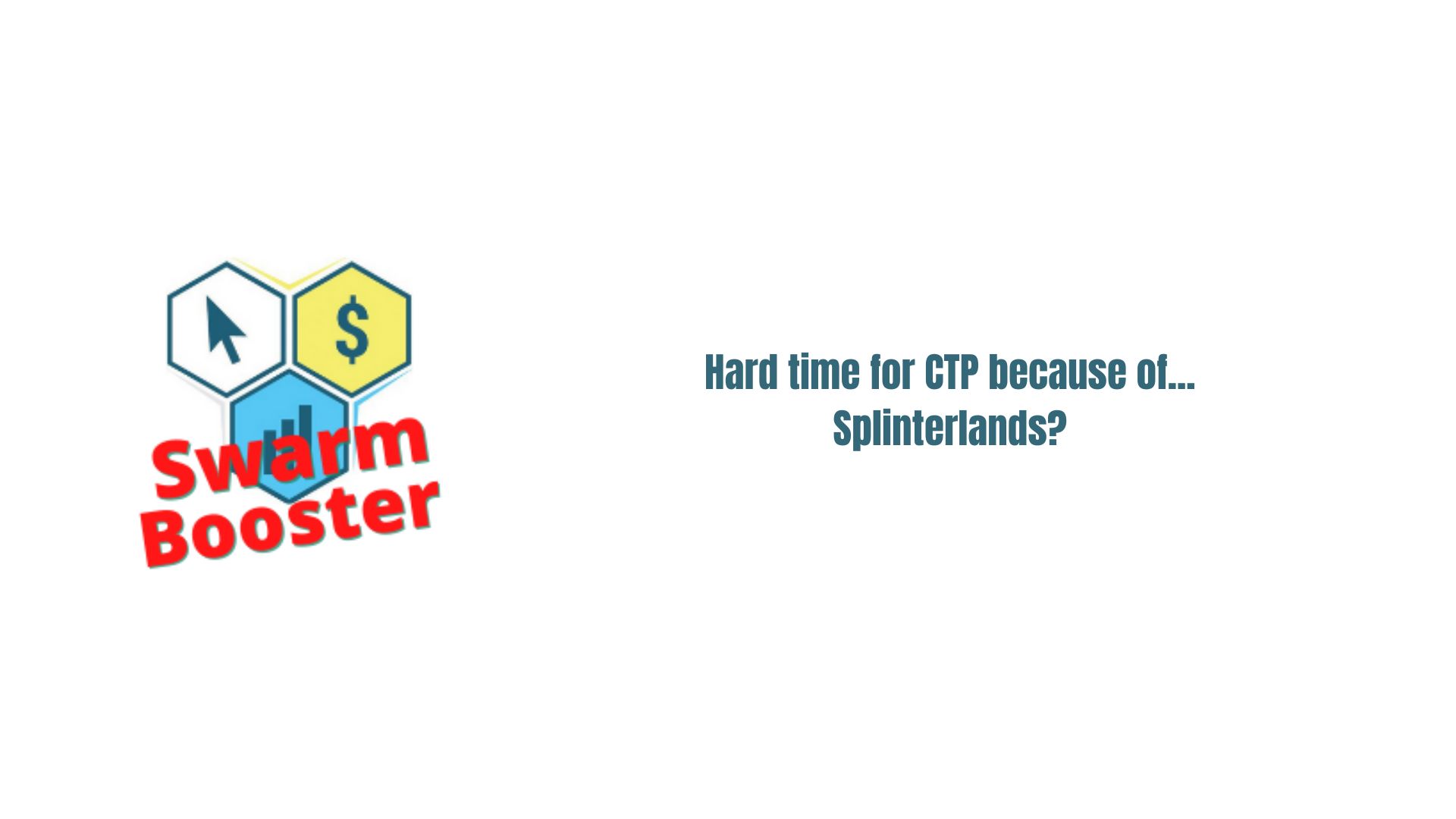 Thanks to the CTPSB project, I always have a close look on the CTP market. The last week was pretty special. It started around the 10th of September and went on until now. People were selling CTP tokens at a rather high volume. I suspect that Splinterlands is responsible for that...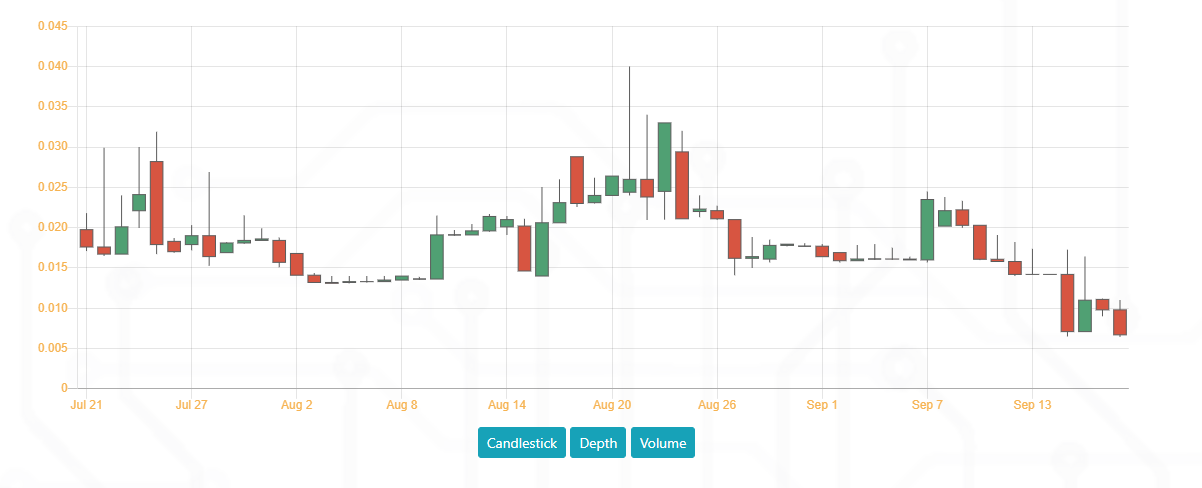 With the Riftwatchers pre-sale on 15th of September, people were collecting tokens from everywhere to be ready for when the sale would start. They sold the Hive-engine tokens they had around and CTP was among them. For a long time, CTP managed to keep the value rather stable compared to most other coins on Hive-Engine. That's probably why, people used them for Riftwatchers. You tend to sell things that have value...
The result of this is that the price of CTP has gone down quite a lot. From around 0.016 Hive, it is now around 0.008 Hive. Which is about 50% price decrease. The positive thing is that it seems the downward pressure is lower and also there are some solid buy orders in the order book to support the actual price.
For the CTPSB project, that pays the dividends to the delegators in CTP tokens, this is a major influence. Unfortunately, the APR for delegators this week is a bit lower than what we would like to be able to pay. We will work to increase it again in the future.
The numbers of this week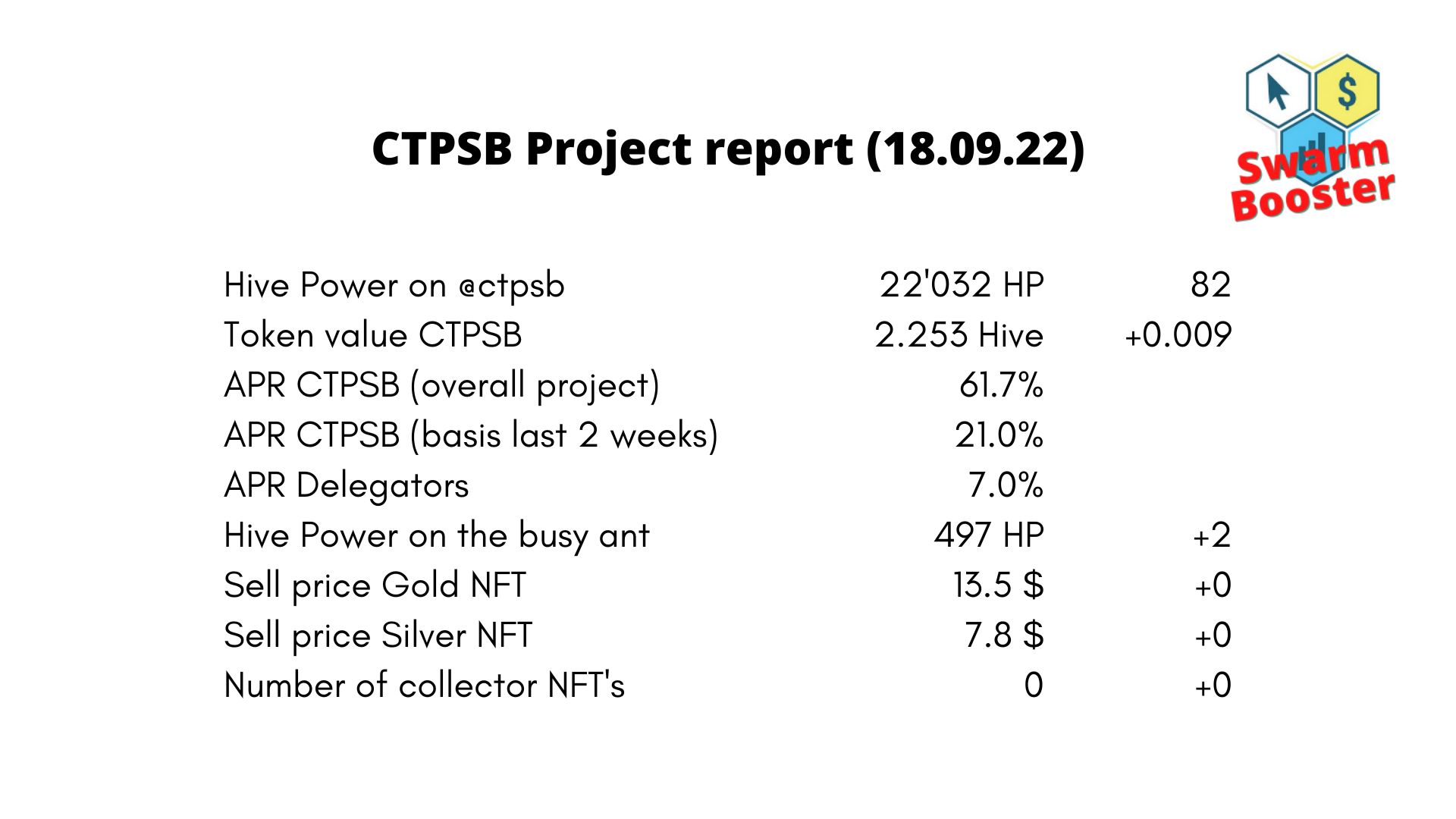 ---
Learn more about the CTP Swarm Booster:
Posted Using LeoFinance Beta