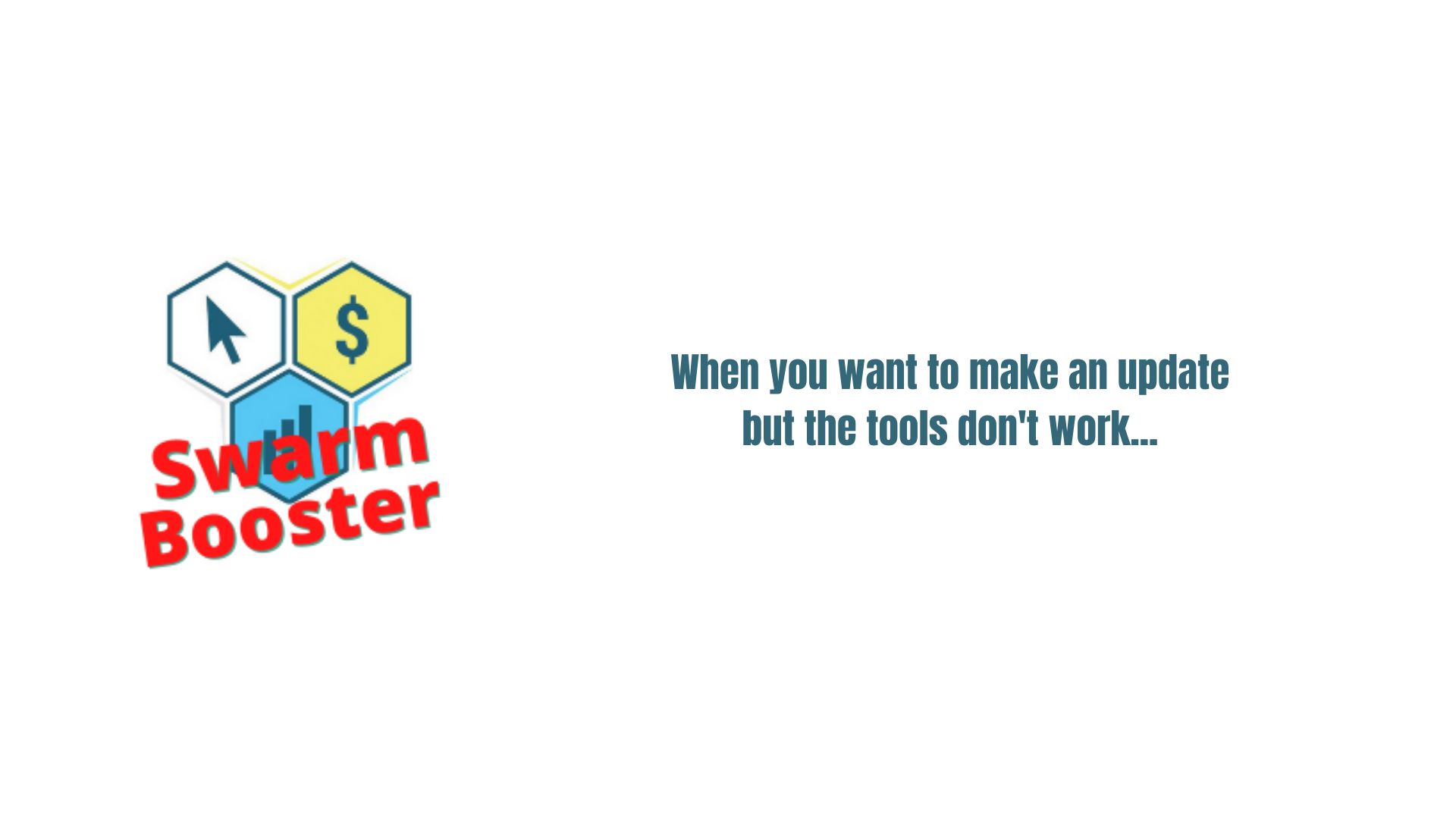 Every second month, I try to update the CTP ranking to see who is posting regularly in the CTP community and who has CTP tokens staked. I do this in order to define how to set up the support given by the CTPSB project. I wanted to make this update today but unfortunately it seems that the hive-engine API is down and it's not possible to get a CTP richlist. Hoping that the problem will be solved soon, I will have to postpone this update...
This morning we have paid the dividends to the delegators to the @ctpsb account. We couldn't pay as much return as we would like to this week. With an APR of 9%, we are below our target. The reason is that the CTP token has decreased in value lately and even though we pay a bigger amount of CTP tokens to delegators, their Hive value is lower.
About 600 CTPSB tokens bought back
In the past months we have bought back about 600 CTPSB tokens from the market. We managed to do this and keeping the growth of the token stable. With around 21% APR, the CTPSB token is increasing in value steadily.
How do we buy the tokens back?
The market maker has been fed with about two thousand tokens worth of hive. When people buy the token from the market, we increase the Hive amount owned by the market maker. When people sell CTPSB, we reduce the Hive amount to increase the CTPSB amount. If the same quantity of people want to buy and sell CTPSB, the market maker is the necessary buffer to make sure that this works.
When there is constant sell pressure on CTPSB, it happens that the market maker runs out of Hive and then we have to start a power down on the @ctpsb account. The @ctpsb account then buys the number of CTPSB tokens corresponding to the power down from the market maker. Once the powerdown is finished (1st week of powerdown), the CTPSB tokens owned by @ctpsb are sent to null.
With this mechanism, we can insure that people can actually sell their CTPSB tokens over time and that at the same time, the token value of CTPSB stays the same when we do power downs.
The numbers of this week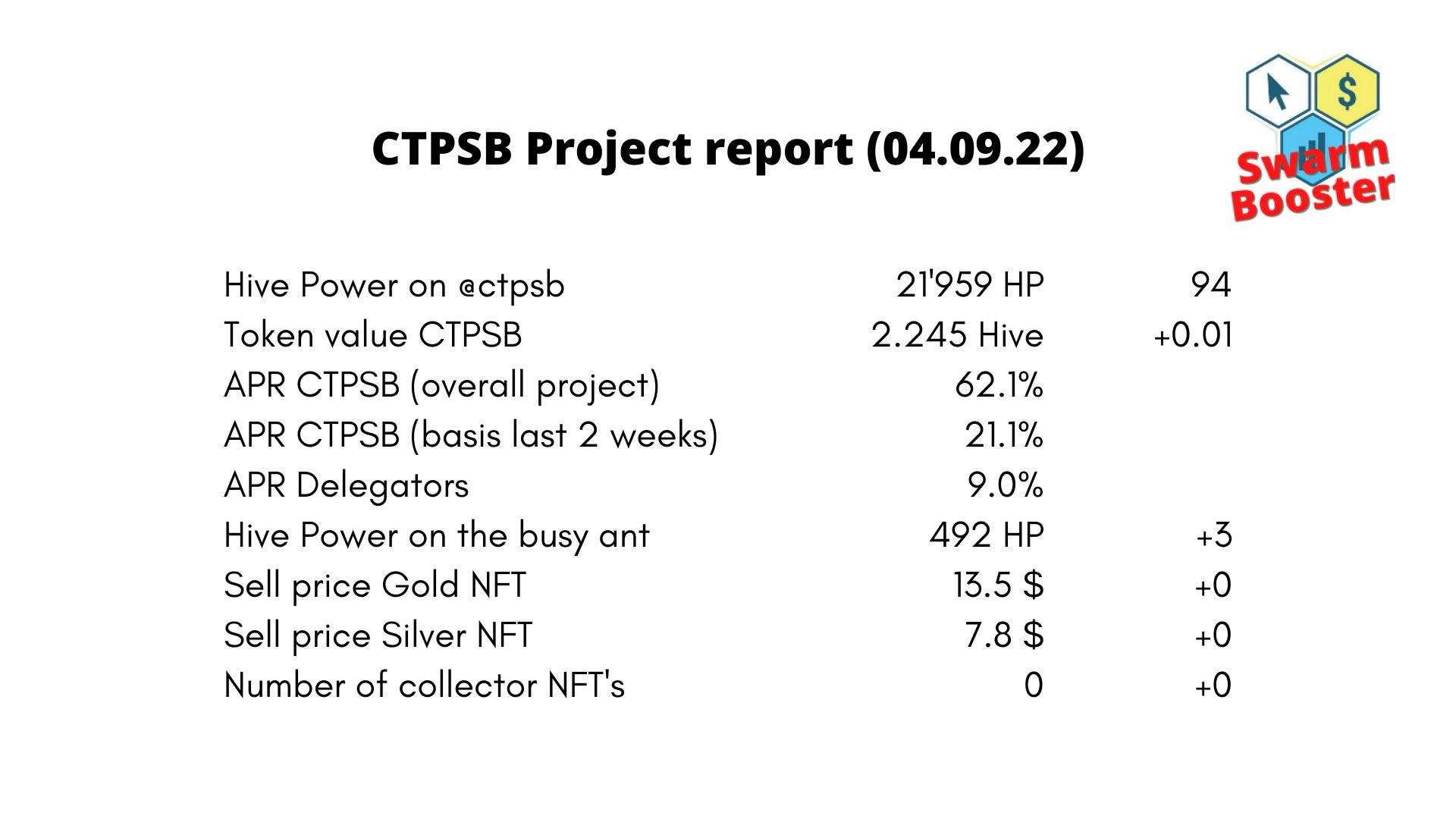 ---
Learn more about the CTP Swarm Booster:
Posted Using LeoFinance Beta