@Pay comes with its own integrated wallet, which enables users to buy products on the platform and pay using the crypto in their platform-integrated wallet. This removes the complexity of integrating any third-party crypto wallet and makes cryptos easily accessible to everyone.
The crypto market cap is currently $2.59T and it has gone beyond as just an alternative for financial system. Investors don't just invest in crypto because it will yield profit when it appreciates but for it to be part of the economy mainstream system.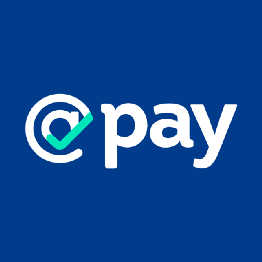 source
Earlier on I talked about how you can invest in crypto through PayPal. I talked about the advantages and disadvantages. Also Visa also has already introduced cryptocurrency payment too into their platform.
Now another project that is also pushing crypto to the limelight is @pay BNPL(buy now, pay later). It is powered by a blockchain with its own cryptocurrency and a DEFI (decentralized finance) system.
What you need about @pay
The @Pay Token
The @Pay token also called governance token powers the protocol. The tokens are used for the purpose of governance and distributing platform rewards. The protocol however offers the option to mint more coins in case the supply runs out to cater to ongoing demand (minting is the computer process of validating information, creating a new block and recording that information into the blockchain). The beauty of this is that all newly minted governance tokens which they can use to vote on initiatives that will shape the future of the protocol.
How Will @Pay Impact Future Transactions?
Countries all over the globe witnessed repeated lockdowns due to the coronavirus pandemic; people had no choice than to depend on online shopping. In 2020 alone, ecommerce sales reached a record high of $4.28 trillion.
Buy now Pay later (BNPL) significantly reduces cart abandonments and increases purchase sizes. The BNPL provider made shopping extremely easy, The Afterpay Company, has seen an 83% sales conversion when shoppers get the BNPL facilities. While Klarna has also documented how BNPL rises up the basket size by 68%.
Becoming fully aware of the market requirements, the @Pay protocol seems to be providing the necessary solutions for the merchants and shoppers of the post-pandemic age. With a high credit line and interest-free, no late fees platform, without trouble or bother shoppers can make purchases.
They will no longer need to depend on their heavy interest credit cards to get hold of the items they need.
@Pay gives merchants the opportunity to access the growing currency class taking shopping solutions into the digital future. It will not be a surprise to see them become one of the biggest platforms for crypto micropayments in the coming years.
Posted Using LeoFinance Beta