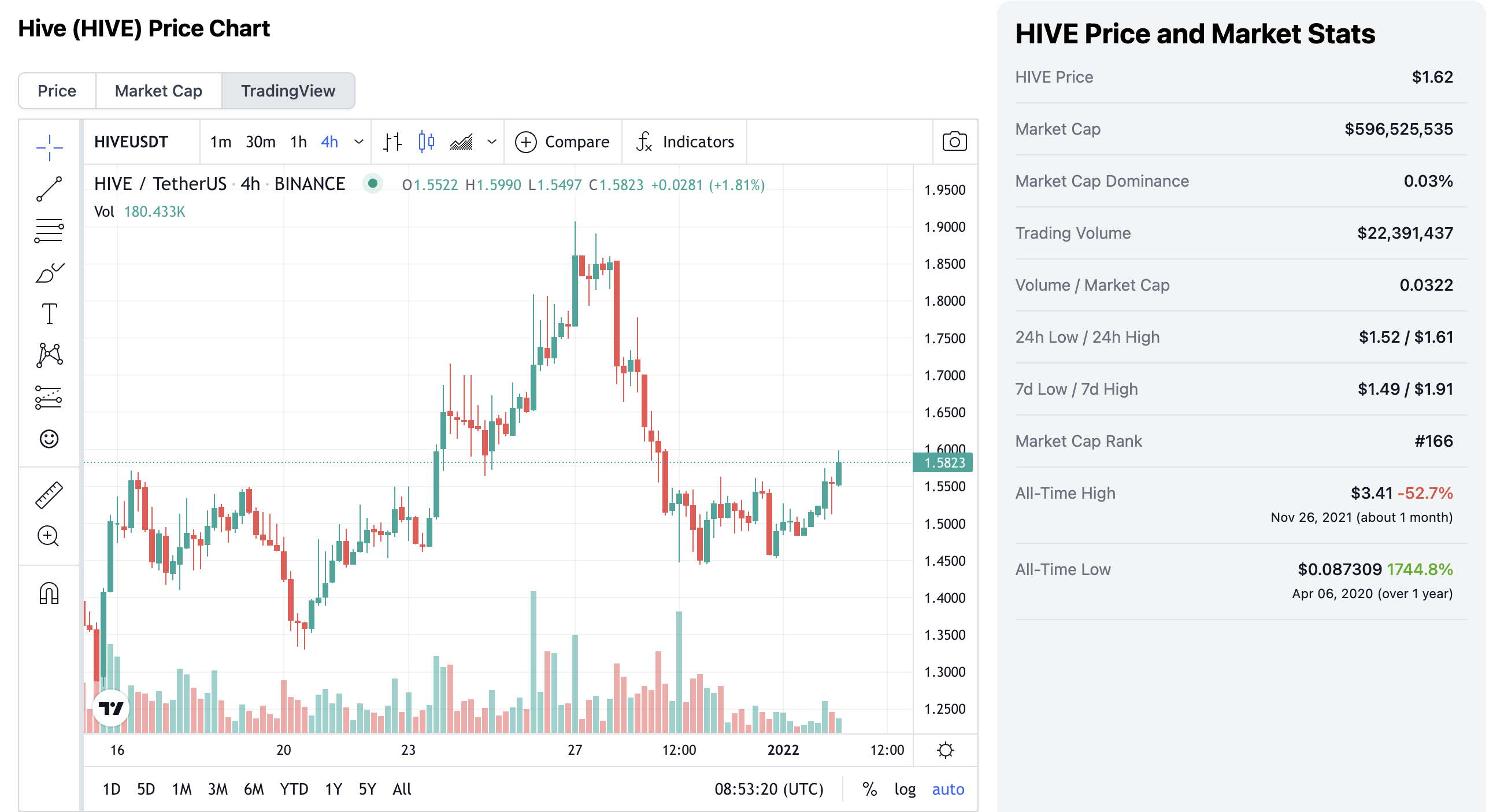 ---
In the 2nd day of the year, HIVE made a decent jump. It trades now at $1.58, or about 3400 satoshi. It's not something spectacular, if we remember that less than a week ago it was trading above $1.8.
But given the context, I think it's relevant, and here's why:
after the days of taking profits which pushed the price down, somebody is buying again, that's a good sign
we're all waiting for the January 6th snapshot for 3Speak, and the accumulation signals interest for this, people want to make a decent figure for this airdrop
we're also waiting for Ragnarok, the P2E NFT-based game inspired by Northern gods (which I'm very curious about, to be honest) and this game seems to focus on creating HBD sinks. In layman words, it will create either demand for HBD to be used outside the savings accounts, or it will create mechanisms to lock it for even better returns than those savings accounts. HBD is an algorithmic stable, it's very close related to HIVE, so any change in HIVE it will have an impact.
They say "buy the rumor, sell the news", so we're still at the "rumor" stage, which means there might be a correction after the snapshot and Ragnarok launch.
All in all, an interesting development.
Obviously, this is not even remotely financial advice, just my two cents about stuff. If you invest, DYOR and never put up more than you can lose.
Posted Using LeoFinance Beta