Week 20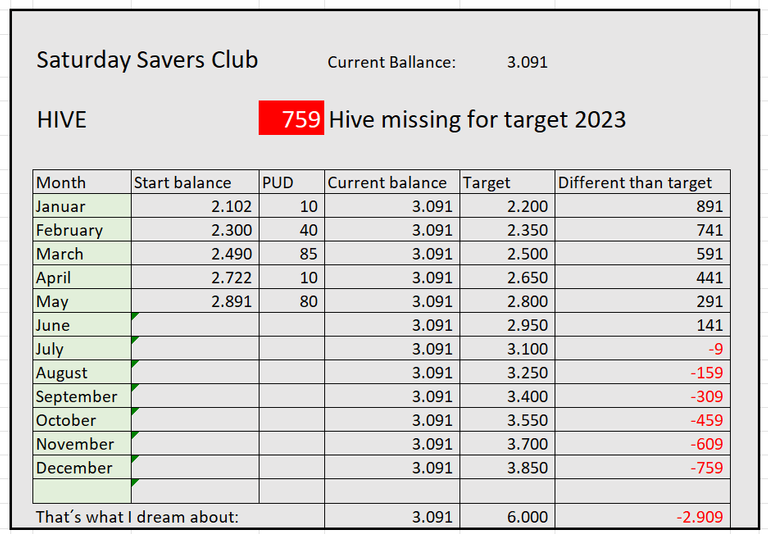 English *** Deutsch

This year I joined the Saturday Savers Club run by @susie-saver and @eddie-earner.
For this purpose, I set myself an annual goal for three currencies that I would like to achieve.
These are:
HBD
HIVE
LEO
So the classics.
HBD
Mid-month, as usual, I have no change. But at least I already have 1.9 HBD outstanding as interest, which I can call up in 16 days. I have already reached my May 14Goal.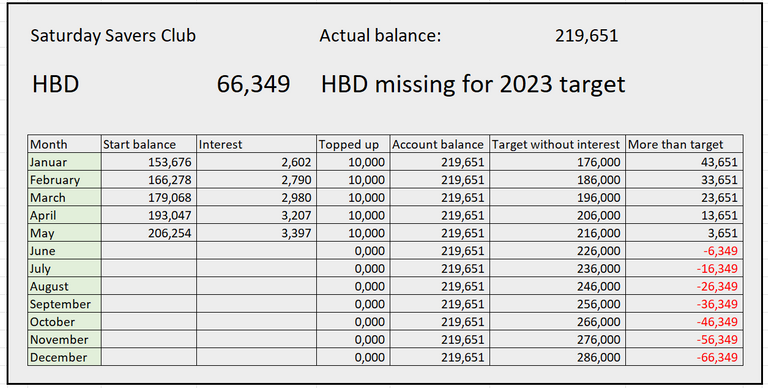 HP
Since last Saturday I have gained 49 HP. That is a really good value for me. I have 9 more to go, then I'm done with July and I'll start on my August goal.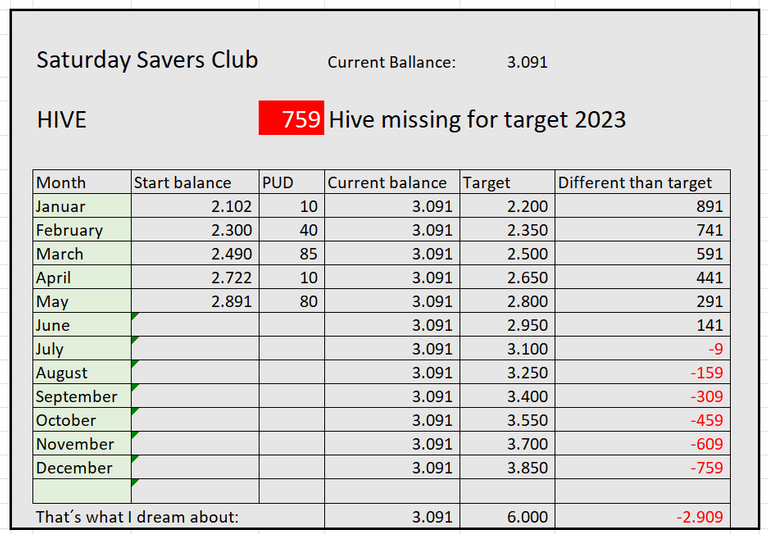 So I'm already at 200 hive this month, and we still have 10 days.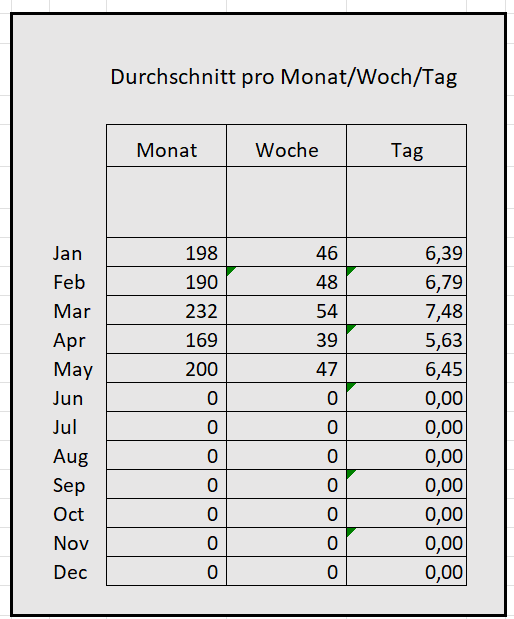 LEO
Also this week I didn't get a single LEO. I did win a contest and was supposed to get one then, but I guess that didn't work out.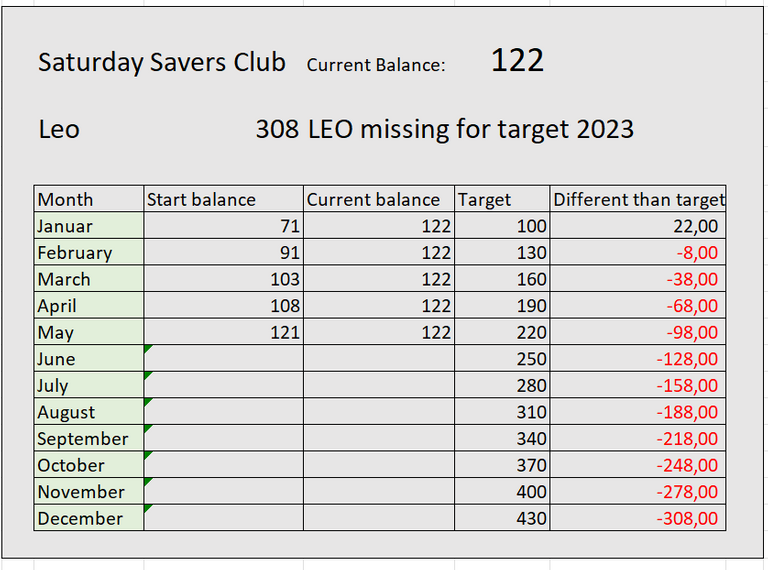 Badget


Ich mache seit diesem Jahr bei beim Saturday Savers Club von @susie-saver und @eddie-earner mit.
Für diesen Zweck nehme ich mir für drei Währungen ein Jahresziel vor, dass ich erreichen möchte.
Das sind:
HBD
HIVE
LEO
Also die Klassiker.
HBD
Mitte des Monats habe ich wie immer keine Änderung. Aber immerhin stehen schon 1,9 HBD als Zinsen aus, die ich in 16 Tagen abrufen kann. Mein Mai 14Goal habe ich ja schon erreicht.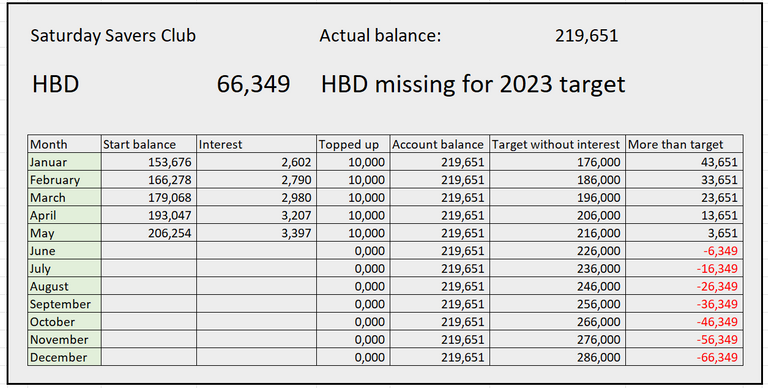 HP
Seit letztem Samstag habe ich 49 HP dazugewonnen. Das ist für mich ein wirklich guter Wert. Noch 9 dann bin ich schon mit Juli fertig und mache mich an mein August Ziel.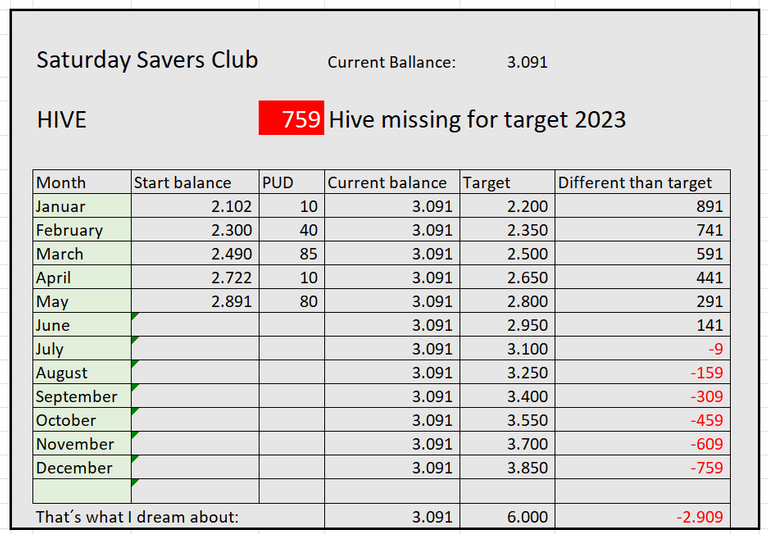 Somit bin ich jetzt schon bei 200 Hive in diesem Monat, und wir haben noch 10 Tage.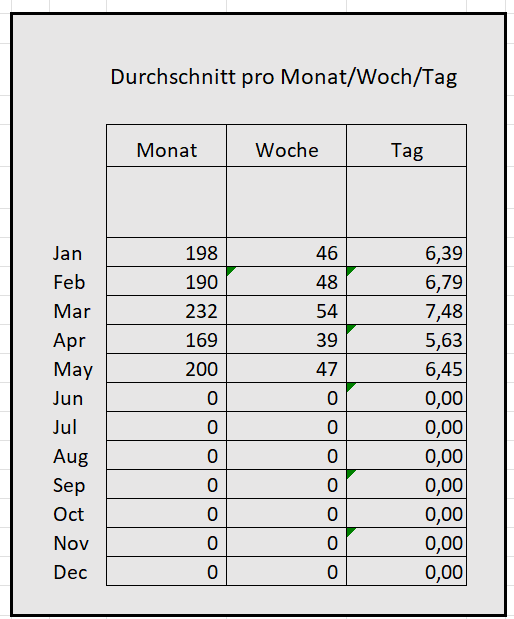 LEO
Auch diese Woche habe ich keinen einzigen LEO bekommen. Ich habe zwar bei einem Contest gewonnen und sollte dann einen erhalten, aber das hat wohl nicht funktioniert.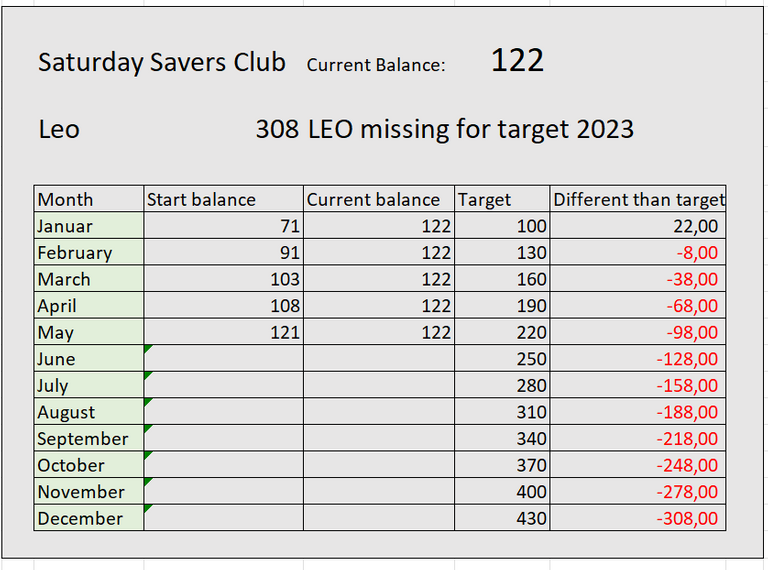 Badget

Dieser Post ist mein Bericht für den Saturdays Savers Club von @eddie-earner.