Well first of all I want to greet you very kindly, the truth is I am a little surprised because I spend many hours in front of the computer writing an article and if it were not for the good @zuerich my articles would be lost in the void, I would think that nobody is reading what I write. So HIVE is either too hard or I'm too bad at it. 😂. But here we are again working for all of you, I am not asking you to give me a vote, I would be satisfied if you would just leave a comment to take away the idea that I am a crazy person talking to myself, because I understand that there are thousands if not millions of users out there. So nobody really reads what I write? well in that case I will make things a little more interesting, I am going to write about money because who doesn't like it? apparently I was very assertive in my prediction for BNB COIN, As you notice the price rose almost 198USDT to date today which represents gains of more than 35% if you bought when I made my warning. Although for now it has stopped and I would not venture to say that it will continue to rise but anything is possible, anyway today I come to talk to you about AAVE, so here we go:
This is one of the coins that has surprised me the most, when I found it with the name of LEND and 1 LEND had a value of about 0.001USDT (that was a little more than a year), then there was a swap and it was called AAVE where 1AAVE is equivalent to 100LEND. If we consider the current price of AAVE 400USDT we could say that as LEND its price is 4USDT, so in one year it has gone from being worth 0.001USDT to being worth 4USDT, you can calculate how much has been its performance in one year. This currency usually sleeps for long periods and then wakes up with a lot of fury and according to the graphs that I observe it is about to wake up.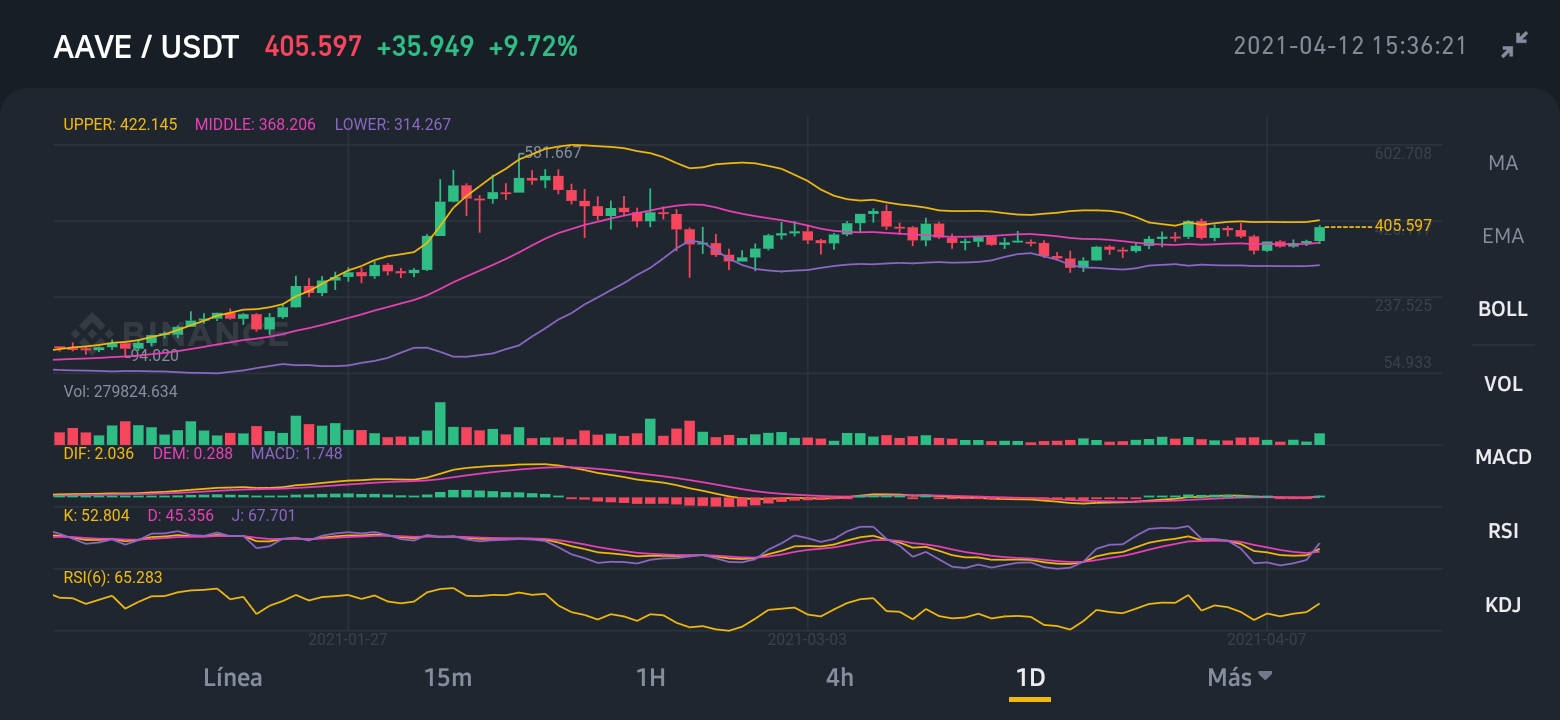 This daily chart says that as of today it is highly probable that it will start to rise in a surprising way, so maybe and only maybe a long bullish campaign awaits.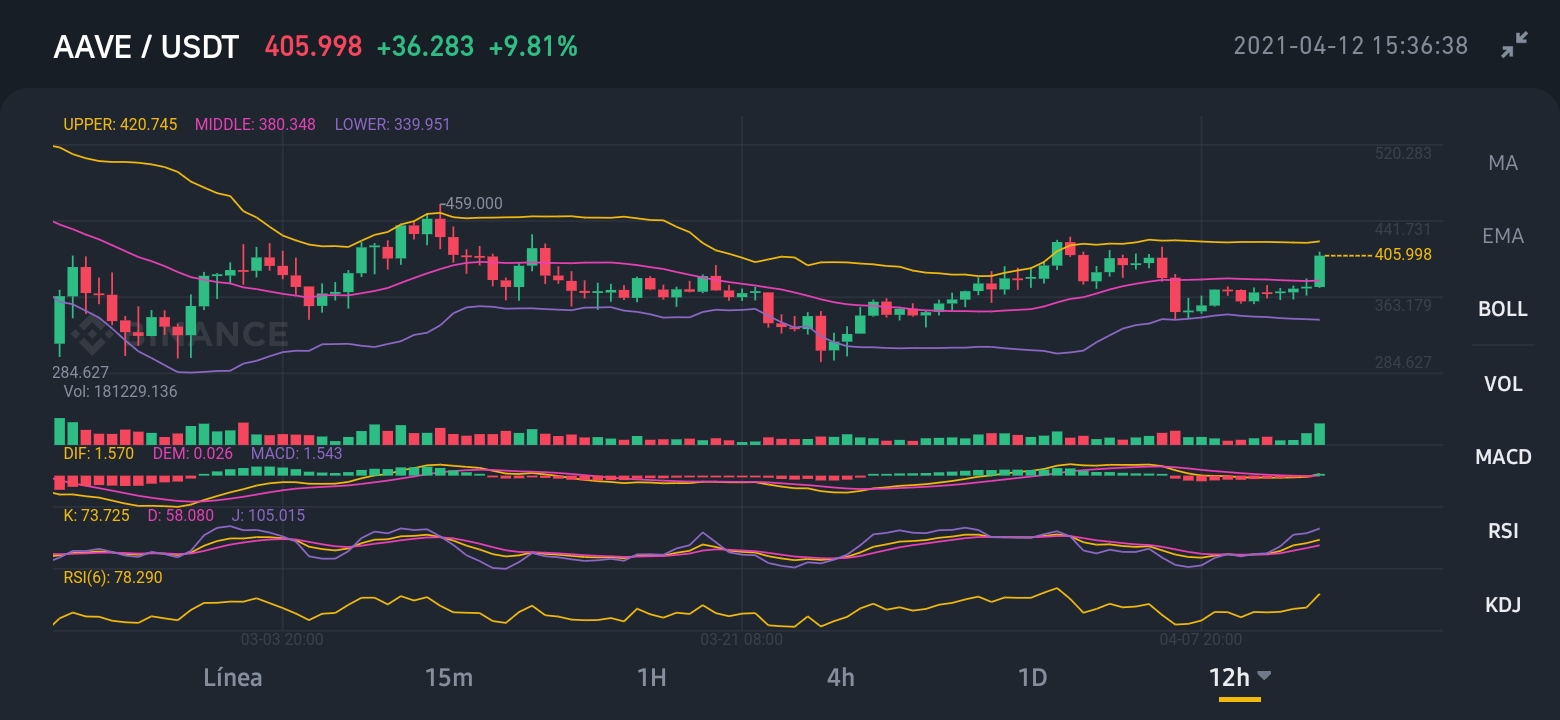 It has an ATH of 581USDT and reached it from 28USDT, i.e. it rose from 28USDT to 581. If it starts a bullish day with a floor of 400USDT it could surprise us with its new ATH.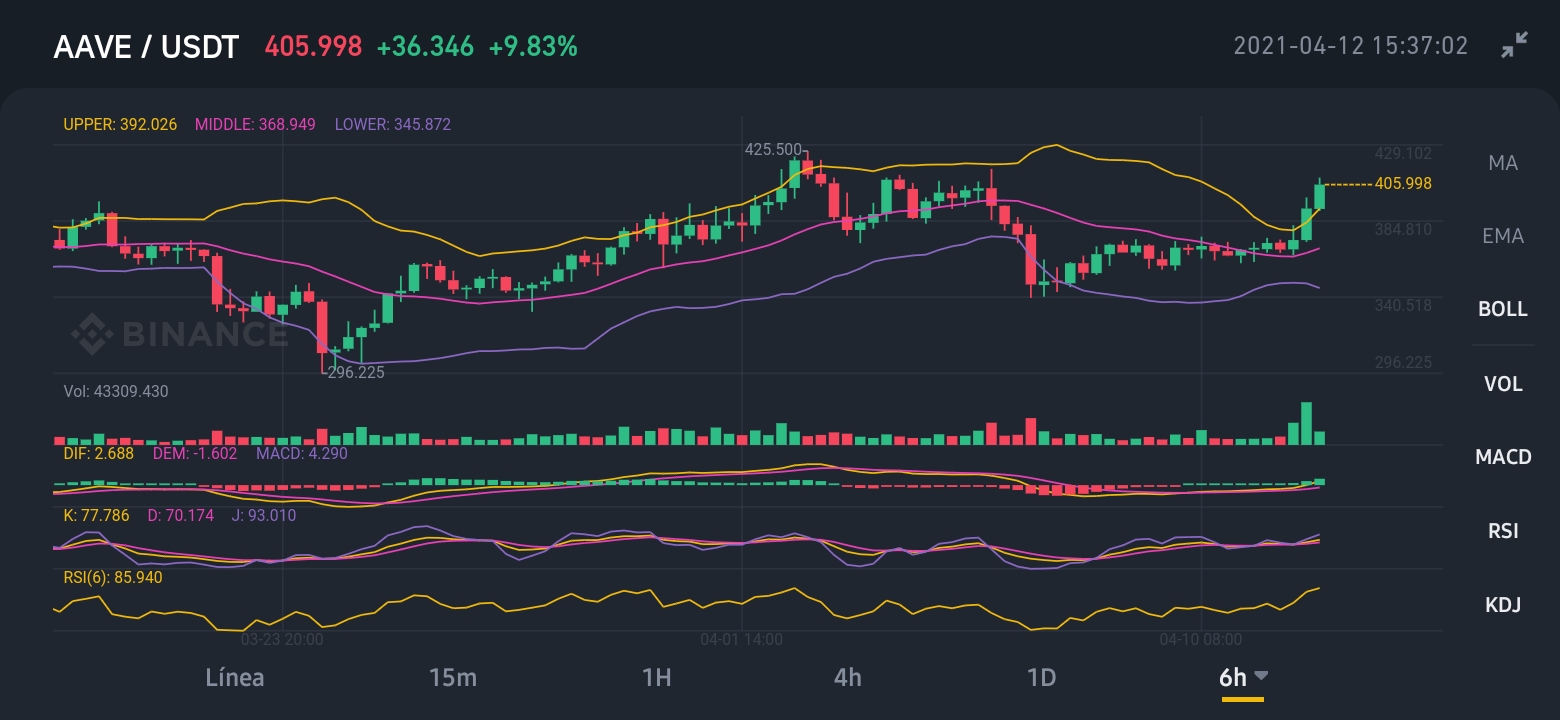 I will never tell you to invest with confidence but if you make a profit with the data I provide I will expect you to at least stop by and leave me a thank you comment.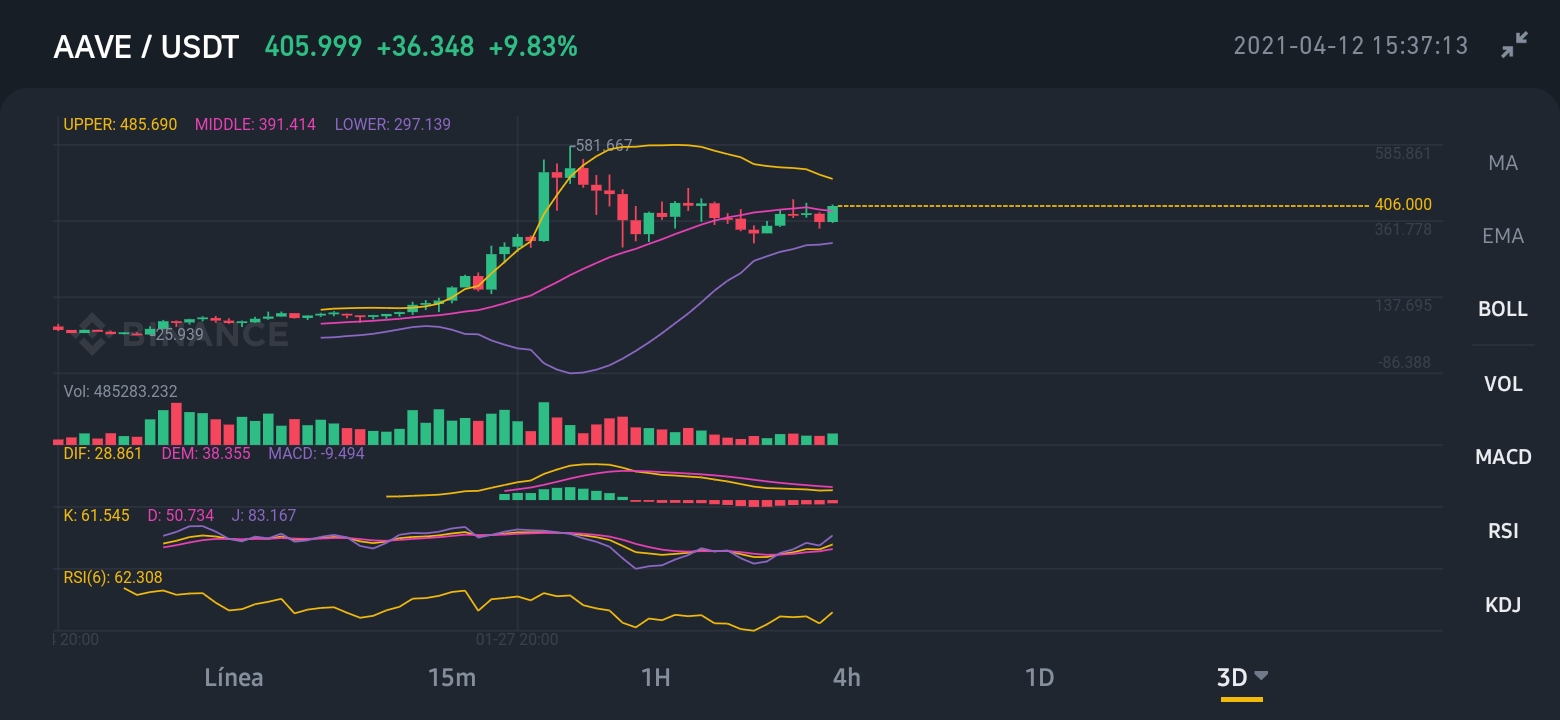 We must know that every investment has risks and more when it comes to crypto. This article is not an invitation to invest nor should it be taken as a financial advice but only for information purposes, if you decide to invest do it at your own risk.
All images used in this article are screenshots I have taken myself in the binance smartphone application.