I still have memories of when everything began to rise, I watched as carefully BNB, a currency of someone with so much power in the crypto world as BINANCE barely managed to overcome the 33USDT per unit, suddenly stepping on the 71USDT has started a momentum that to date seems unstoppable, that is why today I want to dedicate an article to this currency because I think that its performance should not be ignored.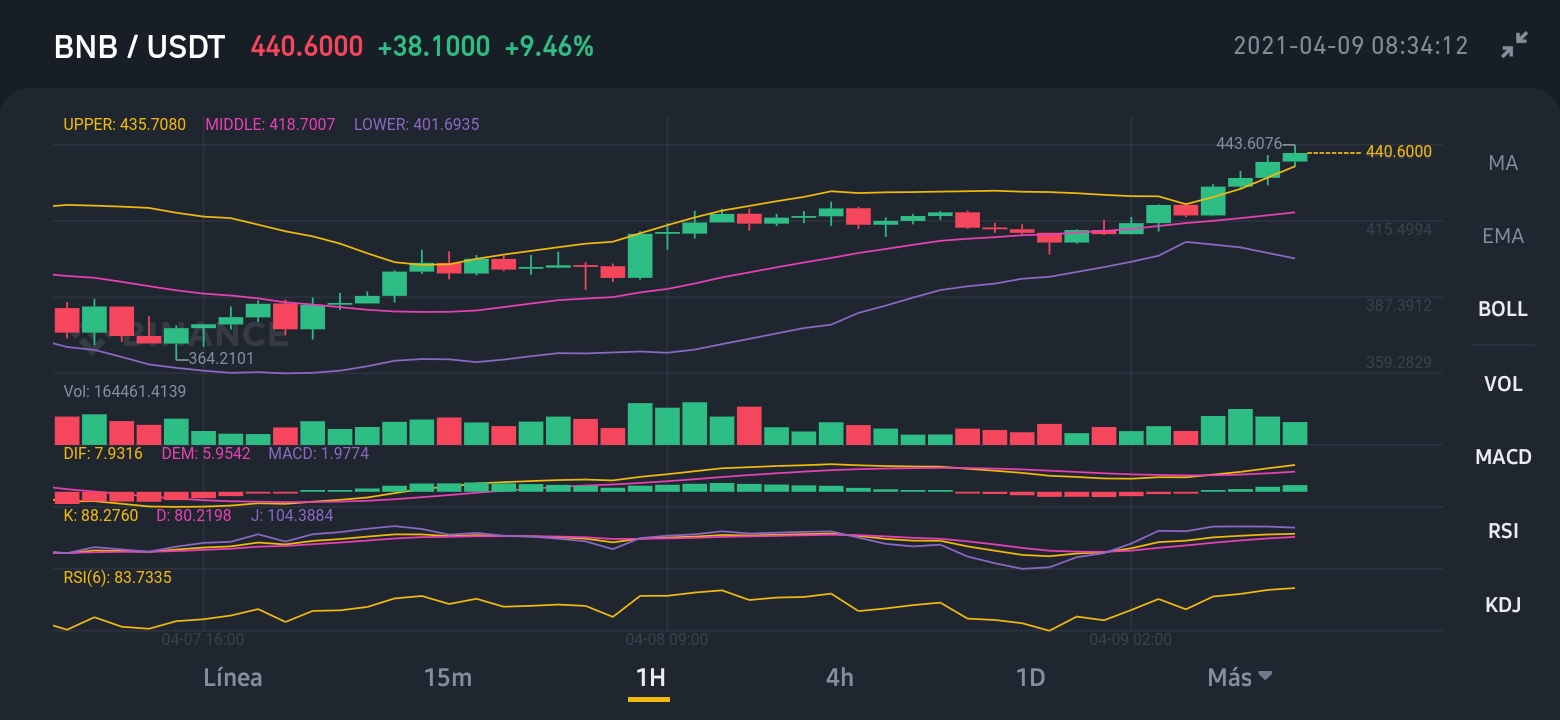 Currently this currency is outperforming its own ATH which also implies that the risk is increasing as it is exploring "uncharted territory".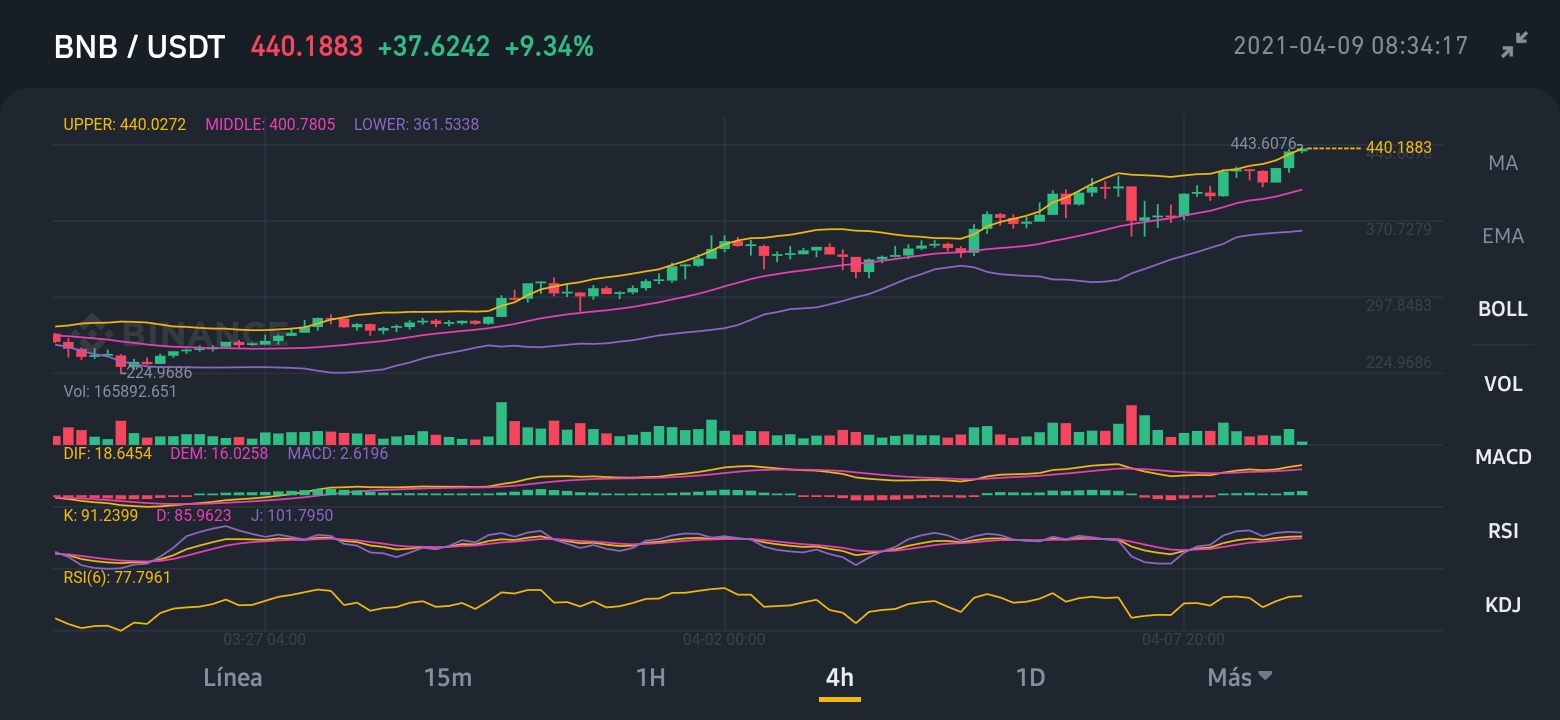 We see a very positive 4-hour chart, which makes me think that it is not too late to invest, as the daily chart also shows.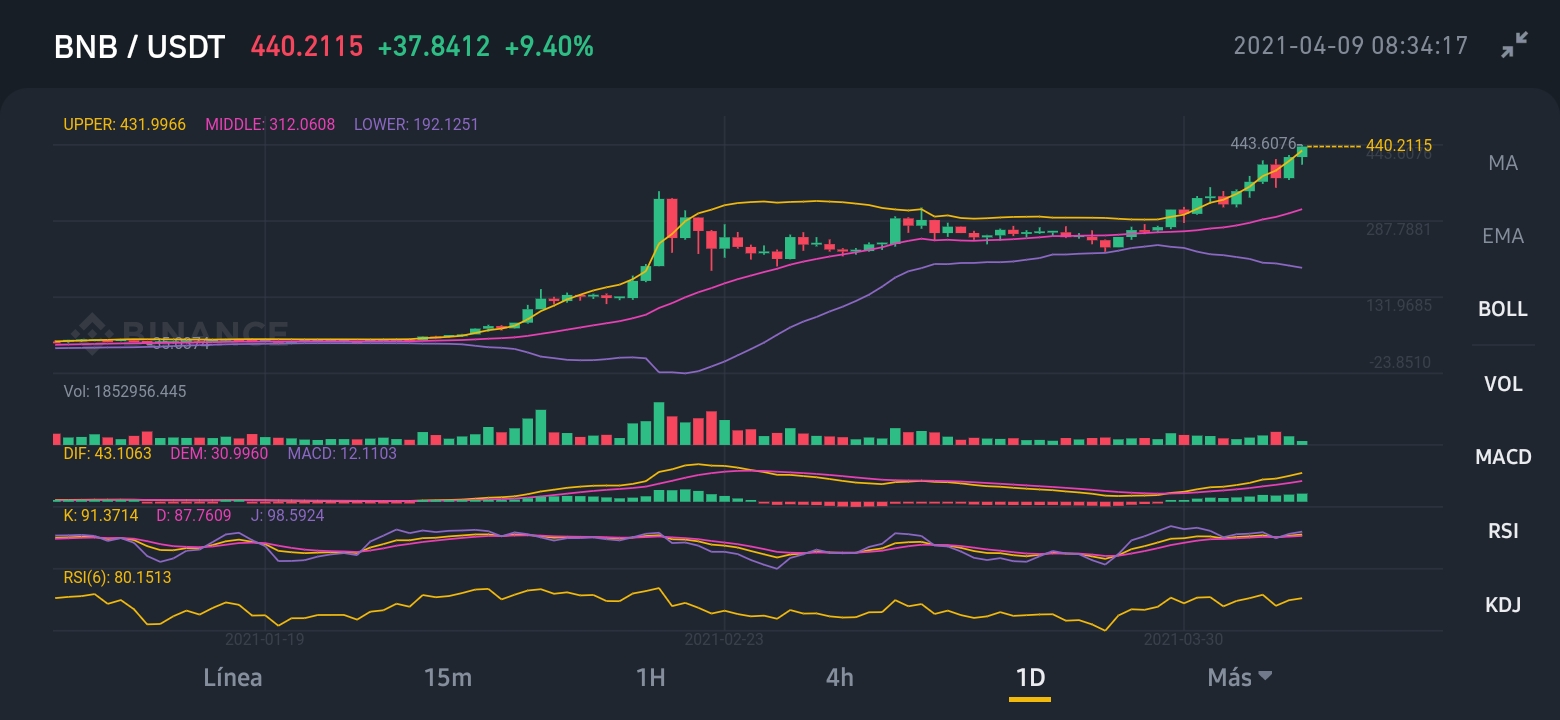 However, the 3-day chart has its candlestick above the upper band, which gives us a warning that there is likely to be a significant rise followed by a correction,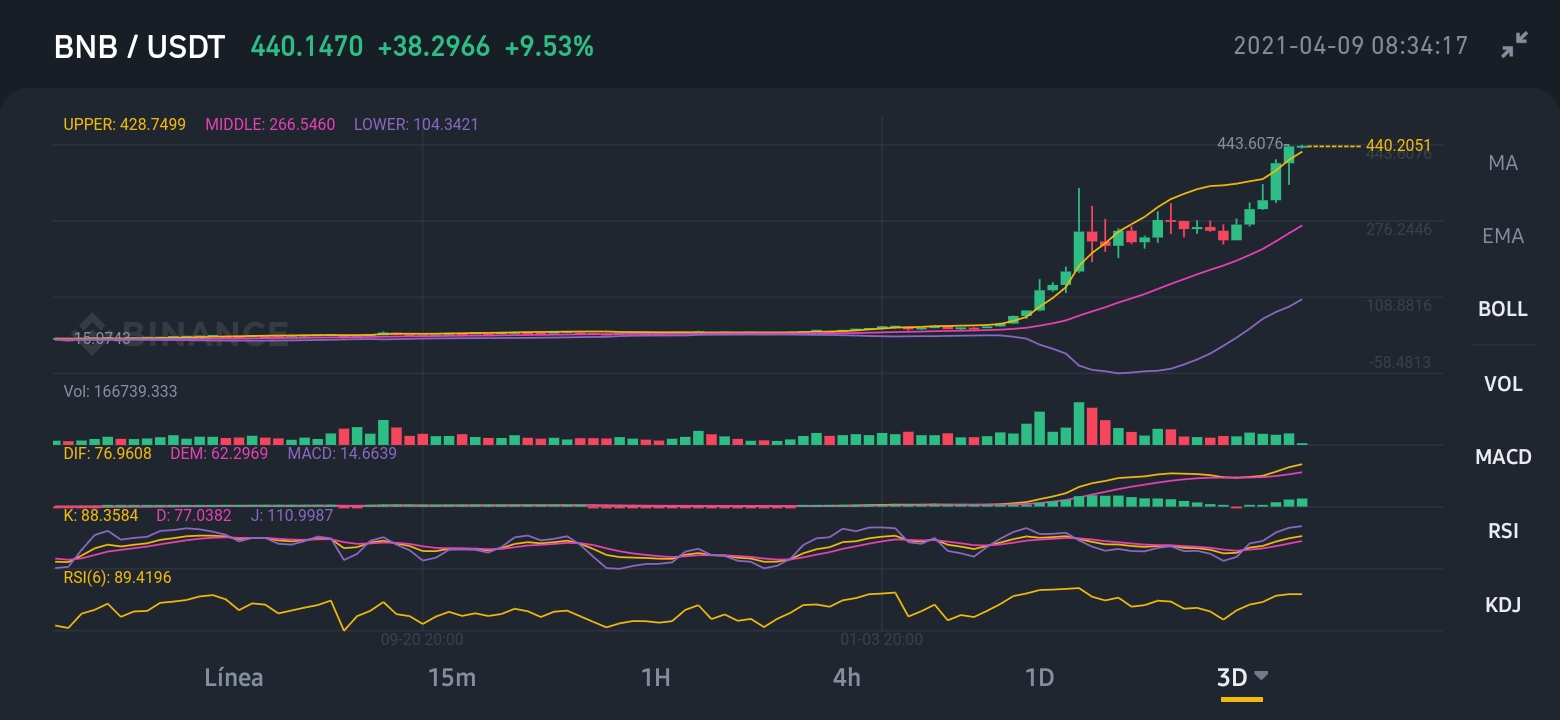 We must know that every investment has risks and more when it comes to crypto. This article is not an invitation to invest nor should it be taken as a financial advice but only for information purposes, if you decide to invest do it at your own risk.
All images used in this article are screenshots I have taken myself in the binance smartphone application.