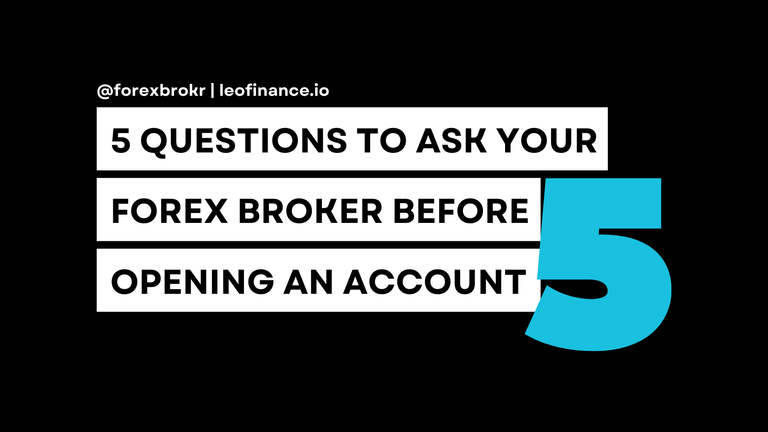 Direct from the desk of Dane Williams.
---
Before you even think about opening an account with a new forex broker, there are five vital questions you need to ask.
Let's get straight into them.
Question 1: Are you regulated in a tier 1 jurisdiction and can you show proof of this?
When it comes to choosing a forex broker, nothing is more fundamental than ensuring they are regulated by a reputable financial authority.
Making sure your forex broker is legit!
When I say a tier 1 jurisdiction, I'm talking about countries with trustworthy regulatory bodies.
In the UK, this authority is the Financial Conduct Authority (FCA), while in Australia its the Australian Securities and Investments Commission (ASIC).
Regulation provides a layer of security, assuring you that the broker operates within strict guidelines and standards, safeguarding your interests as a trader.
Always ask for proof of their regulatory status and verify it independently.
Question 2: What are your spreads or commissions and are there any hidden fees?
Trading costs can significantly impact your bottom line in forex trading.
Before committing, inquire about the broker's fee structure.
Understand the spreads they offer for different currency pairs and whether they charge commissions on top of spreads.
Be vigilant about hidden fees that may catch you off guard, often charged by banks or payment processors like Skrill.
Transparent pricing is a hallmark of a trustworthy broker.
Question 3: What is your margin call policy and how do you handle them? Is there an automatic margin call system in place?
Margin calls can be nerve-wracking and catastrophic moments for forex traders.
As such, it's crucial to know how your broker handles them.
Ask about their margin call policy and whether they have an automatic margin call system in place.
Understanding this aspect of their operation will help you manage your risk effectively and prevent unwanted surprises.
Hopefully you manage your risk to the point you're never at risk of being margin called, but having an understanding what could happen is key.
Question 4: What risk management tools do you provide to help traders mitigate potential losses?
I've said it before and I'll say it again.
Smart risk management is at the core of successful forex trading.
As such, I'd encourage you to inquire about all of the risk management tools the broker offers to clients.
These may include guaranteed stop-loss orders, trailing stops, or other risk-mitigation features like calculators and risk management EAs.
A forex broker that equips you with these tools empowers you to deal with the volatility of the forex market with confidence.
Question 5: Do you offer negative balance protection and if so, how does it work?
While we all aim for profitable trades, the reality is that losses will (and should!) occur.
To shield yourself from wiping more than just your account balance if shit hits the fan, inquire about negative balance protection.
This feature prevents your account from going into a negative balance, ensuring that you don't owe the broker more than your initial deposit.
While understanding if this protection is offered, also learning how brokers are able to offer this is also key.
Best of probabilities to you.
Posted Using LeoFinance Alpha