Direct from the desk of Dane Williams.

Hey team,
Here's a thought for you to ponder:
Could this be the last day Bitcoin trades under $20,000?
Take a look at the intraday price action after we this week bounced off resistance at the previous all time highs:
BTC/USD Hourly: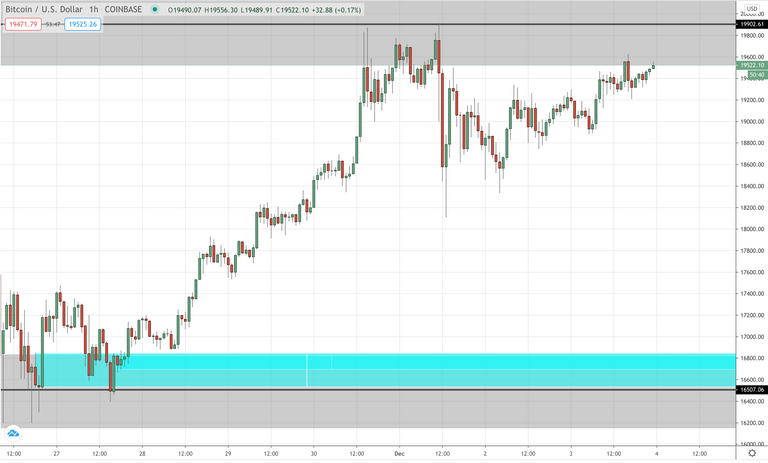 That doesn't exactly show that the bears regained control of the market, does it.
Sellers rejected price off the all time high level, but there was zero follow through on the move and we're already back at resistance.
With Bitcoin in a huge bullish trend on the higher time frame charts, I'm in no way looking to sell this resistance zone on the second touch.
BTC/USD Weekly: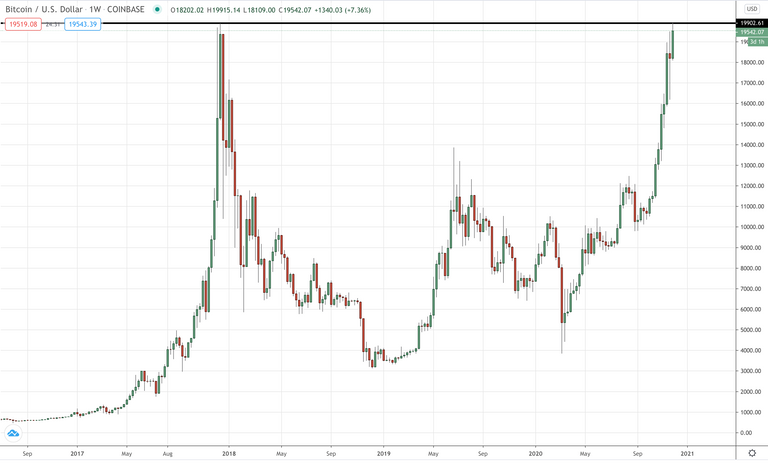 It's going to keep going...
I can feel it in my waters.
Best of probabilities to you,
Dane.

FOREX BROKR | LeoFinance Blog
Daily market news.

Posted Using LeoFinance Beta