The day that Blurtters have been waiting for...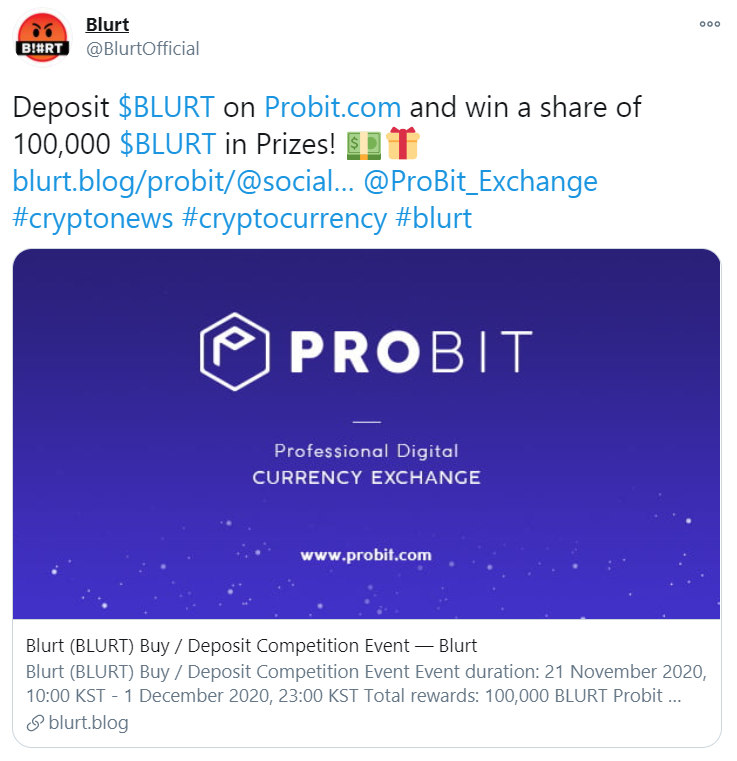 source
All the while, I've been trading Blurt, Steem, & Hive in Ionomy. Although it's been giving me an acceptable experience, there have been issues like volume depth & lack of liquidity in many of the pairs other than BTC.
I have hopes that ProBit will improve the trading experience for Blurt by providing more pairs for Blurt. I remember reading on one of the Blurt Discord chats that mentioned that there will be trade pairs for BTC and then followed by ETH, KRW, & USDT.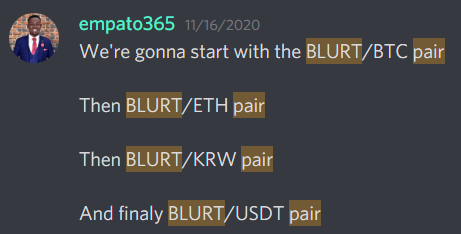 I know that the KR community will be thrilled about the Blurt-KRW pairing. It will make it easier for them to either pump or dump their Blurt tokens.
I know for sure that they are the community that has the most airdropped tokens since the initiation of the Blurt blockchain.
Anyway, I'm not really sure how Blurt will progress in terms of pricing and liquidity by the time the trading opens a few days from now.
Something tells me that I have to get ready for the pumping or the dumping of tokens.
If at some point the price of Blurt will surge up then I might take some profit and then buy-back as it drops down to an enticing price.
However, if the price of Blurt will significantly drop even further then that's the time that I'll scoop some more Blurt tokens. I've seen how Blurt rises from 60 Sats to 240 Sats in a matter of weeks in Ionomy and it seems like that it will happen once more. I should keep a keen eye on that in these coming days.
Blurt-On!
Posted Using LeoFinance Beta