Who says being wealthy is fun? All those options... Analyzing them and taking the best decisions or even delegating the responsibility to others and reading the reports takes a certain kind of person to enjoy doing. Or for one to take the responsibility of doing, even if one doesn't have pleasure in the activity.
That's probably why in wealthy families there are some members who take on the family businesses and others who party all day long.
Well, what I said above is half ironic and half true. When you don't have an asset, you don't have to take an interest in the options available for it and how each of them is performing. More time to have fun or... to worry about the next day.
Anyway... here's my case and like me, others, some of them with a lot more on their plates.
I have this DEC which I'll need to stake on land. Not enough, but working on that.
Normally, we are less than a month until Land 1.5 arrives and I'll need to stake the DEC on the land.
And I'm analyzing under what form to keep my DEC until then:
liquid DEC
SPS:DEC
SWAP.HIVE:DEC
otherwise?
Since Land 1.0 I kept it in all 3 forms, as liquid DEC the least.
For most of the period, I kept it as SPS:DEC, which was a mistake, since SPS went straight to the ground, and it was to a good degree predictable it would happen.
Now I hold it as SWAP.HIVE:DEC, but I didn't catch the best period for that either, with HIVE going down. I still believe the crypto market is on the verge of recovery. Probably in June, so I'd catch a portion of that if I stick to SWAP.HIVE:DEC before I'll need only DEC.
But then, Splinterlands came out with their 5-year anniversary giveaways for burning DEC.
And the SPS stake is getting closer to influencing rewards in ranked battles.
These elements together may flip SPS from its downward trajectory to an upward one. Especially if the flywheel effect finally starts and SPS starts getting burned for DEC. We will see. Either way, there will be a momentum where SPS will likely look stronger.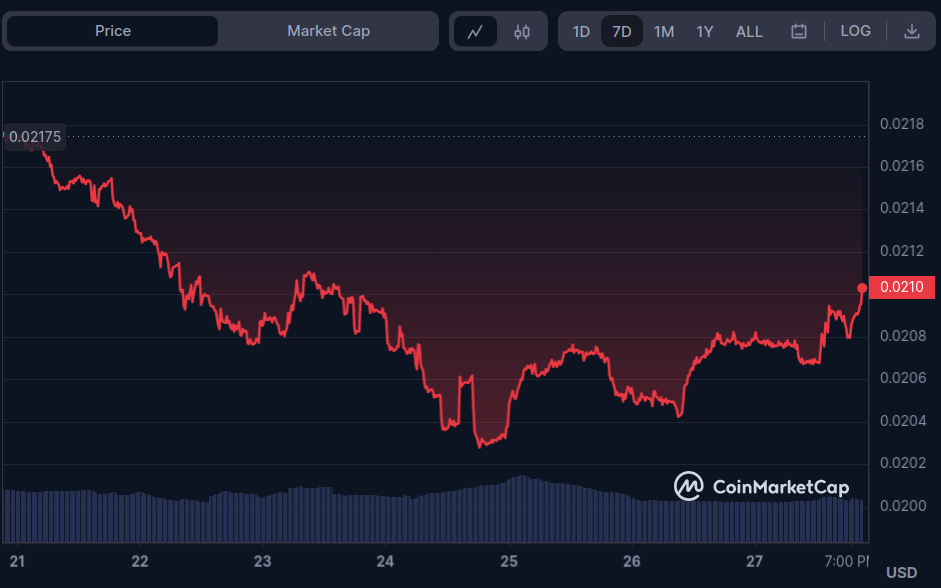 Is this a good chance to move to the SPS:DEC pool? The question is: what if I do that and HIVE starts going up, while SPS doesn't or not as much? Wouldn't that be hard to swallow?
There is also the option to be in both. Stay in SWAP.HIVE:DEC and add to SPS:DEC as soon as my SPS unstake happens... I'm leaning toward this one.
I will consider liquid DEC when I'll have enough to complete my current DEC saving goal. To take the profit, sort of, and not depend on market evolution that might push me below the threshold again.
What would you do?
Posted Using LeoFinance Alpha