Jack Ma, being a Business Tycoon, tech entrepreneur, and one of China's job creators was very successful as a person and an institution, I should be able to say that he is still successful in both although he has been having a lot of downs recently. Jack has always been ahead of regulators and the Chinese government and most people have said that he had the favor of the communist members, and if this is true, then it is not a bad idea for a businessman who has to survive in a country where everything is under strict regulation.
Jack Ma Founded Alibaba which became a tech company that started to compete with Amazon and was one of the biggest companies in the world but sometimes in last year, Ma spoke against the financial regulatory body and went missing for a while.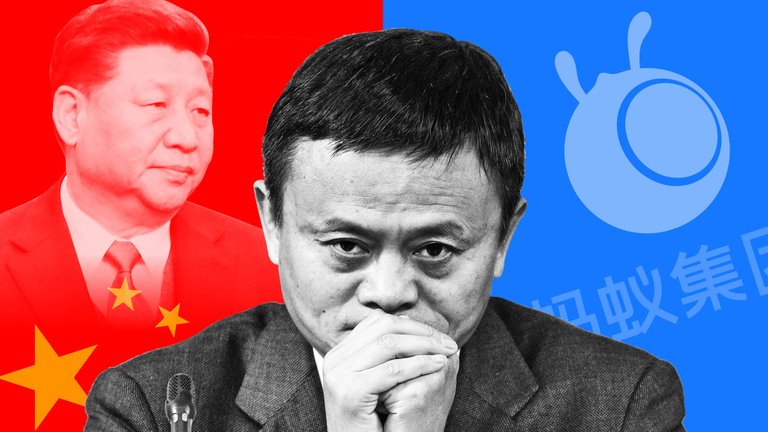 Image Credit
Before his missing case, his company Ant Financial was denied the go-ahead for an IPO over regulatory issues and so, he had to meet with the government. Shortly after Jack Ma resurfaced, his company has been accused of so many things including Monopoly Probe where he was fined $2.8 billion by the Chinese government.
Alibaba and Tencent are two large companies in China with over half a trillion dollars each, these companies have users of over 1 billion and China has been supporting them but suddenly after Ma's speech, the government has been seriously against Alibaba, its subsidiaries, and Jack himself. It is no doubt that Jack likes to fight for the common man but then still appeals to the government but his speech in Beijing.
Do we say that Alibaba is too big now, or China likes to have the final say over what information is distributed in its country.