📉🎯 Closest To The Pin Contest 📌 📈 For Closing Price Friday 12/9/22! the GDXJ
(Vaneck Junior Gold Miners ETF)
(guess must be in by 12/2/22!)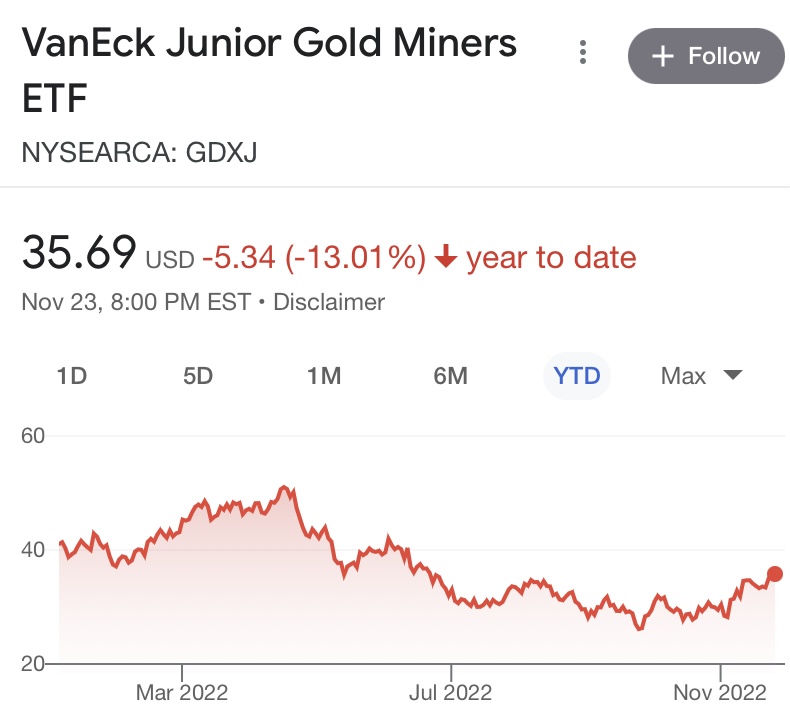 Guess The Price! ⬇️ GDXJ
(Vaneck Junior Gold Miners ETF)
Have guess in by Friday 📈📌🎯
market close Friday 12/2/22
What you think the price
will be 12/9/22 at Market Close!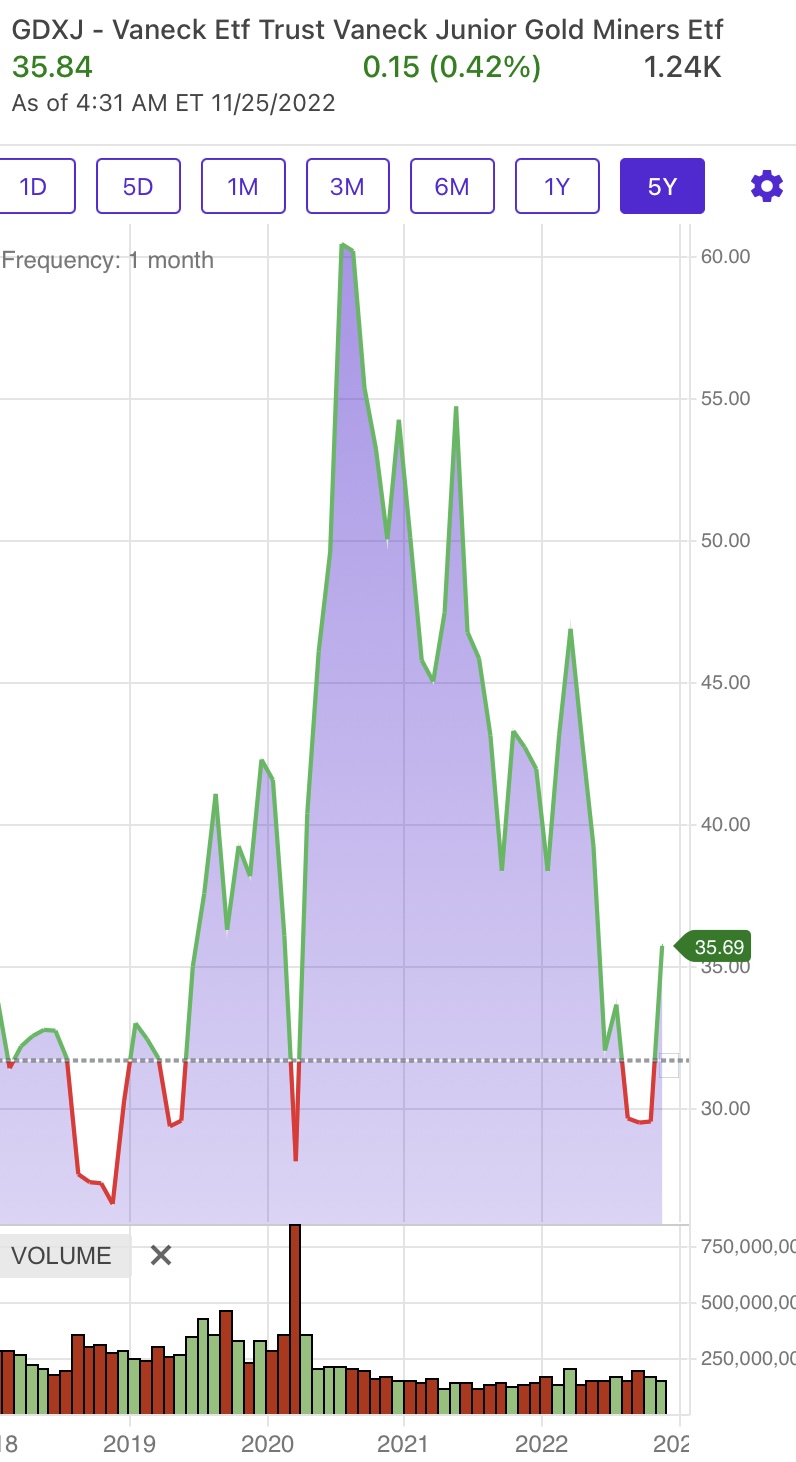 Rules/Here's how it works 👇
If you guess exact price I will pay 10 HBD Bonus outta my pocket

Comment below and Guess the price you think GDXJ will be at market close Friday December 9th

Have guess in by Friday 12/2/22 4PM!

Winner gets all HBD author rewards!

Upvote Post! (Please register at least .01 value Vote) (At least .01 penny USD for guess to count)

Not price is right rules!
(It doesn't matter if it's higher or lower to price, just closest wins)

If a tie occurs - if posted a full day prior to other guess the oldest guess wins. If it's under 24 hour difference the prize will be split 50/50 but given contest size this won't happen often if ever
Cheers and good luck my friends 🍻
Have a great weekend 👍
Hey if anyone has any suggestions for some tags to use going forward let me know. I feel like I could use a couple better ones to show up in larger communities.
📌📌📌📌📌📌📌📌📌📌📌📌📌
🪙🪙🪙🎉🎉🎉🪙🪙🪙🥳🥳🥳🪙🪙🪙
DKY (Dollar Index) Contest Guesses ⬇️
@thefed - 110.10
@davedickeyyall - 109.00
@silverd510 - 108.88
@borsengelaber - 108.80
@old-guy-photos - 108.00
@fw206 - 107.11
@jfang003 - 107.00
@kerrislravenhill - 105.66
@methodofmad - 104.18
@geneeverett - 103.33
@waveshaper - 99.99
DKY Contest Winner is @kerrislravenhill with guess of 105.66
Congrats 🍁🥧😃🎉🎁🎊🎈🙌🪙🎂
Remember we did Wednesday this week due to holiday, but if the price changes enough there would be different winner at close today (Friday) I'm going to send a bonus as a second prize.
Edit - Still @kerrislravenhill as winner on Friday close price!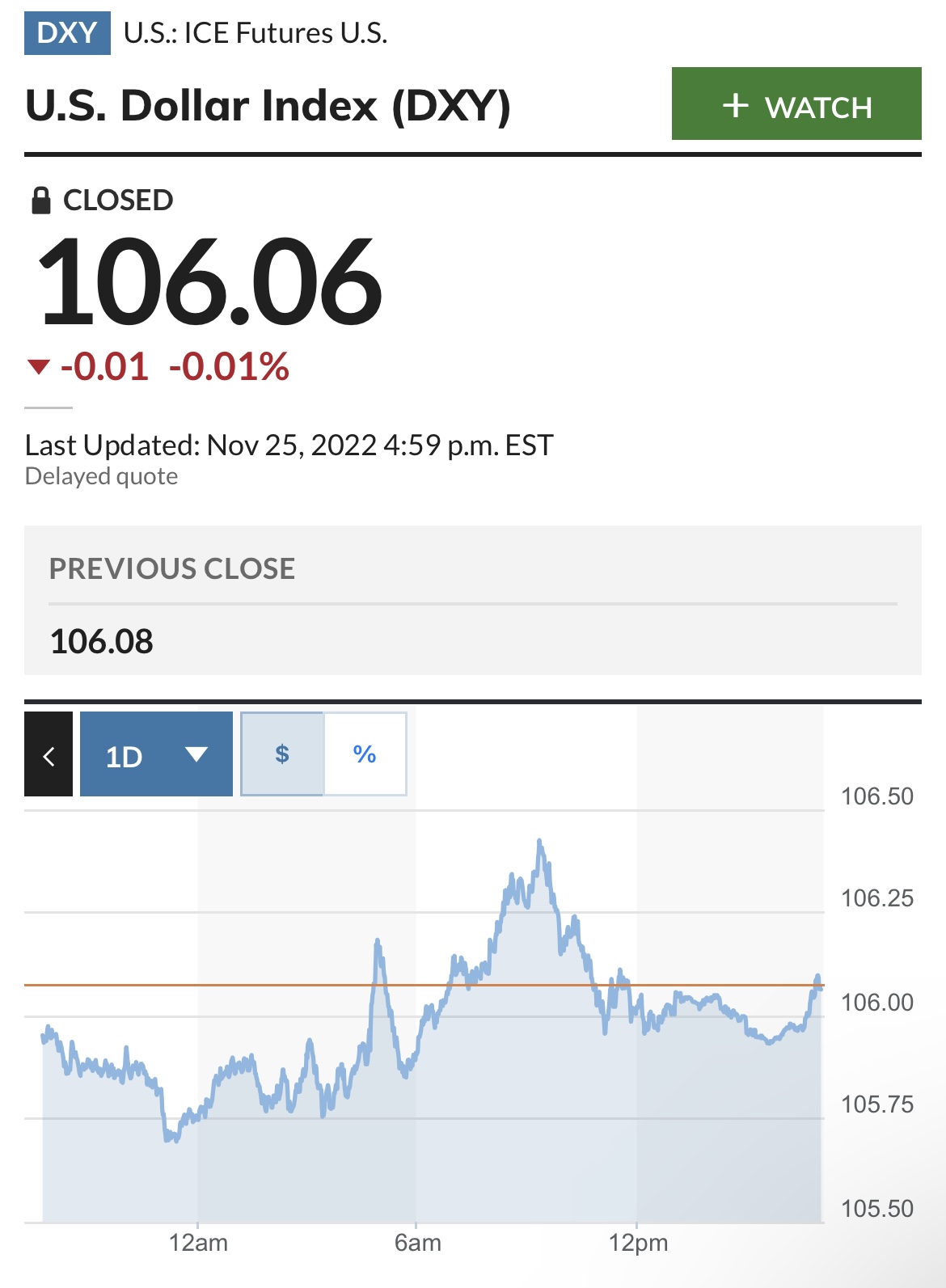 I'm still going to pay 75% of Author rewards as prize going forward but no more sending Hive separately , I'm just going to do the math and send extra HBD above the 50% reward portion and pay all rewards in HBD
(example below⬇️ Sent just above 75% which is above the HBD reward portion of Author reward) this is how I will do going forward👍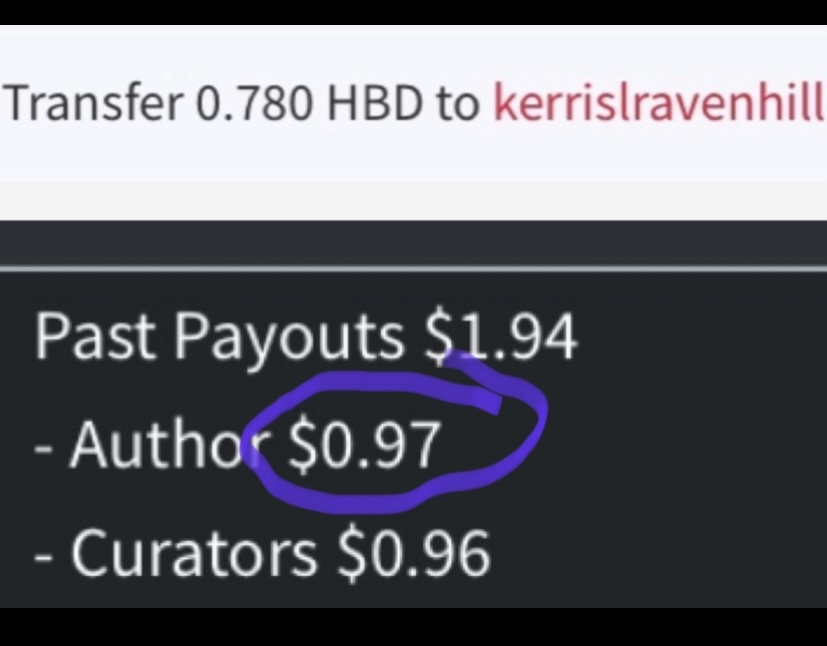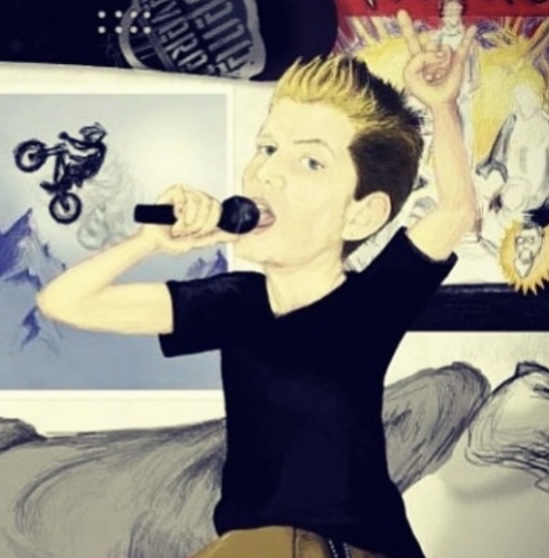 I'll keep doing the regular contests every other week not weekly going forward👍 Cheers my friends and anyone down in crypto now if u need to vent or talk you can always reach out! Hive is a family! If ur down and honestly having a hard time please reach out👍