" There are challenges for HBD to be widely adopted as a payment system. These challenges have nothing to do with HBD itself. "
As a 5 year Hiver who loves this place I gotta pushback. The biggest problem is HBD is not a stable coin at all. It was .88 cents in the last 12 hours. It dips 10% or more weekly. HBD will not be adopted outside our platform as a mainstream token. We should focus on Hive token getting exposure and on exchanges. HBD will never be a trusted mainstream stable coin. It's not stable at all.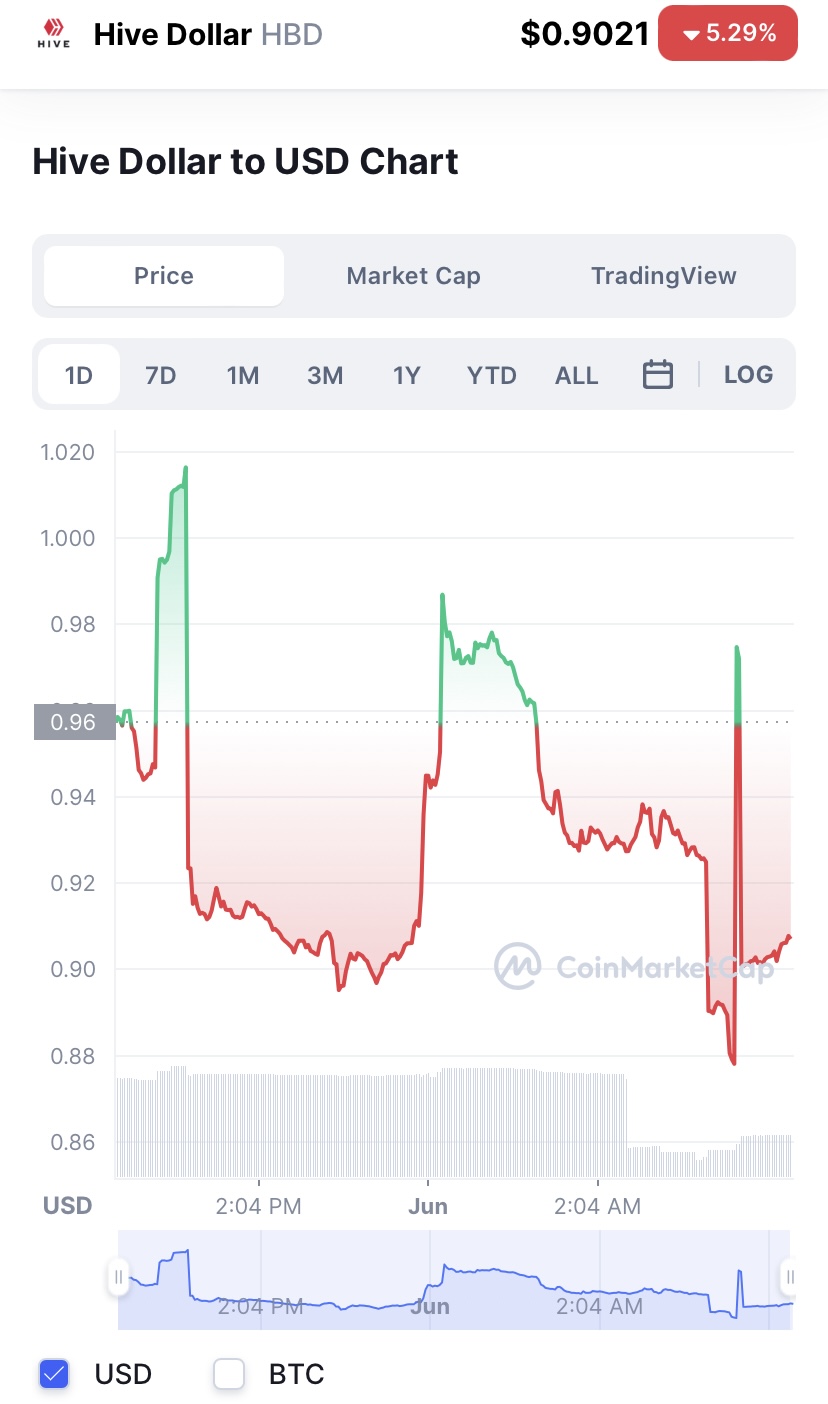 I fear this will not end well. I don't wanna be right but it's simply math. HBD is a horrible stable coin if used outside our platform especially, like this response won't make many feel good about it - oh sorry it's .87 cents this hour but don't worry it will artificially be put closer later in the day so don't worry…
I just don't get it. 10% moves and not stable so why are so many here pushing it as otherwise?
It's all love and respect ✊
Cheers 🍻