Greetings All Esteem Members of this Wonderful community and the Entire Hive Platform
---
---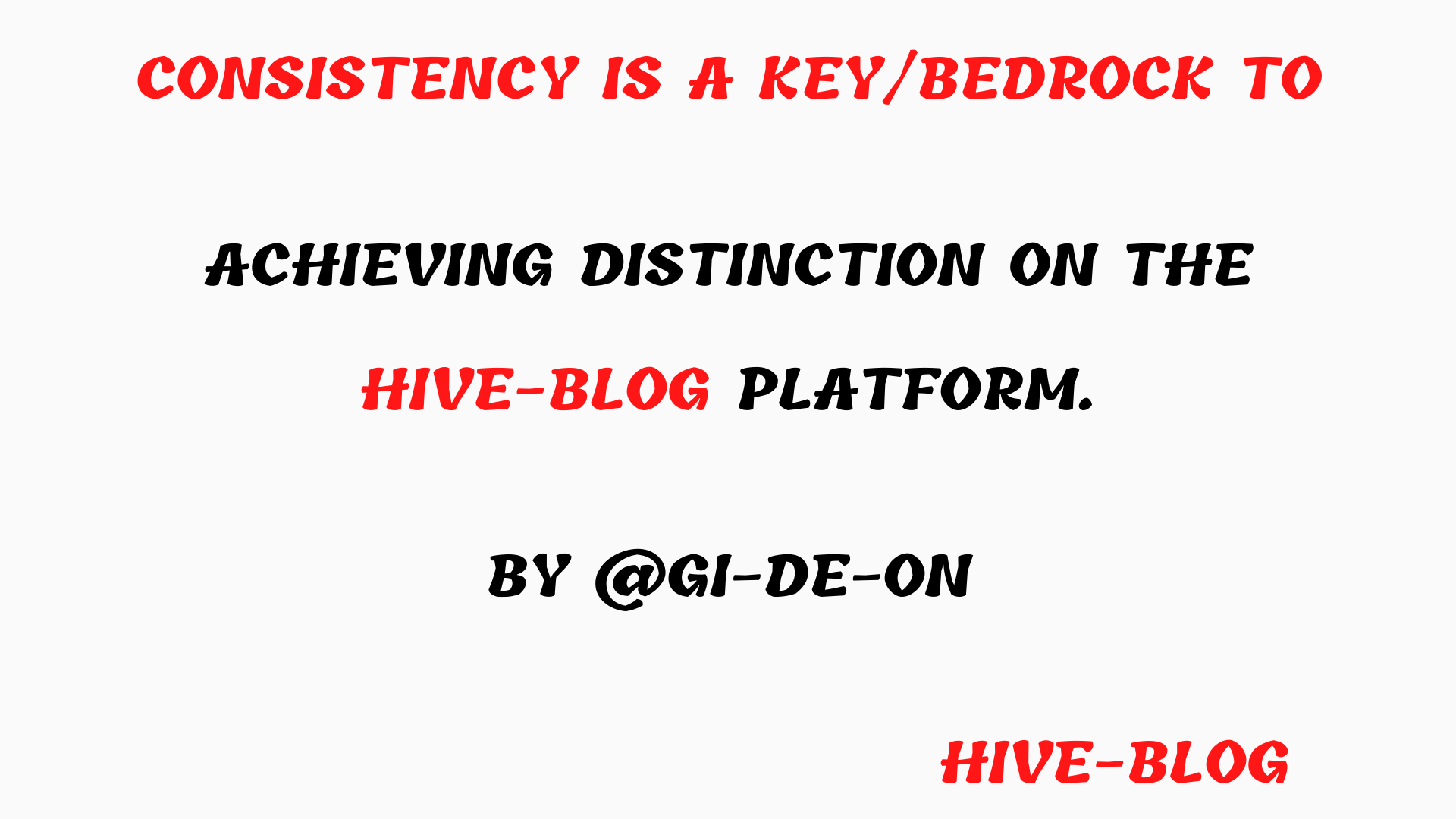 [edited on canvas.com]

I feel really glad to be making this post for I felt it would be nice to share this wonderful piece with you all. So as the title states I will use this medium to encourage us all to keep it real and good.
As already stated, the title of this written piece is " consistency is key to Achieving Distinction on the Hive platform". I bet you all will all accept me on this, just like everything we do in life we all put in our efforts, our very best, our unending time, all trying to see that it comes out successful.
The word consistency here as a term on its own is what we are all familiar with. Hence, before going further to the main of this topic I will like to first state a brief meaning of the two (2) paramount terms CONSISTENCY AND DISTINCTION.
Kickstarting this with, CONSISTENCY: In a simpler term it is an act of repetition, also it can be seen as an act of continuing pressing on, the process of not wanting to stop no matter what, the perpetual continuity in what we do or the ability to keep pressing on until the set goals is achieved. Furthermore, I will say consistency is an act of continuous practice which involves a lot of patience.
In backing up this brief definition, permit me to use what the internet sees consistency to be.
"The definition of consistency means thickness or something stays the same, is done in the same way or looks the same"
SOURCE
From the above information gotten, we notice that consistency is seen to some extent as a routine of life.
---
---
Furthermore, DISTINCTION is simply an act of viewing someone or something as not being the same and often feting as separate or different, the distinguishing of a difference
SOURCE

We might all be wondering, How does one attain distinction through consistency? this is a question of how? Why? When? and many more. But I will go with this for now.


TALKING OF THE QUESTION OF HOW
To set an instance/ make an illustration, I will be using this platform #hiveblog as a focus center for presentation/case study. It has been noticed severally that for the majority of the members on this platform, once a post is been made and there it haven't been curated yet or upvoted. We feel discouraged and become less serious about the whole thing forgetting that rome was never build in a day. We will be missing the bigger picture here if we focus on only the votes we get. The fact that we don't get what we want for now or for a start does not mean that is the end of the world or that is it for you.
This is one of the main reasons I had to come up with something of this nature to enlighten us more. To be consistent is like paying a price. If we keep on pushing no matter what the situation may be, we all will surely get there. We should try our own little best to see to it that we are not only beneficiaries but also a contributor to this great platform/community and see to it that it grows more in the coming years.

FOR THE QUESTION OF WHY
They are a popular saying that goes "all men are responsible for their own actions"
What am I trying to say in essence? I will like to appeal to us that no matter the actions we take let us as well put the growth of #steemit in mind as much as we do to ourselves for without #hiveblog we wouldn't be here and without us #hiveblog wouldn't be too. So it is a vis-visa thing we all benefit from each other.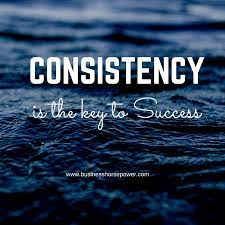 SOURCE
---
Hence, the question why is relevant because we seem to come to an agreement with a common goal which is" the growth of each other" as we grow #hiveblog grows.


TALKING OF THE QUESTION OF WHEN
It would be of more importance to us knowing that for everything, there is an appointed time. No matter how slow, no matter how minor, no matter how it gets, no matter how little we shouldn't stop or try to quiet. We should all try to be consistent. It should be a routine that every day we at least try to make one post. That is consistency and I assure us all it will definitely pay one day. It is just a matter of time everything would work out well the way it should.


I will submit by saying we continue to but in our best we will definitely get what we want by contributing and also benefiting. I will submit by saying never give up.
THANKS FOR READING GUYS.
WHAT DO YOU THINK ABOUT THIS. HOPE YOU LIKE IT?
CC:@khaleelkazi
CC:@leofinance
CC:@leo.voter
CC:@steem.leo
CC:@gerber