EIP-1559 is Ethereum Transaction fee (Network Fee) reduction proposal that is planned to apply this first half.
This could be done primarily by increasing block sizes.
Even though there seem to be opposite parties to this direction, most of giant mining pools are in positive on this amendment.
EIP-1559 may reduce miners' earnings, who have invested and earned much profits from Ethereum blockchain.


Etherchain.org
Ethermine is against this new change and some of miners are trying to go through a bit tough actions using their mining power postion.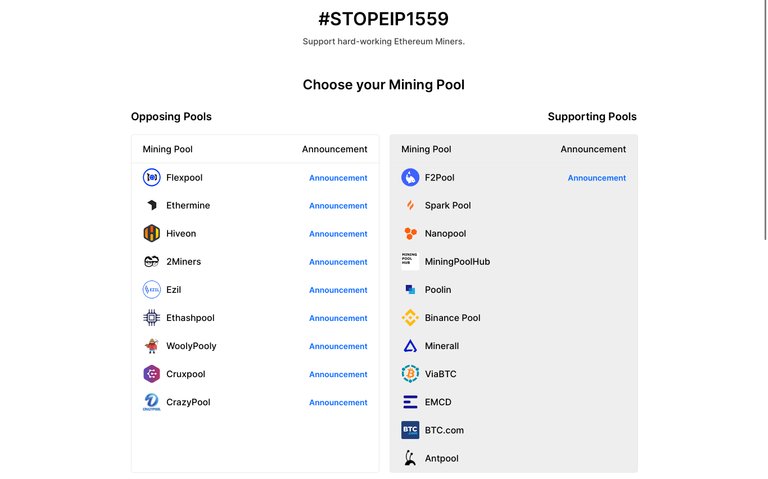 Stopeip1559.org
Some blockchain professionals are looking at this situation carefully. Maybe the miners and we all could not avoid the the big trend of ETH 2.0. If the new change fail, it could directly be related to ETH's fail to be next stage evolution.
Posted Using LeoFinance Beta