Leofinance Twitter Report June 9, 2021
Community growth
When I came across @trumpman's post in which he suggests the idea of ​​doing a lot more Twitter promotion, I was immediately excited. I am firmly convinced that Leofinance can have great added value for many people who have been in crypto for a long time, but also certainly for people who are just now getting into crypto. And that more and more people are getting into crypto is a fact. So much valuable information can be found here on Leofinance! There is so much knowledge here! And it is such a shame that Leofinance is still largely under the radar. To change that, promoting more via Twitter is a very good idea. Because I think the largest crypto community is gathered on Twitter. If we share more tweets there from the many interesting articles that pass by daily. Then you would expect that more people would see the potential of Leofinance. And we all know, the more people, the better it is in the end. Time to put Leofinance back on the Twitter Radar.
Because I personally think it is important to also show that a huge amount of knowledge is shared in different directions, I mainly looked at some diversity today. It's hard to choose though, because there are so many good articles!
Twitter reach!
To really achieve a greater reach, it is of course necessary that my Twitter account gets more active followers. It's not that I'm completely unseen on Twitter, but more followers is of course a lot better for our community. I myself follow as many people as possible from Leofinance and Hive, but often I don't know the Twitter handle. If you want to follow my account… the Twitter handle is @ForeverHero7.
Today's tweets!
I have to admit that I have been online very little for a while for various reasons. But now that I have more time to be online, I was also very excited to really dive into the Leofinance blogs that can be read again. Seriously, there are ALWAYS instructive blogs.
The blogs I shared on twitter today are the following;
In case you missed his post. Then I advise you to read it again. Cosmos and Akash's Match Made in Decentralized Heaven is too good not to read.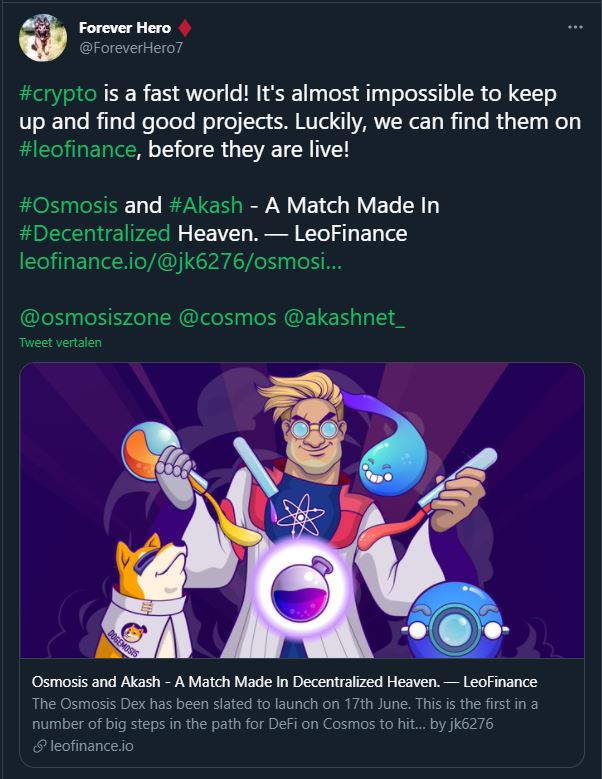 And here you can find a link to the TWEET.

A very refreshing explanation about the Polygon Blockchain. In my opinion a must read.
A better understanding of the Crypto Polygon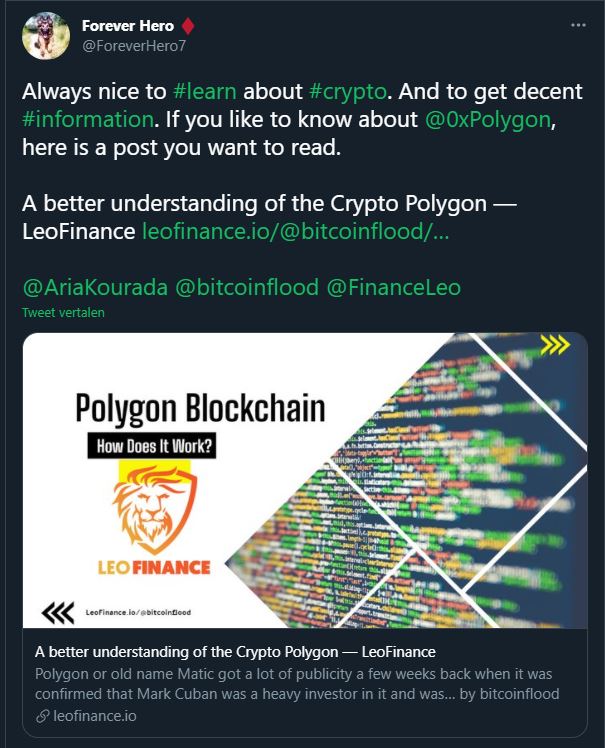 I couldn't pass this blog without sharing it on Twitter. Now that I myself have become more and more interested in the Technical Analyzes that you can use as an aid when trading cryptocurrencies.
This blog explaining the use of the MACD Indicator is a ' must-read' if you want to look at technical analysis to learn how to use.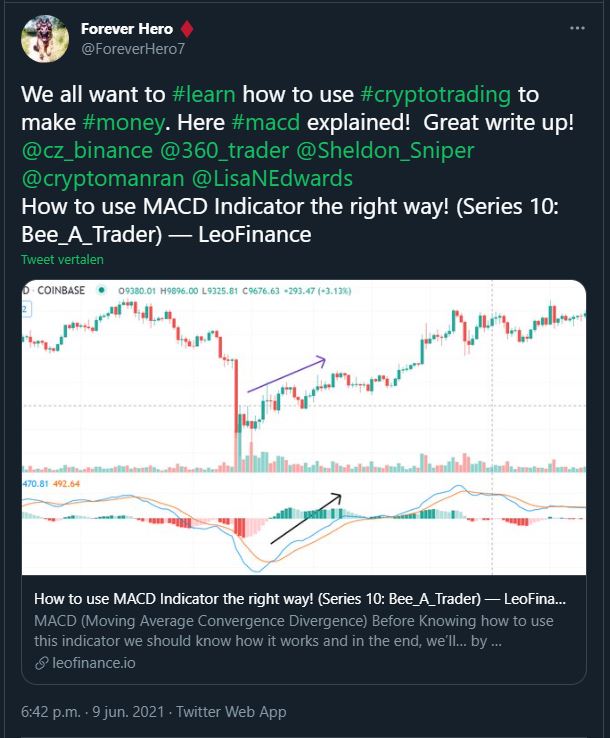 But as we all know, not only cryptocurrency is important. The economy is also very important! And that's not so positive anymore. Even the banks agree.
You can read more about that in this blog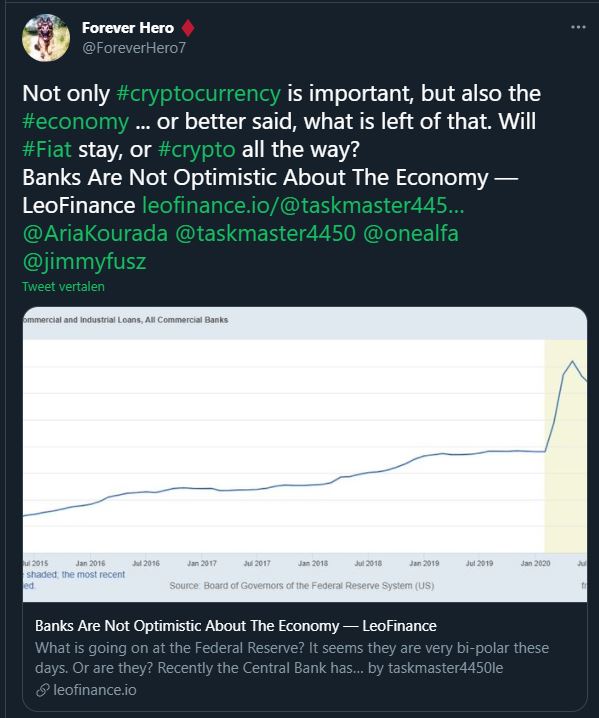 Do we want to live the crypto dream? Do we really want to live on crypto? And is it possible? Are you prepared for the battle that will have to be fought for that? You can read all about it in Live off crypto and expect a fight.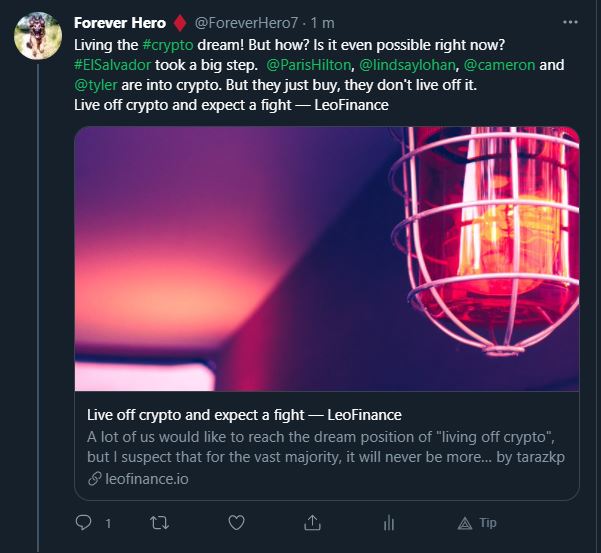 LET'S DO THIS!
Although I am certainly not a pro in terms of Twitter engagement. I am very excited to use Twitter in this way. Since Twitter has become more and more part of my daily activities lately, I really enjoy drawing more attention to my favorite community.
The more likes and retweets there are, the better it is for Leofinance and Hive. I'm going for it and will do my best to get as much traffic to Leofinance as possible.
Will you help?
Posted Using LeoFinance Beta